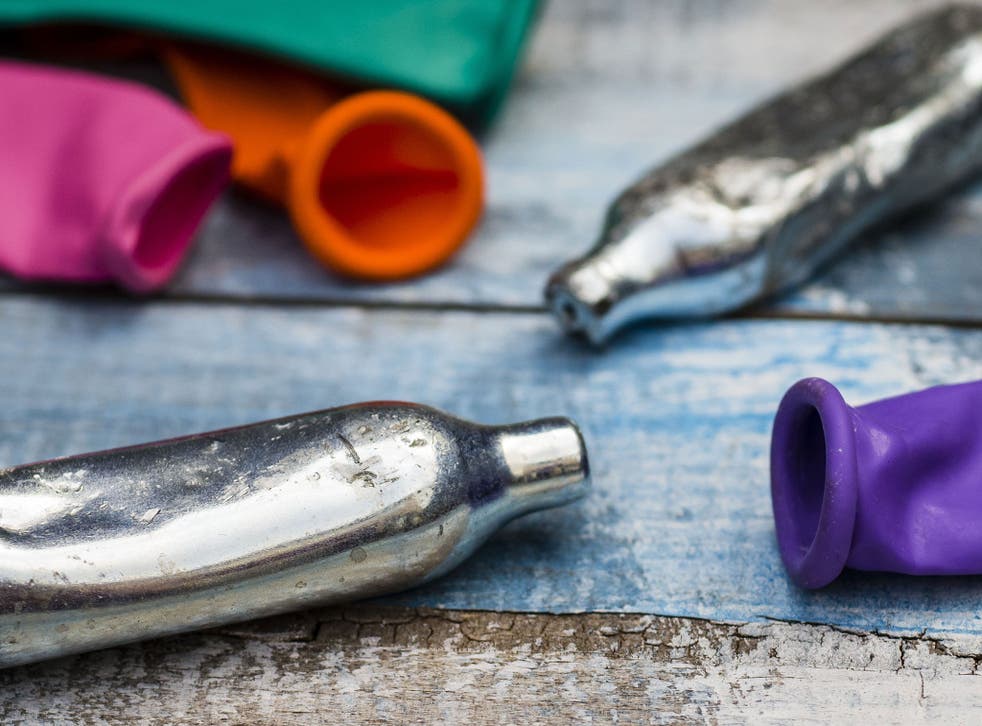 Laughing gas: How dangerous is 'hippie crack', why is it legal and what are the effects?
Raheem Sterling was pictured inhaling the 'legal high' but how widespread is use of NOS compared to other drugs?
The Liverpool striker Raheem Sterling has landed in hot water after pictures emerged of him appearing to take nitrous oxide, otherwise known as laughing gas or NOS.
Today, Liverpool boss Brendan Rodgers has promised to speak to the 20-year-old footballer, who scored in the club's win over Newcastle yesterday, over his actions. But what exactly is laughing gas – and what is the legal status of the substance?
What is nitrous oxide?
At room temperature it is a colourless and non-flammable gas, with a slightly sweet taste and smell, usually bought in pressurised canisters.
More technically speaking – if you're interested – the substance is a chemical compound with the formula N2O, an oxide of nitrate.
It was discovered by a Brit, the scientist Joesph Priestley in 1772, but it was Bristolian chemist Humphrey Davy who first found out about the gas' more recreational purposes, publishing his findings and manufacturing large quantities of the drug for parties, carnivals and other social events in the early 19th century.
What are the effects?
It gives a short sense of euphoria, hence the name, and can cause dizziness and a difficulty to think straight.
What is the legal position regarding the drug?
Technically the substance falls into a legal grey area, coming under the 'legal high' bracket as it is used by some dentists as an anaesthetic. Although it is not illegal to possess and inhale the substance, it is illegal to supply it to anyone under the age of 18 - should you think they are likely to be inhaling the gas.
However, it is also illegal to use canisters meant for the dental industry for recreational purposes. Doing so can result in an unlimited fine, or a maximum two-year prison sentence.
The Medicines and Healthcare Products Regulatory Agency said: "Any retailers selling or supplying an unlicensed medicine containing nitrous oxide for inhalation purposes, or allowing it to be supplied other than in accordance with a prescription, are in breach of UK medicines regulatory requirements."
Last year, the Local Government Association (LGA) issued a health warning and said that councils were seizing large hauls of the drug using by-laws and street trading legislation to take action.
How dangerous is it?
The gas can cause dizziness and affect an individual's judgement. It can also – in more extreme cases – cause unconsciousness and death from lack of oxygen.
Regular use can lead to a deficiency in the vitamin B12, if severe can lead to serious nerve damage in some cases, and can also depress formation of white blood cells.
Data from coroners' reports, compiled by a research team from St George's, University of London, funded by the Department of Health, claimed that laughing gas was responsible for 17 deaths between 2006 and 2012. There were five deaths, due to asphyxiation resulting from hypoxia (lack of oxygen), in 2010 and one the following year.
The most high profile was that of art student Joseph Benett, 17, who suffered a cardiac arrest after taking the popular party drug in 2012. He fell into a coma and later died.
Last month the Advisory Council on the Misuse of Drugs (ACMD) wrote to Home Secretary Theresa May encouraging a further review of the drug, adding that the drug "has the potential to cause harm to users, including death."
But some claim the drug is being unfairly demonised, with the manner of consumption – rather than the drug itself – dangerous.
"Some people will be inhaling it out of plastic bags and masks so you can restrict your air supply and asphyxiate from lack of oxygen," Harry Shapiro, director of information at DrugScope, told the Huffington Post.
How does it compare to other drugs?
The Global Drugs Survey (2013-2014) found that Laughing Gas was the 14th most used drug globally – placing in front of ketamine, and other legal highs such as caffeine tablets or Ritalin.
But Alistair Bohm of Addaction, one of the UK's largest drugs and alcohol charity, said: "We can't credibly deny that compared to other drugs it is relatively low risk."
"The risks from taking it from balloons are quite low. When there have been stories about deaths, they tend to be from people who are using canisters and masks, then you get into the dangers of asphyxiation."
The survey examined drug use in countries including USA, UK, Australia, Germany, France, Republic of Ireland, Scotland, Belgium, The Netherlands, Denmark, New Zealand, Hungary, Spain, Portugal, Switzerland, Mexico, Slovenia and Brazil, in the biggest current poll of drug use.
How many people take the gas?
Home Office Drugs Misuse data (2013-2014) indicated that 7.6 per cent of people aged 16 to 24 in England and Wales had taken the drug. A 2013 report claimed in 2013 that approximately 350,000 had used laughing gas.
The LGA, which represents roughly 400 councils, estimated last year that approximately 500,000 young people frequently take the gas. In recent years it has become associated with many festivals.
What is the stance of UK festivals on the drug?
Many have taken a strong stance against the drug online after a BBC investigation last year revealed lax security surrounding the gas.
In May 23 festivals, including T in the Park, Bestival and Secret Garden Party, joined a campaign that blacked out their websites advertising the line-up, instead displaying a warning message telling festival goers: "Don't be in the dark about legal highs".
Simon Reed, general manager for the Association of Independent Festivals - which runs the annual 'black-out' campaign, told The Independent that as laughing gas has gained in popularity, festival organisers have reacted accordingly.
He also stressed that many festivals had operated a ban on the gas for "several years," adding that "people shouldn't equate legal with safe."
Join our new commenting forum
Join thought-provoking conversations, follow other Independent readers and see their replies