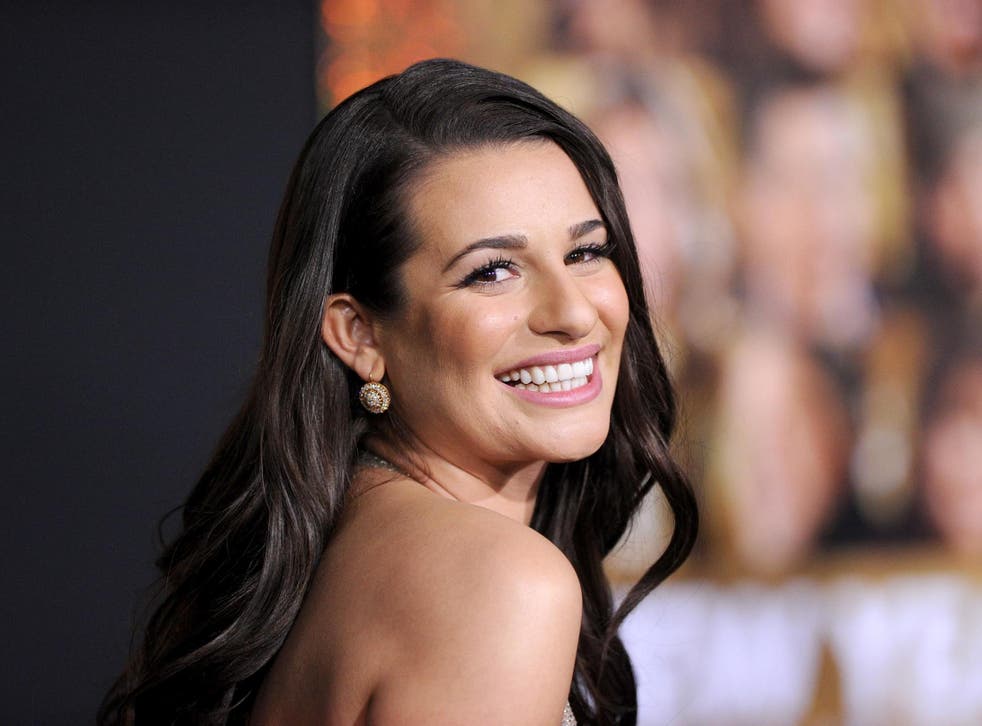 Lea Michele shares first photo of her newborn son Ever Leo
'Grateful for this true blessing', writes actor
Lea Michele has shared the first photo of her newborn son after giving birth almost a week ago.
On Wednesday, the Glee actor shared a black and white image on Instagram which showed herself and husband Zandy Reich holding the baby's foot.
In the caption, Michele also appeared to confirm reports that they had named their son Ever Leo.
"ForEver grateful for this true blessing," she wrote alongside the photo.
Earlier this month, People magazine reported that Michele and Reich welcomed their first child on 20 August. However, the couple has not publicly shared any details about the birth.
Rumours first circulated that the couple were expecting their first child in April, but they did not confirm the news until 2 May.
Michele made the announcement by posting a photo of herself displaying her growing bump, which she captioned: "So grateful," followed by a yellow heart emoji.
Fans of the Scream Queens star were delighted by the news, particularly since 2020 also marks the year that Michele's character in Glee, Rachel Berry, is pregnant.
Michele and Reich first began dating in 2017, before getting engaged in April 2018. The couple married in March 2019 in Northern California.
The actor previously opened up about wanting children, telling Health magazine: "Oh my gosh, I hope to be a mum of, like, ten kids – if it's physically possible to pop that many out! Ha! I'm so excited about the thought of being a mum."
Michele has maintained a low profile throughout her pregnancy, only posting a handful of photos of her growing baby bump.
In June, she issued a lengthy apology to former Glee co-star Samantha Ware after being accused of making her life a "living hell" while on set.
After Michele voiced her support for the Black Lives Matter movement on social media, Ware claimed that Michele once threatened to "s*** in [her] wig", and that she'd used "micro-aggressions" against her.
In response, Michele wrote on Instagram: "Whether it was my privileged position and perspective that caused me to be perceived as insensitive or inappropriate at times or whether it was just my immaturity and me just being unnecessarily difficult, I apologise for my behaviour and for any pain which I have caused."
Join our new commenting forum
Join thought-provoking conversations, follow other Independent readers and see their replies