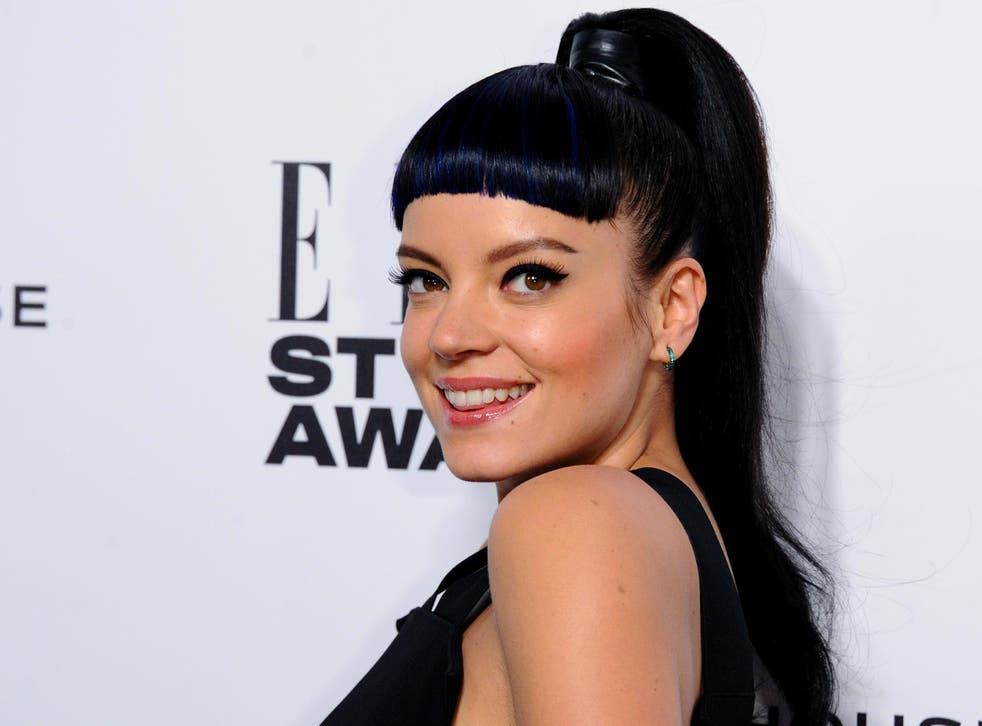 'Six nurses tackled me to the floor': Lily Allen reveals she was almost sectioned by medical professionals
The incident occurred following a row with her ex-husband Sam Cooper
Lily Allen has described the moment she was almost sectioned by medical professionals following an argument that she'd had with her ex-husband Sam Cooper.
The incident came to pass after Allen found out that Cooper had allegedly started dating someone new.
In an interview published in Cosmopolitan's November issue that focuses on the singer struggles with mental health issues, she reveals how the row with her ex-husband affected her so greatly that a group of nurses had tried to sedate her.
"When I feel that the people I trust most have betrayed that, my whole world falls out from underneath me," Allen says.
"[The staff] had me pinned down on the floor. I picked up a water cooler and threw it through the window.
"Dan [MC Meridian Dan, Allen's boyfriend] said six nurses tackled me to the floor and they had the needle out and were about to knock me out and sedate me.
"Once the needle goes in, you're sectioned."
Allen recently released a book called My Thoughts Exactly that delves into her career as a singer songwriter, her experiences as a mother and the way in which more than a decade of fame has impacted her mental health.
In the Cosmopolitan interview, she explains how the pressures of appearing on red carpets and taking part in photo shoots while promoting her second album often made her feel unable to eat.
"When I was feeling really bad, everything that I ate would come back up," she says.
Lily Allen reveals she slept with escorts while on tour in 2014
"Part of me getting ready for a show would be to vomit for 20 minutes."
Last month, Allen revealed that she had slept with female escorts while promoting her Sheezus album as a means of coping with postnatal depression.
Writing on Instagram, the singer said that she had been "looking for an outlet" while trying to deal with her "deteriorating marriage" with Cooper.
Join our new commenting forum
Join thought-provoking conversations, follow other Independent readers and see their replies