Lily Collins discusses having an eating disorder as a teenager
'It's something that a lot of young women go through and there's no shame in it,' actress says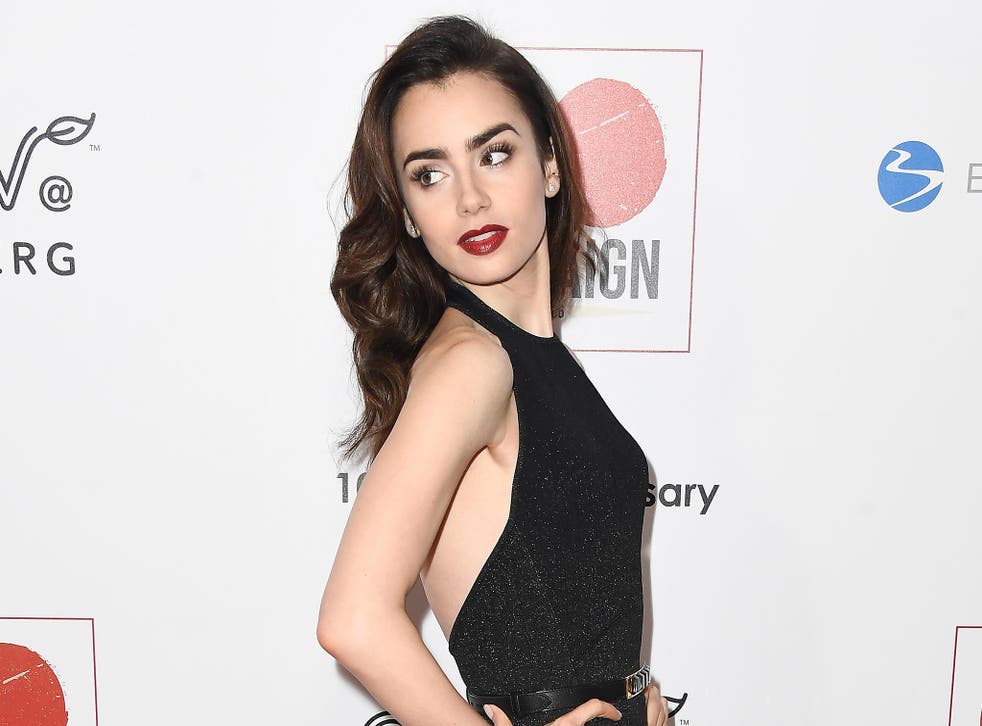 Lily Collins has spoken about her experience of having an eating disorder when she was younger.
The actress' latest role is in the film To The Bones which chronicles a young woman struggling with her anorexia illness.
Discussing the film, which features at the Sundance film festival, Collins said she was able to draw upon personal experience as she had eating disorders as a teenager.
The films to watch out for from Sundance 2017

Show all 29
"The movie was really important to me to be a part of because, as a teenager, I suffered from eating disorders," she told Variety. "This is the first time I'm talking about it. This is my moment of talking about it. It's important. It's something that a lot of young women go through and there's no shame in it, and this movie is about that – it's about embracing your past and about realising it's something that doesn't define who you are, but it's about your experiences, surrounding yourself with people that support you and about surviving and getting through it."
Collins, 27, who is the daughter of Phil Collins, said she used her own experience as well as the advice of doctors and specialists when preparing for the role.
She told an IMDB panel at the festival the film caused her to "emotionally go" back to her illness but in a safe and healthy way with the help of a nutritionist.
She later shared her relief on Instagram about finally being open about her past illness.
"What a huge moment this is for me. Owning my past, being open and having no shame or regrets about my experiences," she wrote. "Sharing my history with eating disorders and how personal this film has been is one of the most fulfilling experiences of my life."
Register for free to continue reading
Registration is a free and easy way to support our truly independent journalism
By registering, you will also enjoy limited access to Premium articles, exclusive newsletters, commenting, and virtual events with our leading journalists
Already have an account? sign in
Register for free to continue reading
Registration is a free and easy way to support our truly independent journalism
By registering, you will also enjoy limited access to Premium articles, exclusive newsletters, commenting, and virtual events with our leading journalists
Already have an account? sign in
Join our new commenting forum
Join thought-provoking conversations, follow other Independent readers and see their replies