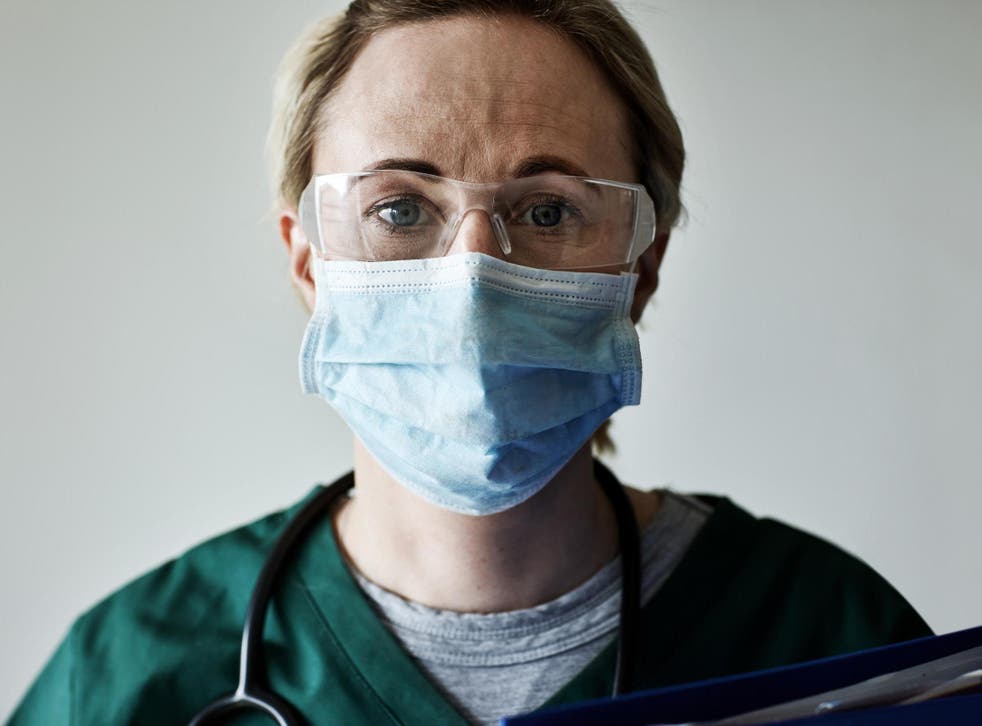 What is long Covid? Why are people having symptoms for months?
Statistics published in December found one in 10 patients have symptoms lasting three months or more
Leer en Español
At the start of 2020, Covid-19 was still an unknown illness to most of the world but now there have been more than 110 million confirmed cases of coronavirus worldwide and a global death toll that exceeds two million.
Much is still not known about the long-term impacts of the virus - in February 2020, the government believed it was similar to known respiratory illnesses, like the flu, which is why they adopted a well-tested flu pandemic model. Now it is clear that coronavirus operates differently.
Another aspect of the virus which is becoming more well-documented is its duration.
In December, data released by the Office for National Statistics showed that one in 10 people infected with coronavirus experience symptoms that last for three months or longer.
Back in August, Downing Street was forced to deny claims that Boris Johnson could quit as prime minister within six months because of ongoing health problems due to coronavirus. The father-in-law of Dominic Cummings was reported to have told a holidaymaker that Mr Johnson was still struggling after he became ill in April.
The long-term impacts of coronavirus are increasingly noted by experts and survivors. A study released on 20 August found nearly three quarters of coronavirus patients admitted to hospital suffer ongoing symptoms three months later - many were unable to carry out daily tasks such as washing, dressing or going back to work, the study found.
On 7 September, a study reported up to 60,000 people in the UK have been suffering from long-Covid for more than three months.
The NHS has announced it will spend £10m to help fund a network of 69 long-Covid rehabilitation clinics.
So what is long-Covid and why does it happen to some patients and not others?
What is long-Covid?
The term long-Covid (also known as long-haul or long-tail) is not an official medical term. It is used by people suffering symptoms of the virus for longer than the official WHO-endorsed two week period, which is meant to be long enough for the virus to come and go.
Sufferers report a huge spectrum of problems beyond the three NHS-approved symptoms (persistent cough, fever and loss of taste or smell). These include fatigue, breathlessness, muscle aches, joint pain, 'brain fog,' memory loss, lack of concentration, and depression. It is not thought that people are infectious for the long period, but just suffer long-term effects.
Jennifer Forbes 41, from Cornwall got ill with Covid-19 in mid-March. She toldThe Independent, despite having no underlying conditions, she did not expect to get back to her former fitness for six months. "There is some slight change over the last few weeks, but it feels very slow, and still backwards and forwards," she says. "I kept saying I was better, only to slip back again".
Although the term is still colloquial rather than universally medically-approved – several celebrities including actors Alyssa Milano and Emma Samms have shared experience of issues like hair loss – there is increasing scientific evidence to support the idea of a long illness.
In August last year, a study published by Southmead hospital in Bristol found that a total of 81 patients out of 110 discharged from the hospital were still experiencing Covid-19 symptoms, including breathlessness, excessive fatigue and muscle aches, after 12 weeks.
Rankin unveils portraits of NHS workers on the coronavirus frontline

Show all 12
Separate data from the Covid Symptom Study app, being run by Kings College, suggests a "significant number" of people report symptoms for a month. The app, which has been downloaded more than 3,000,000 times, found that one in every 20 people experience long-term symptoms.
Another study, developed by health app ZOE and endorsed by NHS Wales and NHS Scotland, found one in 10 are ill for more than three weeks and some may suffer for months.
The same pattern has been seen elsewhere in the world. Writing in the Journal of the American Medical Association, a team of researchers from Italy reported that nearly nine in 10 patients (87 per cent) discharged from a hospital in Rome were still experiencing at least one symptom 60 days after onset.
They found that 13 per cent of the 143 people were completely free of any symptoms, while 32 per cent had one or two symptoms, and 55 per cent had three or more.
And it's not just sufferers reporting it; a third of doctors have treated patients with long term covid-19 symptoms, including chronic fatigue and anosmia, a survey conducted by the British Medical Association (BMA) found.
The emergence of these official figures has led to these long-term sufferers coming together and forming support networks, such as the Facebook group "1 in 20" (a name inspired by the findings of the King's survey).
Why is Covid lasting longer for some people?
The Royal College of General Practitioners said it expects GPs to see an influx of patients with "lingering" illnesses but there is less certainty as to why some people suffer for longer.
A report from King's suggested that those with longer-term symptoms could be related to the severity: "Evidence is mounting that some people who have had relatively mild symptoms at home may also have a prolonged illness.
"Although we know that lasting fatigue can sometimes follow other viral infections, detailed mechanistic insight is, for the most part, lacking. An ongoing viral infection in lung, brain, fat or other tissue may be one mechanism. A prolonged and inappropriate immune response after the infection has been cleared might be another."
And a previous study into post-illness chronic fatigue has shown that some patients may just be biologically predisposed to such a response. "When a chemical called interferon-alpha was given to people as a treatment for hepatitis C, it generated a flu-like illness in many patients and post-viral fatigue in a few.
"Researchers have studied this "artificial infection response" as a model of chronic fatigue. They found that baseline levels of two molecules in the body that promote inflammation – interleukin-6 and interleukin-10 – predicted people's subsequent development of chronic fatigue," says the report.
What help is available for people with long Covid?
It has now been announced that patients in hospital with coronavirus should be offered a follow-up as early as four weeks after developing the illness to check for symptoms of long-Covid.
Guidance drawn up by health officials across the UK states that the long-term effects of the virus can be "significant".
The guidelines were developed collaboratively by the National Institute for Health and Care Excellence (Nice), the Scottish Intercollegiate Guidelines Network (SIGN) and the Royal College of General Practitioners (RCGP).
NHS England said it is spending £10m to help fund a network of 69 long-Covid rehabilitation clinics, with another 12 sites planned for January.
Patients must be referred by their GP.
Sir Simon Stevens, NHS chief executive, said: "The NHS is taking practical action to help patients suffering ongoing health issues as a result of coronavirus. 
"Bringing expert clinicians together in these clinics will deliver an integrated approach to support patients access vital rehabilitation, as well as helping develop a greater understanding of long-Covid and its debilitating symptoms."
Prior to this, the NHS launched a Covid-19 rehab service for people who have been suffering with the long-term effects of the virus.
Your Covid Recovery Service initially launched online but it will become a face-to-face portal at a later date when it is safe to do so. People without online access will be provided with printed materials, "depending on demand".
The government has also provided £8.4m in funding for the Phosp-Covid study, a UK-wide consortium led by researchers at the University of Leicester, that will investigate the long-term health outcomes of the disease. Around 10,000 patients are expected to take part.
An all parliamentary group (APPG) of MPs has also been hearing from Covid survivors about long-term symptoms in a bid to better respond to the growing crisis. Labour MP Andrew Gwynne, a member of the APPG, revealed that he had been unable to shake his own coronavirus symptoms for 18 weeks.
Claire Hastie, the founder of the Long Covid Support Group, warned that GPs were regularly misdiagnosing ongoing problems as anxiety or ME, telling politicians: "The science needs to catch up with us."
Join our new commenting forum
Join thought-provoking conversations, follow other Independent readers and see their replies