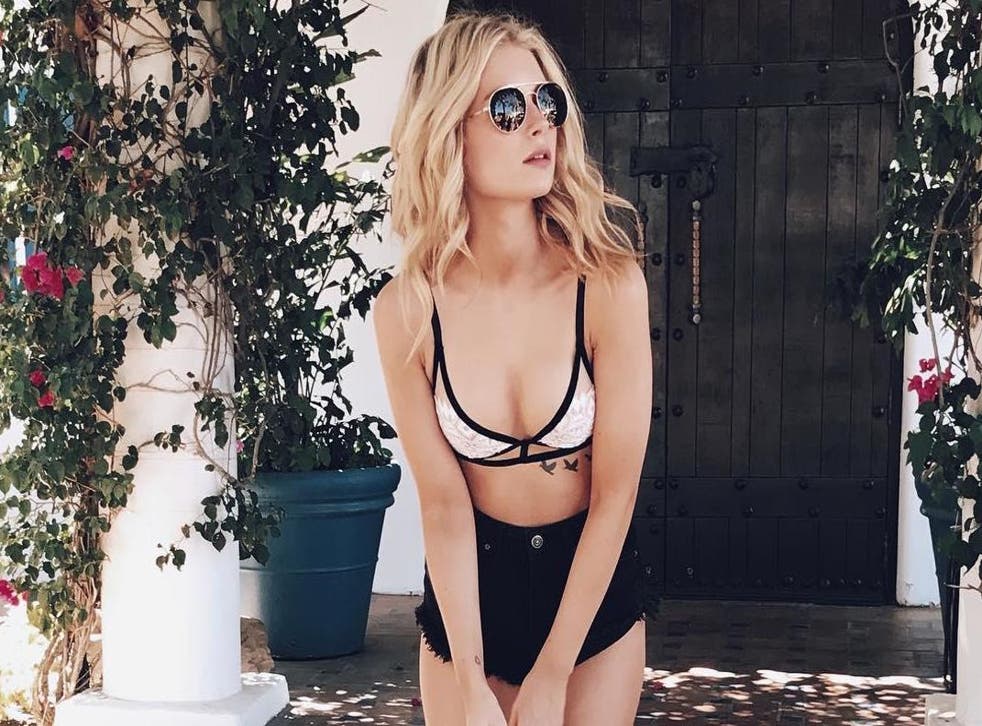 Lottie Moss under fire for claiming she 'could never be skinny' because she 'loves garlic bread'
'It's ridiculous plus she's encouraging body dysmorphia'
Model Lottie Moss has been criticised for tweeting that she could "never be skinny" because she "loves garlic bread so much."
The 20-year-old sister of supermodel Kate Moss tweeted the remarks last night, with many people being perplexed by her comments.
"Like you are not skinny!" one person replied.
The young model has a figure many women would find enviable, and few would argue with the fact that she is slim.
Her remarks hark back to when her sister, Kate Moss, famously said: "Nothing tastes as good as skinny feels."
But health experts are concerned Lottie's remarks are contributing to the false idea many people hold that carbs are bad.
"This is awful," leading Harley Street nutritionist Rhiannon Lambert told The Independent in response to Moss's tweets.
"She's insinuating if you eat bread you can't be slim and must be heavier. It's ridiculous plus she's encouraging body dysmorphia," Lambert, who works with many people suffering with eating disorders, added.
Because of course, you can be perfectly healthy (and slim if that's what you want to be) and still eat garlic bread.
"Carbohydrates are essential for human life but this doesn't mean if you are not highly active you don't need any at all," Lambert, who is the author of Re-Nourish: A Simple Way to Eat Well, explains.
"Our brains can only process glucose for fuel efficiently and lots of studies conducted at respected universities and research centres have shown resistant starch (found in carbs) helps you eat less, burn more calories, feel more energised and less stressed, and lower cholesterol."
So don't think if you want to be slim you can never eat garlic bread again - what sort of world would that be? It's simply a case of eating it as part of a balanced diet.
The Independent has contacted Lottie Moss for comment but is yet to hear back.
Join our new commenting forum
Join thought-provoking conversations, follow other Independent readers and see their replies