Majority of British women are still responsible for cooking and food shopping, research finds
Although two thirds of women in the UK are now in employment, 72 per cent say they do most of the household cleaning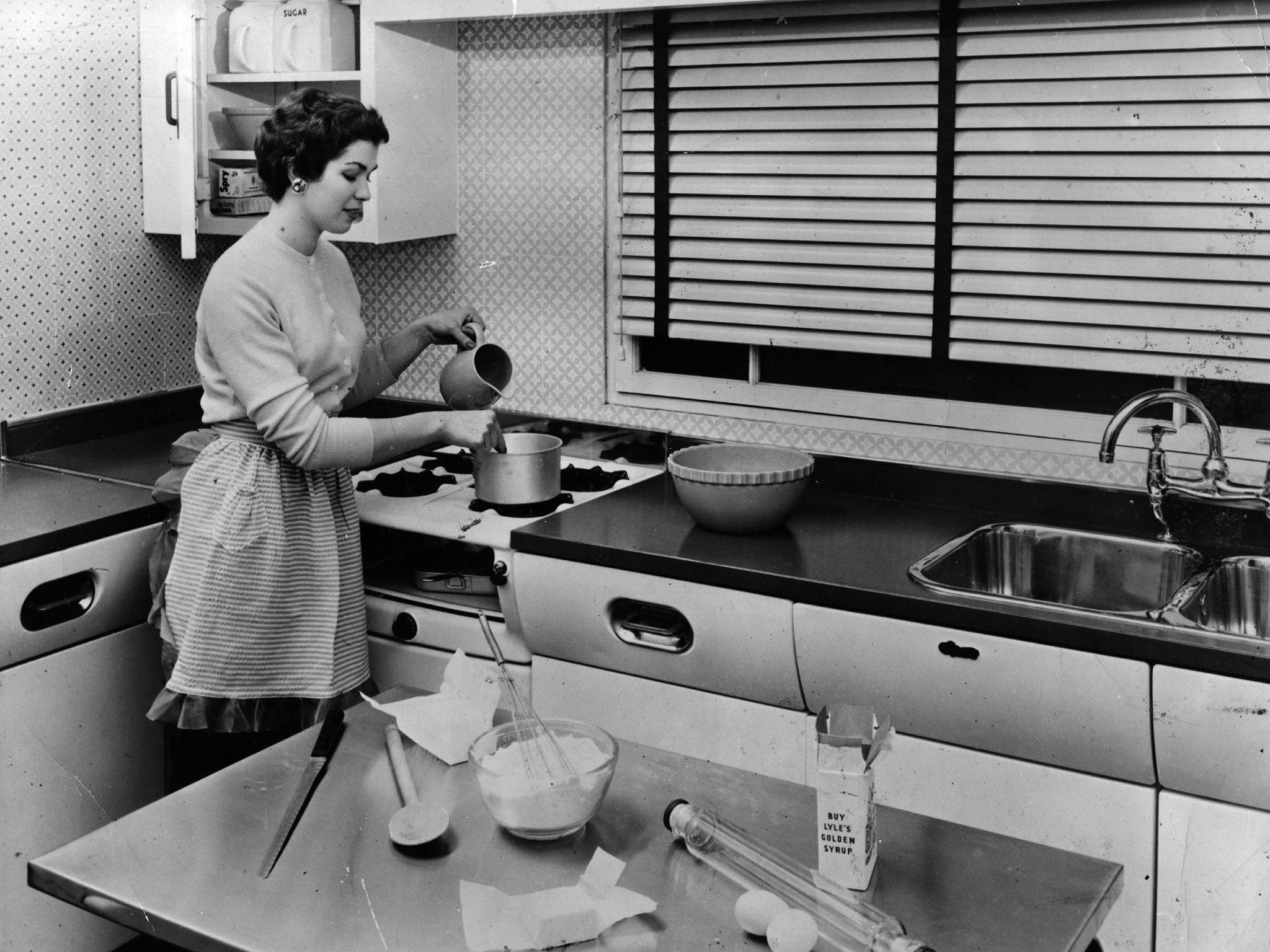 Despite a century of advances in the workplace, the majority of British women still shoulder the bulk of responsibilities in the home, research published today shows.
Among British women in relationships, 70 per cent say they are mostly responsible for cooking and food shopping, according to the Global Trends Survey 2014 which will be published tomorrow. Although two thirds of women in the UK are now in employment, 72 per cent say they do most of the household cleaning.
The findings for British women reflect the international average. Seven in ten women surveyed across 20 countries reported being mostly responsible for the cooking, food shopping and household cleaning.
Hannah Millard at Ipsos MORI - the market research group that conducted the polling - said: "More women are entering the job market and yet our survey finds those in relationships saying they continue to take responsibility for many of the traditional roles they held as housewives and mothers.
"Over two thirds of British women feel they still do most of the cooking and cleaning in the home, as well as sharing the job of parenting children with their partner. Meanwhile, British men continue to take out the bins (56 per cent compared with 25 per cent of women) and carry out household maintenance (70 per cent of men claim it is mostly them, compared to 13 per cent of women)."
Join our commenting forum
Join thought-provoking conversations, follow other Independent readers and see their replies