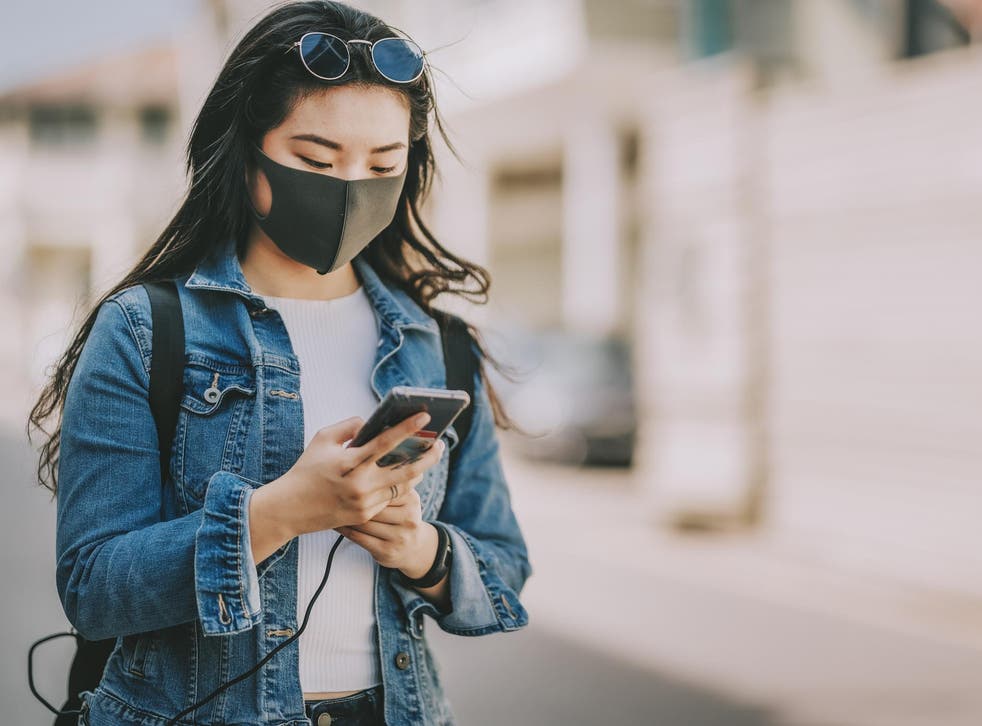 This is how to wear a face mask properly
It doesn't work if your nose is exposed
Olivia Petter
Friday 24 July 2020 10:25 Comments
It might sound simple, but it transpires that wearing a mask is more complicated than it appears when you consider how many people seem to be wearing them incorrectly.
Perhaps you've seen someone wearing a mask with their nose exposed, or with the mask tied loosely around their neck.
In February Dr Jake Dunning, head of emerging infections and zoonoses [infectious disease spread between humans and animals] at Public Health England, told The Independent that people wearing masks incorrectly or bad mask etiquette can make them less effective.
Dr Dunning explained there are a number of reasons why they can be ineffective. "Face masks must be worn correctly, changed frequently, removed properly, disposed of safely and used in combination with good universal hygiene behaviour in order for them to be effective."
From Friday 24 July, it is compulsory in England to wear face coverings on public transport, in airports, shops, supermarkets, and banks.
You can read more about where you are required to wear a face covering by law here.
The government has therefore issued advice on how best to wear face masks to ensure they are as effective at reducing transmission as they can be.
Here's everything you need to know about how to wear a face covering.
Make sure it covers your nose and mouth
Your face covering must cover your nose and mouth while allowing you to breath comfortably.
Put it on securely
Secure the mask to either side of your face with either ties or ear loops.
Avoid touching the part of the face covering that will come into contact with your mouth and nose if possible, this could be contaminated with the virus.
Be careful when you take it off
Try not to take the mask off and put it on again too many times.
When you do take it off, only touch the straps, ties, or clips and wash it straight away according to the fabric's washing instructions, unless it's a disposable mask.
If it's a single-use mask, dispose of it in a waste bin and do not recycle it.
Do not let someone else use your mask
This sounds obvious, but do not lend your mask to someone else to use as this could lead to the spreading of Covid-19 between the two of you and others.
For more information on the effectiveness of wearing a face covering, click here.
Register for free to continue reading
Registration is a free and easy way to support our truly independent journalism
By registering, you will also enjoy limited access to Premium articles, exclusive newsletters, commenting, and virtual events with our leading journalists
Already have an account? sign in
Join our new commenting forum
Join thought-provoking conversations, follow other Independent readers and see their replies