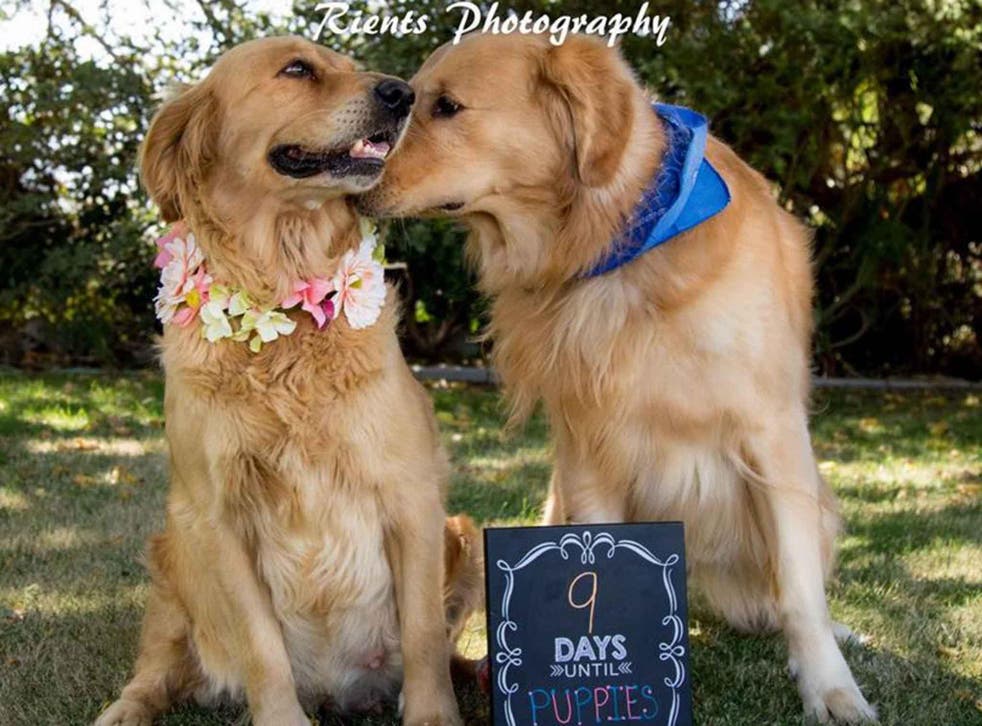 A pregnant dog had the cutest maternity shoot you've ever seen
Chanel the pregnant golden retriever has become a global viral sensation
If you thought maternity shoots were reserved for humans - think again.
Chanel the golden retriever is expected to give birth to puppies any day now, and to commemorate the occasion owner Kennedy Sorensen organised a shoot for her and her puppy-daddy, LeeRoy.
We're used to seeing smug couples rub our noses in it with cheesy engagement photos or gender reveals but this couples shoot is a canine delight that just keeps on giving; so much so that it's become a global viral sensation.
The finished images show Chanel and LeeRoy posing together with a sign that reads "9 Days Until Puppies" to document her pregnancy journey.
After posting the images on her Twitter account, owner Sorensen found that the photos had received an incredible 22,000 retweets and 37,000 likes.
Doggy maternity shoot

Show all 5
LeeRoy's owner writes on her Facebook page: "I never intended these fun photos to make such fuss in our world, they were taken for pure fun. Kennedy Sorensen and I have definately experienced something new and surreal.
"We have had a great time with the experience but at the end of the day we are just simple people that own the two cutest dogs in the world!!! (And we are waiting for the Ellen show to invite us to visit!!)"
Join our new commenting forum
Join thought-provoking conversations, follow other Independent readers and see their replies