ME Awareness Day 2019: What are the symptoms of the chronic condition and how is it treated?
The chronic condition affects approximately a quarter of a million people in UK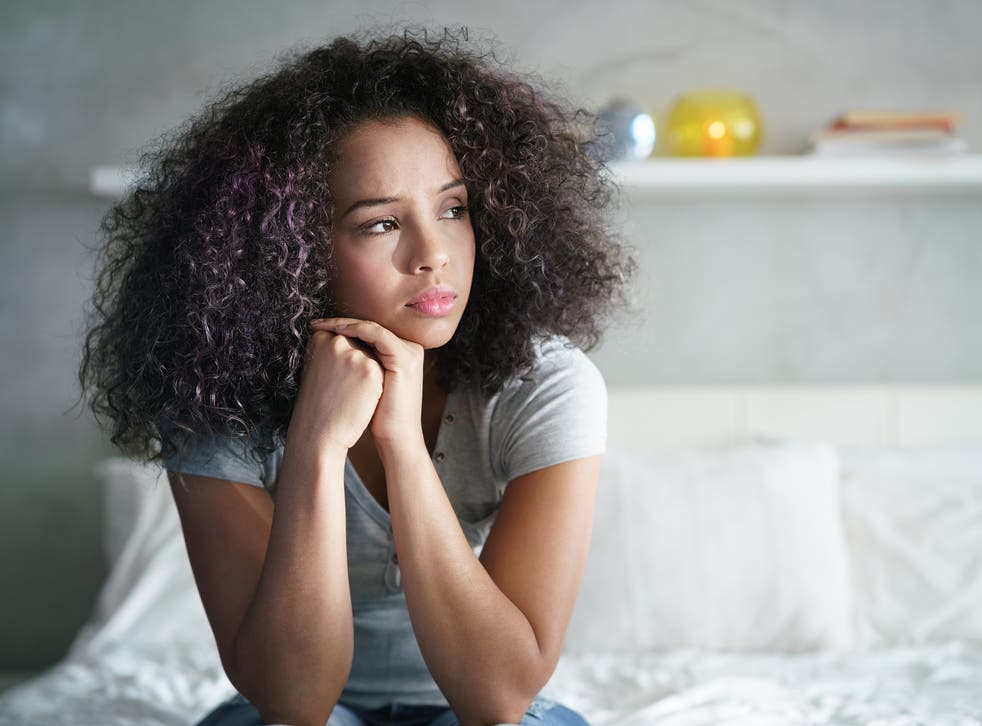 This year, ME Awareness Week is taking place from Monday 6 May until Sunday 12 May.
The aim of the week is to raise awareness of and destigmatise myalgic encephalomyelitis, otherwise known as ME/CFS (chronic fatigue syndrome).
Sonya Chowdhury, chief executive of UK charity Action for ME, tells The Independent that ME/CFS may be used as an "umbrella term for a number of illnesses".
"Action for ME uses the terms ME, CFS and ME/CFS so that we don't withhold support from those who have been given a diagnosis of CFS, as opposed to ME," Chowdhury adds.
ME is a chronic condition which primarily affects the body's nervous and immune systems.
So what are the symptoms of ME and how can it be treated? Here's everything you need to know:
What is ME?
ME is a long-term, neurological condition which can affect several of the body's systems, Action for ME explains.
The body systems typically impacted by the condition are the nervous and immune systems.
Health news in pictures

Show all 40
According to the ME Association, the question of whether the condition could be described as an illness was a cause of debate for many years. However, the research company states that several health organisations, including the World Health Organisation and the Royal Colleges of Physicians, Psychiatrists and General Practitioners "are now in agreement that it is real".
"ME has faced significant under-investment in biomedical research over many years, in the UK and overseas, and as a result we still don't fully understand what causes ME and/or CFS," Chowdhury explains.
"This uncertainty can make it easy for some clinicians, policy-makers and employers to dismiss the illness, or to confuse it with burnout of depression – it's neither of those things."
The organisation states that views on what causes ME to become chronic is currently split between two schools of thought: "one which favours 'psychiatric' or 'behavioural' reasons and the other (supported by The ME Association) which argues 'physical' reasons".
"There is also an argument which proposes that no such distinction should be made," the organisation explains on its website.
The association adds that it is also possible for CFS to be a number of different conditions characterised by similar symptoms.
Chowdhury adds that while biomarkers of ME that are "specific enough to be used to diagnose the condition" are yet to be identified, the condition must not be underestimated as a "serious, complex and systemic disease".
What are the symptoms?
One of the main symptoms of ME is extreme tiredness, the NHS outlines.
Other signs of the condition can include muscle or joint pain, headaches, dizziness, nausea, sore throat, issues with concentration and flu-like symptoms.
According to the NHS, people with ME may find that exercising excessively causes their symptoms to worsen.
Symptoms of the condition can vary between individuals, while also ranging in severity from day to day.
The NHS stresses that symptoms of ME can bear similarities with other health conditions, which is why it's essential to receive an official diagnosis from a doctor.
For more information about ME symptoms, click here.
How can it be treated?
According to the ME Association, although a number of trials of different treatment methods have been reported, with some showing promise, there is as yet no accepted known cure, and no accepted universal treatment for ME.
The NHS states that treatment for the long-term illness is available in the UK, which includes cognitive behavioural therapy; medication to ease symptoms such as pain, sleeping issues and nausea; or a structured exercise programme.
However, the NHS adds that not all people diagnosed with the condition will recover completely.
How many people does it affect?
ME affects approximately 250,000 people in the UK, ME Association states.
Women are more likely to be affected than men, ME Research UK outlines.
The Centres for Disease Control and Prevention states that while ME can affect people of all ages, people between the ages of 40 and 60 are most likely to be affected.
The health agency adds that approximately 90 per cent of people with the condition have not been diagnosed.
According to Chowdhury, one in four children or adults living with the condition are so ill that they become house or bedbound, and are "often unable to bear light and noise, or even be hugged by their family".
Support free-thinking journalism and attend Independent events
During ME Awareness Week, a global campaign called #MillionsMissing takes place to encourage greater awareness of ME.
"ME is an illness where the most severely affected are the most severely neglected," Chowdhury states.
"This grassroots campaign has done a huge amount to make ME more visible, and my team will be at events in Bristol and Glasgow.
"#MEAction, who lead the #MillionsMissing campaign, is one of the M.E. organisations with whom we work closely as part of Forward M.E. Taking a collaborative approach like this is essential if we are going to end the ignorance, injustice and neglect faced by children and adults with M.E."
Register for free to continue reading
Registration is a free and easy way to support our truly independent journalism
By registering, you will also enjoy limited access to Premium articles, exclusive newsletters, commenting, and virtual events with our leading journalists
Already have an account? sign in
Register for free to continue reading
Registration is a free and easy way to support our truly independent journalism
By registering, you will also enjoy limited access to Premium articles, exclusive newsletters, commenting, and virtual events with our leading journalists
Already have an account? sign in
Join our new commenting forum
Join thought-provoking conversations, follow other Independent readers and see their replies