Royal tour: Meghan Markle and Prince Harry discuss 'stigma of mental illness' during beach visit
'Globally I think there's a bit of a consciousness crisis,' duchess says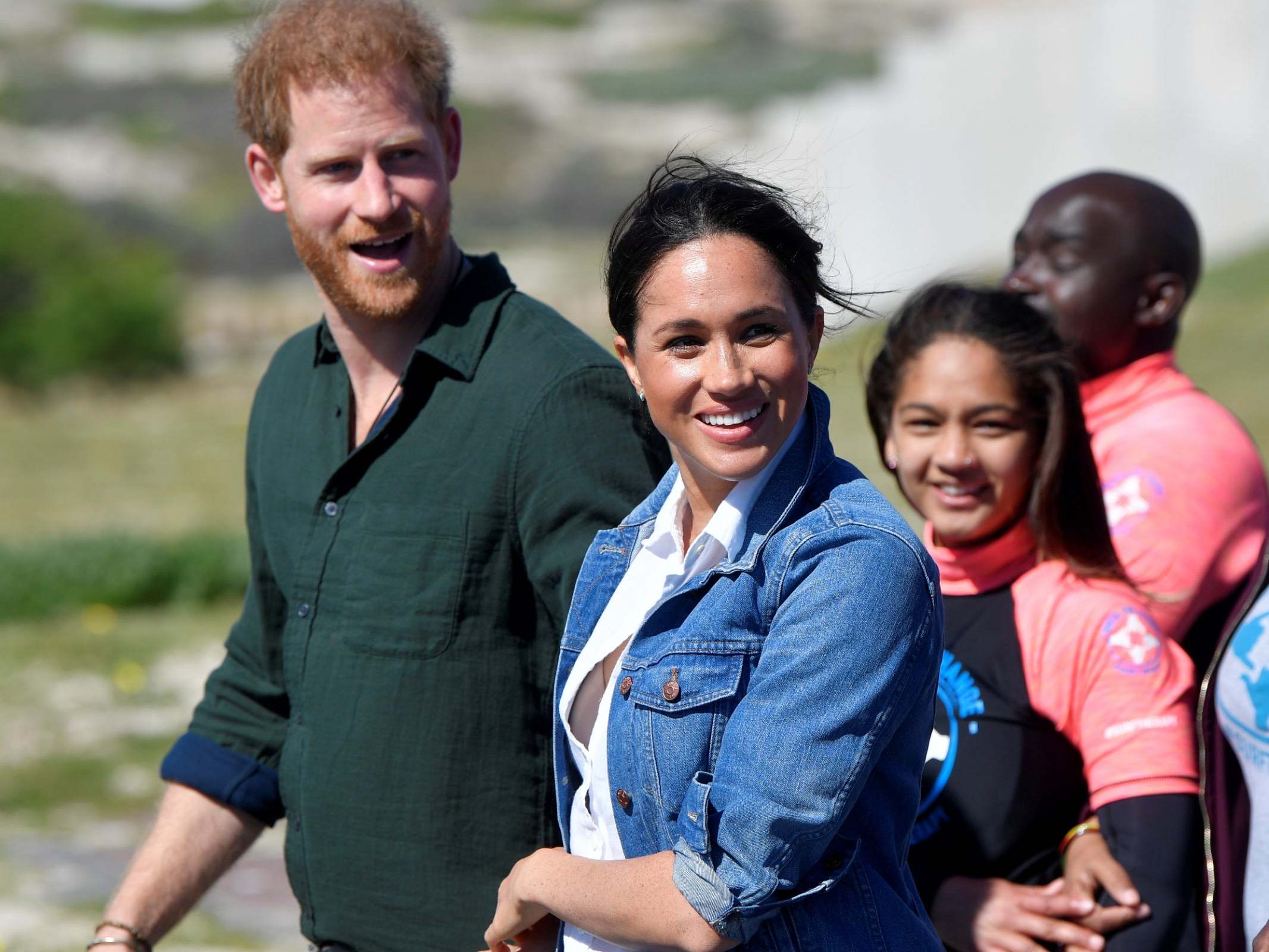 The Duke and Duchess of Sussex have spoken about the stigma that continues to surround mental health issues while on their royal tour in South Africa.
On the second day of their tour, the royal couple visited Monwabisi Beach in Cape Town, South Africa.
During the visit, the duke and duchess met surf mentors from Waves For Change, a non-governmental organisation that offers mental health support to vulnerable young people through evidence-based mind and body therapy.
While meeting members of the organisation on the beach, Prince Harry discussed the distinction between mental health and mental illness.
"I think most of the stigma is around mental illness, we need to separate the two... mental health, which is every single one of us, and mental illness, which could be every single one of us," the duke said.
"But I think they need to be separated. The mental health element touches on so much of what we're exposed to, these experiences that these kids and every single one of us have been through."
Prince Harry added "everyone has experienced trauma" or is "likely to experience trauma" at some point during their lifetimes.
"We need to try, not [to] eradicate it, but to learn from previous generations so there's not a perpetual cycle," he said.
When asked to outline what she believes is the most pressing global mental health issue, Meghan said that she thinks the world is currently experiencing "a bit of a consciousness crisis".
All Meghan Markle's outfits during royal tour to South Africa
Show all 22
"It's just getting people to talk about it and talk to each other, right?" the duchess said.
"And you see that no matter where you are in the world, if you're a small community or a Township, if you're in a big city – it's that everyone is dealing with a different version of the same thing."
Meghan continued, stating that no matter where you are in the world, "we're all sort of trying to power through and find some optimism".
"I think what's amazing about being here today as you can see, there's so much good happening in the world, and there's so much positivity and all of this diversity and inclusivity," the duchess added.
Support free-thinking journalism and attend Independent events
Prince Harry praised the work of Waves For Change, stating that the organisation is "able to help the younger generation" by encouraging members of the local community to share their past experiences of trauma.
The royal added that there were a whole generation of children in the community who had "no role models at all", who now have people they can look up to.
For all the latest news on the royal tour, click here.
Join our commenting forum
Join thought-provoking conversations, follow other Independent readers and see their replies