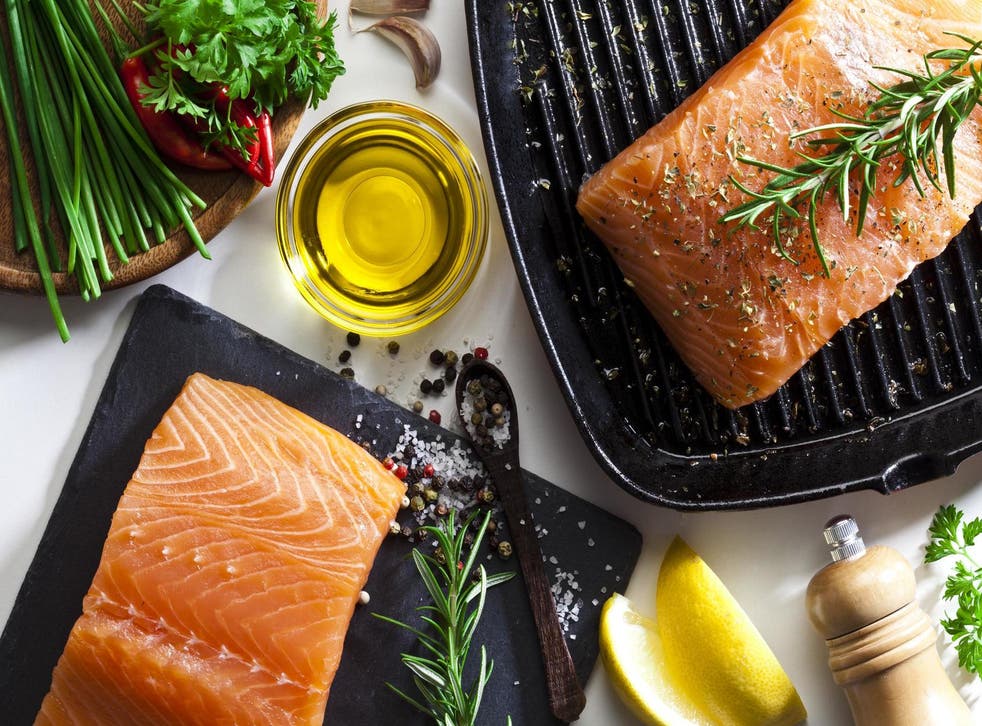 Eating oily fish could delay menopause by three years, study claims
A diet heavy in refined carbohydrates could have the opposite effect
A diet rich in legumes and oily fish may help to delay the menopause by three years, a new study suggests, while eating refined carbohydrates such as pasta could actually hasten its onset.
Researchers at the University of Leeds gathered data on more than 14,000 women in Britain from the UK Women's Cohort Study, and found that the average age of first experiencing the menopause was 51.
After analysing these women over a four year period, 914 of whom experienced a natural menopause during this time, they found that eating certain foods may influence the age at which they start experiencing symptoms.
For example, those who ate a diet heavy in foods such as beans, salmon and peas were more likely to experience delayed menopause, whereas regular consumption of foods such as pasta and rice was linked to an earlier onset of menopause by 18 months.
Published in the Journal of Epidemiology and Community Health, the study is the first to examine the links between the menopause and certain food groups.
It found that a daily 90g portion of oily fish could result in a a delay of 3.3 years while eating the same amount of fresh legumes was linked to a one year delay.
Higher consumption of vitamins B6 and zinc were also linked to a delay.
The study also claimed that on average, women who maintain a vegetarian diet go through the menopause a year earlier than meat eaters.
The age at which women develop menopause can be crucial in terms of overall health, with early menopause linked to an increased risk of heart disease and delayed menopause linked to a greater risk of ovarian cancer.
"The age at which menopause begins can have serious health implications for some women," explains co-author Janet Cade, professor of nutritional epidemiology.
"A clear understanding of how diet affects the start of natural menopause will be very beneficial to those who may already be at risk or have a family history of certain complications related to menopause."
However, given that the study was observational, experts stress that the findings should be considered with a pinch of salt.
"The timing of menopause is dependent on many factors including the total number of eggs that each female is born with in their ovaries at birth," explains Professor Saffron Whitehead, professor at St George's University of London.
"There are many caveats to this study and, as the authors acknowledge, it is simply observational. So, we cannot say that eating more grapes, oily fish and food with antioxidants can make a difference.
"That said it is an interesting approach to investigate the timing of the menopause but I am not yet convinced that diet alone can account for the age of the onset of the menopause. There are too many other factors involved."
Register for free to continue reading
Registration is a free and easy way to support our truly independent journalism
By registering, you will also enjoy limited access to Premium articles, exclusive newsletters, commenting, and virtual events with our leading journalists
Already have an account? sign in
Register for free to continue reading
Registration is a free and easy way to support our truly independent journalism
By registering, you will also enjoy limited access to Premium articles, exclusive newsletters, commenting, and virtual events with our leading journalists
Already have an account? sign in
Join our new commenting forum
Join thought-provoking conversations, follow other Independent readers and see their replies