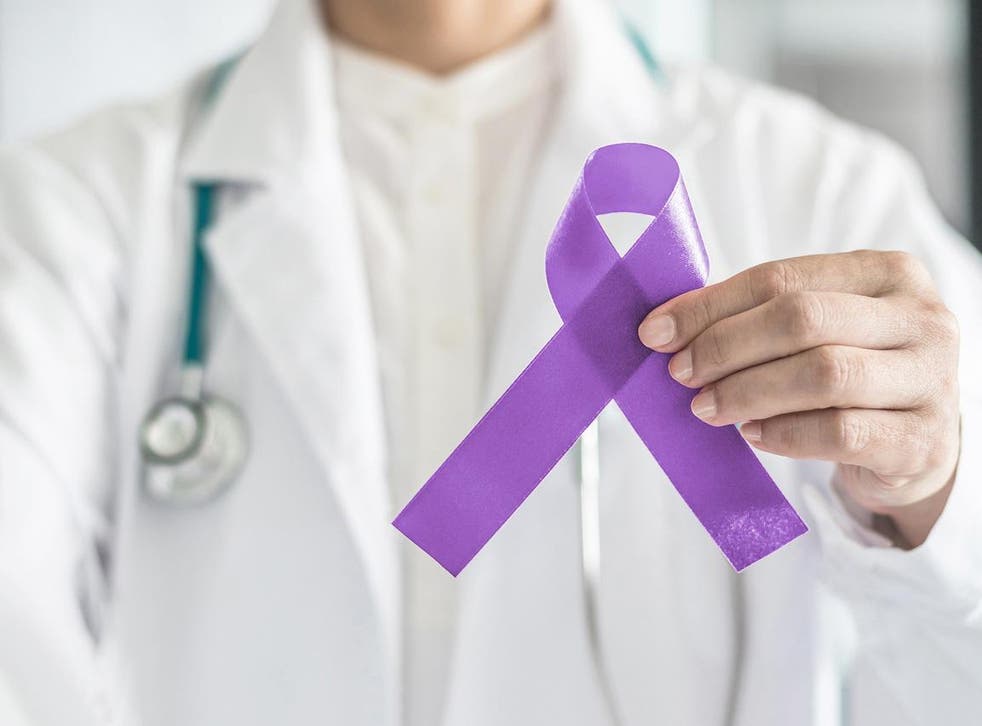 Men's Health Week 2020: How to check for testicular cancer
If you're male and over the age of 15, you should self-check every month
Sarah Young
Monday 15 June 2020 09:14 Comments
Testicular cancer is on the rise in the UK, with well over 2,000 new cases diagnosed each year but it is also one of the most treatable types of the disease.
In fact, survival for testicular cancer is very high with nearly all men surviving their disease.
According to Cancer Research UK, 95 per cent of men diagnosed with Stage 2 testicular cancer and 80 per cent of men diagnosed with Stage 4 testicular cancer survive for 5 years or more after diagnosis.
That being said, it is easier to treat testicular cancer when it is diagnosed early. So from puberty onward, it's important that men check their testicles regularly.
Not sure where to start? Here's our guide on how to self check for testicular cancer.
When's the best time to check?
If you're male and over the age of 15, it's a good idea to check your testicles every month so you can establish what's 'normal' for you.
The best time to do this is after a warm bath or shower, when the scrotal skin is relaxed.
How do I examine my testicles?
After a bath or shower, hold your scrotum in the palm of your hand, and gently roll each testicle between your fingers and thumb.
What should I be looking for?
While it's important to know that most men's testicles can be slightly different in size, there are a few early signs you should look out for when conducting a self exam.
Typically, the testicles should feel smooth, without any lumps or bumps, and firm but not hard.
You may feel a soft tube at the back of each testicle, which is called the epididymis.
It is recommended that you see your doctor if you have –
an unusual lump or swelling 
a sharp pain in the testicle or scrotum
a heavy scrotum
an increase in the firmness or feel 
an unusual difference between one testicle and the other
If you do find something unusual, it's important to get it checked out by your doctor as this will give you the best chance of early diagnosis in the event of testicular cancer.
Health news in pictures

Show all 40
Can there be other reasons for lumps and swelling in the testicles?
Yes, there are several other causes of testicular lumps and swellings but an estimated four in 100 are due to testicular cancer, so you should always see your GP if you notice any changes.
Other causes can include:
varicocele – caused by enlarged veins in the testicles (may look like a bag of worms) 
hydrocele – a swelling caused by fluid around the testicle 
epididymal cyst – a lump caused by a collection of fluid in the epididymis 
testicular torsion – a sudden painful swelling that occurs when a testicle becomes twisted (this is a medical emergency and requires surgery as soon as possible) 
epididymitis – a chlamydia infection in the epididymis can cause inflammation, swelling and tenderness inside the scrotum (ball sack); a few men will notice that the whole of the scrotum is red and tender (this is called epididymo-orchitis)
Support free-thinking journalism and attend Independent events
For more information on testicular cancer, visit the NHS, Movember or Macmillan Cancer Support.
Register for free to continue reading
Registration is a free and easy way to support our truly independent journalism
By registering, you will also enjoy limited access to Premium articles, exclusive newsletters, commenting, and virtual events with our leading journalists
Already have an account? sign in
Join our new commenting forum
Join thought-provoking conversations, follow other Independent readers and see their replies