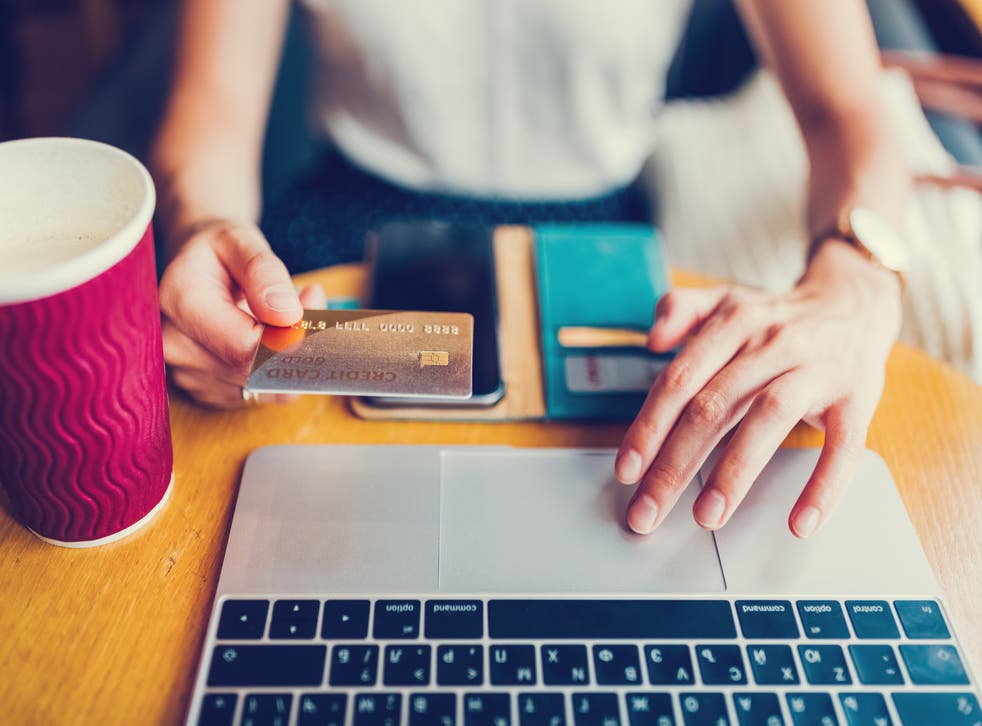 More than 40% of people with mental health problems have let someone use their bank cards
43 per cent of people living with mental health problems have let someone use their credit or debit card
Katie O'Malley
Tuesday 16 July 2019 12:52 Comments
More than two fifths of people with mental health problems have let someone else use their bank cards, leaving them vulnerable to financial abuse, new research suggests.
A survey carried out by the Money and Mental Health Policy Institute found that people with mental health issues were found to be at risk of abuse because existing tools for sharing financial decision-making are "unfit for purpose".
Researchers from the charity – which was set up by money saving expert Martin Lewis OBE in 2016 – conducted an online survey of 2,093 people over the age of 18 across the UK.
The participants were asked a series of questions regarding their experiences of mental health, getting help from family or friends to manage money, and using legal, formal, and informal party access tools.
The research shows that over two fifths (43 per cent) of people with mental health problems have let someone else use their credit or debit card, and one in five (19 per cent) do so on a weekly basis.
Sow Ay illustrations on mental health

Show all 18
Meanwhile, one in five (20 per cent) have let someone log into their online banking, with 15 per cent similarly doing so each week.
Another survey of 111 carers found that six in 10 (60 per cent) said the way they support a loved one with money management puts them both at risk of legal difficulties and fraud.
In a third survey by the charity of 254 people with mental health problems who have received help with their finances, less than a quarter (24 per cent) said they have safe ways to give someone else access to their accounts.
Just three per cent were found to have used a Power of Attorney (PoA) and only one in three (32 per cent) would consider doing so.
A lasting PoA is a legal document set up by a person with mental capacity which allows them to appoint someone to help them make decisions, or make decisions on their behalf about their property and financial affairs.
However, the charity says that the existing PoA fails to reflect fluctuating mental health capacities, be it short-term memory problems or reduced concentration, and is difficult to use in practice.
As a result of its findings, the charity is calling for the next prime minister to include reforms to the PoA system and give people and their carers a clearer variety of options for supported decision-making that don't involve giving away full financial autonomy.
Helen Undy, chief executive of the Money and Mental Health Policy Institute, said: "When you're struggling with your mental health, getting help from family and friends to manage money can make the difference between staying on top of your finances or falling into serious debt."
Support free-thinking journalism and attend Independent events
"Faced with a system that doesn't meet their needs, people are relying on risky workarounds to access this support, like sharing PINs and passwords, which expose them to fraud and abuse.
"The new Prime Minister has an opportunity to improve the lives of millions of carers in the UK, and the 11 million people living with mental health problems, by fixing this broken system."
The charity is also calling for companies to give people other tools to share financial decision-making — including options such as "carers cards" or third party notifications on spending and bank balances — to help them gain support when they need it while maintaining their autonomy.
Register for free to continue reading
Registration is a free and easy way to support our truly independent journalism
By registering, you will also enjoy limited access to Premium articles, exclusive newsletters, commenting, and virtual events with our leading journalists
Already have an account? sign in
Register for free to continue reading
Registration is a free and easy way to support our truly independent journalism
By registering, you will also enjoy limited access to Premium articles, exclusive newsletters, commenting, and virtual events with our leading journalists
Already have an account? sign in
Join our new commenting forum
Join thought-provoking conversations, follow other Independent readers and see their replies