New drug can relieve migraine pain in under two hours
More than six million people in the UK suffer with migraines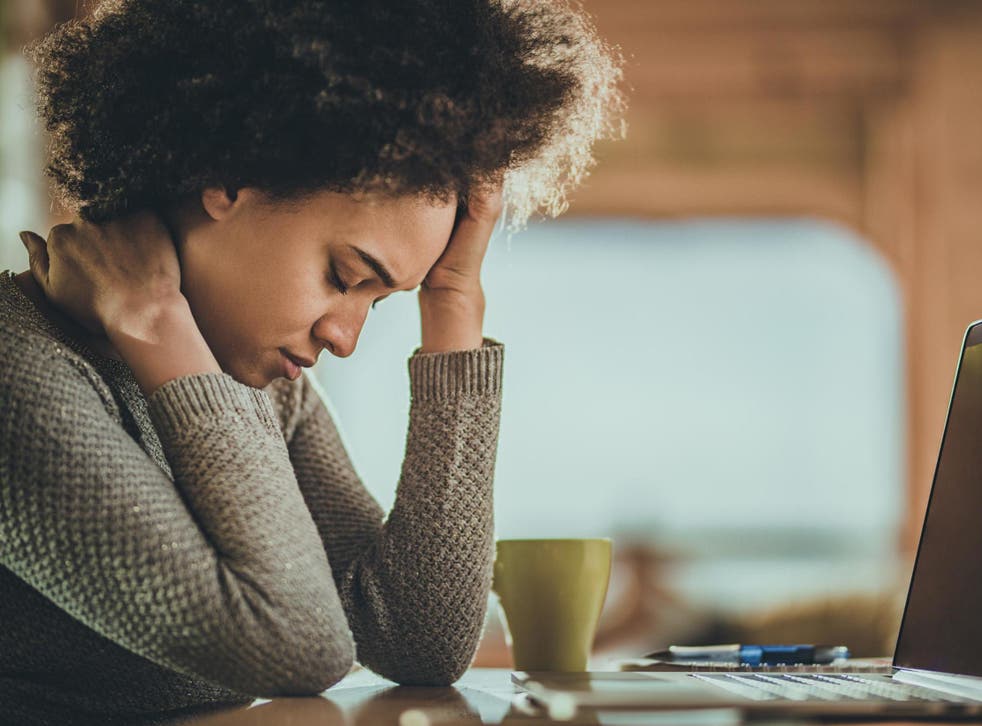 A new drug offers "significantly greater" results for migraine sufferers with many experiencing no pain or nausea after just two hours, according to a new study.
For the estimated six million people in the UK who suffer migraine attacks, the new drug being trialed in the US offers hope for treatment – particularly for those who cannot take existing medication because of a heart attack or stroke risk.
The most common medication for migraines are triptans, which work by narrowing the blood vessels in the brain. But this process is not deemed safe for those with pre-existing cardiac problems.
The new medication, Ubrogepant, is an oral pill that instead works by blocking a protein called GCRP (calcitonin gene-related peptide) in the nervous system, which is involved in pain signalling, blunting any discomfort.
In a trial conducted by the Montefiore Headache Centre in New York, Ubrogepant was given to a sample group of 1,686 migraine sufferers in differing doses: some were given 25mg, others 50mg and the rest, a placebo pill. ​
16 male celebrities who have spoken about mental health

Show all 16
In those who were given 25mg, 20 per cent felt pain free after two hours and 34 per cent said they no longer felt sensitive to light or noise, or felt sick – the most common side effects of a migraine.
In the higher dose group, 22 per cent felt totally pain free within 120 minutes and nearly 40 per cent had been alleviated of other symptoms as well.
This is in comparison to only 14 per cent of the placebo group who felt better in two hours.
Although these findings mean Ubrogepant is not as effective as many triptans (which cause 40 per cent to be pain free and 75 per cent to have no side effects) they are useful because they get around the problems for those with heart conditions.
Triptans can also cause side effects like dizziness and drowsiness, even for those without heart conditions.
Ubrogepant is pending approval by the US Food and Drug Administration and manufacturer Allergan says they have plans to get licensed in Europe and Asia as well.
The possibility of having Ubrogepant funded on the NHS across the UK doesn't look likely as GCRP-inhibiting drugs that already exist (known as Amiovig) have only ever been funded in Scotland, not England and Wales.
Migraines affect around 1 in every 5 women and around 1 in every 15 men. They usually begin in early adulthood and can be as frequent as several times a week, although others only have them occasionally. It is possible for years to pass between them.
The NHS says the exact cause of migraines is unknown although they're thought to be the result of temporary changes in the chemicals, nerves and blood vessels in the brain.
Around half of all people who experience migraines also have a close relative with the condition, suggesting that genes may play a role.
Some people find migraine attacks are associated with certain triggers including the menstrual cycle, stress, tiredness and certain food or drinks.
Register for free to continue reading
Registration is a free and easy way to support our truly independent journalism
By registering, you will also enjoy limited access to Premium articles, exclusive newsletters, commenting, and virtual events with our leading journalists
Already have an account? sign in
Register for free to continue reading
Registration is a free and easy way to support our truly independent journalism
By registering, you will also enjoy limited access to Premium articles, exclusive newsletters, commenting, and virtual events with our leading journalists
Already have an account? sign in
Join our new commenting forum
Join thought-provoking conversations, follow other Independent readers and see their replies