Made in Chelsea's Millie MacKintosh and Hugo Taylor reveal baby daughter's name: 'We've been on cloud nine'
Couple's first child was born via caesarean on 1 May 2020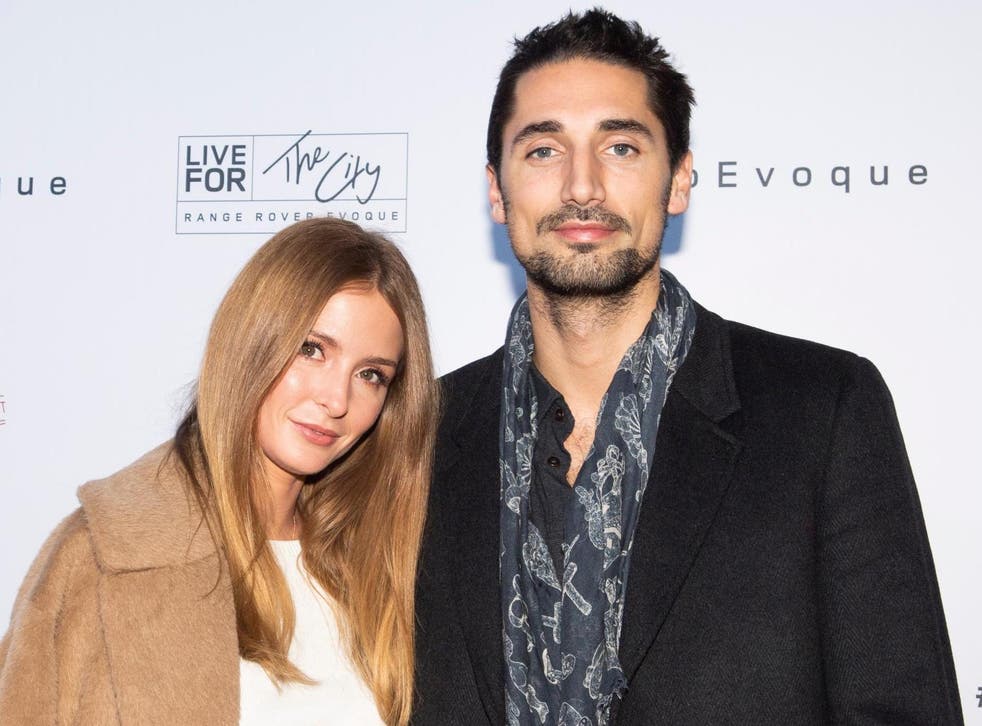 Millie Mackintosh has revealed the name of her baby daughter, five weeks after giving birth to her first child with husband Hugo Taylor.
The former Made in Chelsea star revealed that she settled on the name Sienna Grace "months" before her due date and that the couple had been "on cloud nine" since the baby's arrival.
"We've been on cloud nine; it's gone so quickly," Mackintosh told Hello! Magazine. "We've been in our little love bubble at home, cherishing those newborn moments, whether that's her sleeping on me or just lapping up all the cuteness."
Mackintosh also revealed that Sienna was born via caesarean, which was planned after the couple found out at 28 weeks that she was in the breach position.
The reality star added that she felt "really calm" at the prospect of the birth and "felt lucky" to have Taylor by her side.
Sienna was born on 1 May amid the coronavirus pandemic, which has caused many hospitals in the UK to allow only one birthing partner.
"I felt really lucky to have him there holding my hand for that special moment. It was incredible," Mackintosh said, before adding that the couple were "supported by such incredible nurses, doctors and midwives throughout the whole process".
Mackintosh also described the first moment she saw her newborn daughter, explaining: "I cried. I remember thinking, 'Oh my God, this is really real'.
"Even though you've been carrying a baby for nine months, you still can't quite believe it until you meet her," she said. "I definitely felt a surge of love in that moment."
Last month, the 30-year-old shared a first glimpse at Sienna on Instagram with a black-and-white photograph of the family of three.
In the picture, Mackintosh held her daughter with her face away from the camera, while 33-year-old Taylor held Sienna's hand.
In the caption, Mackintosh expressed that the past four weeks have been "the best" time.
"The first four weeks of your life have been the best four weeks of mine," she wrote.
"Thank you for making me a Mummy darling girl."
Register for free to continue reading
Registration is a free and easy way to support our truly independent journalism
By registering, you will also enjoy limited access to Premium articles, exclusive newsletters, commenting, and virtual events with our leading journalists
Already have an account? sign in
Register for free to continue reading
Registration is a free and easy way to support our truly independent journalism
By registering, you will also enjoy limited access to Premium articles, exclusive newsletters, commenting, and virtual events with our leading journalists
Already have an account? sign in
Join our new commenting forum
Join thought-provoking conversations, follow other Independent readers and see their replies