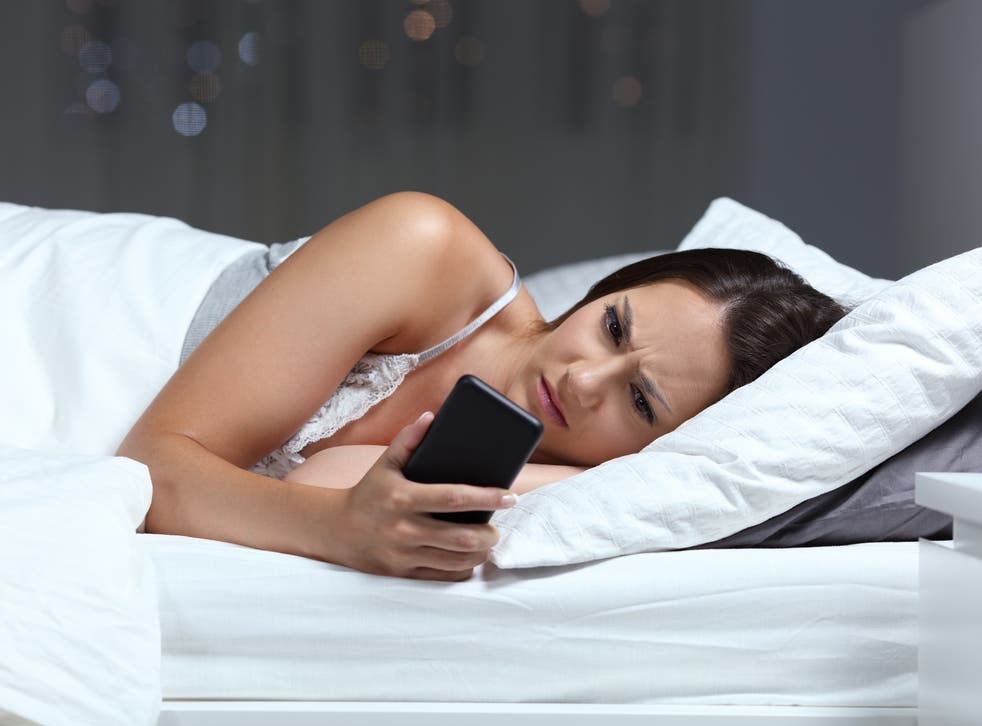 Almost half of young people suffering from 'technoference' as mobile phones affect sleep and productivity
Midday slump? Blame your phone
Sabrina Barr
Tuesday 26 March 2019 10:33 Comments
Almost half of young people aged between 18 to 24 have reported feeling less productive and more tired because of their mobile phones, new research has found.
An increased number of people are experiencing what scientists describe as "technoference", which is when mobile phone use causes interruptions during everyday life.
Researchers from Queensland University of Technology (QUT) conducted a study to determine whether "problematic use of mobile phones" is worsening in Australia.
According to their findings, published in the scientific journal Frontiers, 24 per cent of women and 15 per cent of men could be categorised as "problematic mobile phone users".
They also found that 40.9 per cent of 18 to 24 year olds and 23.5 per cent of 25 to 29 year olds are suffering from "technoference".
Gadget and tech news: In pictures

Show all 25
Dr Oscar Oviedo-Trespalacios, from QUT's Centre of Accident Research and Road Safety, explains that "technoference" refers to "everyday intrusions and interruptions that people experience due to mobile phones and their usage".
The team assessed 709 mobile phone users across the country, aged between 18 to 83.
The participants filled out a survey, during which they were asked questions concerning whether they blame their phones for losing sleep, becoming less productive, driving unsafely and experiencing physical pain.
The survey, which was conducted in 2018, replicated questions from a similar survey from 2005.
The team found that one in five women ​and one in eight men say that they now lose sleep due to the time they spend on their mobile phones.
This number had increased by 17.2 per cent for women and 8.6 per cent for men over the course of 13 years.
In terms of productivity, 12.6 per cent of the male participants and 14 per cent of the female participants noted a decline in their productivity levels due to the time they spend on their phones.
"Self-reports relating to loss of sleep and productivity showed that these negative outcomes had significantly increased during the last 13 years," says Dr Oscar Oviedo-Trespalacios.
Support free-thinking journalism and attend Independent events
"This finding suggests that mobile phones are potentially increasingly affecting aspects of daytime functioning due to lack of sleep and increasing dereliction of responsibilities."
A recent study conducted by the Universities of Oxford and Warwick found that use of mobile devices does not reduce the amount of time families spend at home together.
According to the research, published in the Journal of Marriage and Family, children are spending more time at home with their parents than they were in 2000.
Register for free to continue reading
Registration is a free and easy way to support our truly independent journalism
By registering, you will also enjoy limited access to Premium articles, exclusive newsletters, commenting, and virtual events with our leading journalists
Already have an account? sign in
Join our new commenting forum
Join thought-provoking conversations, follow other Independent readers and see their replies