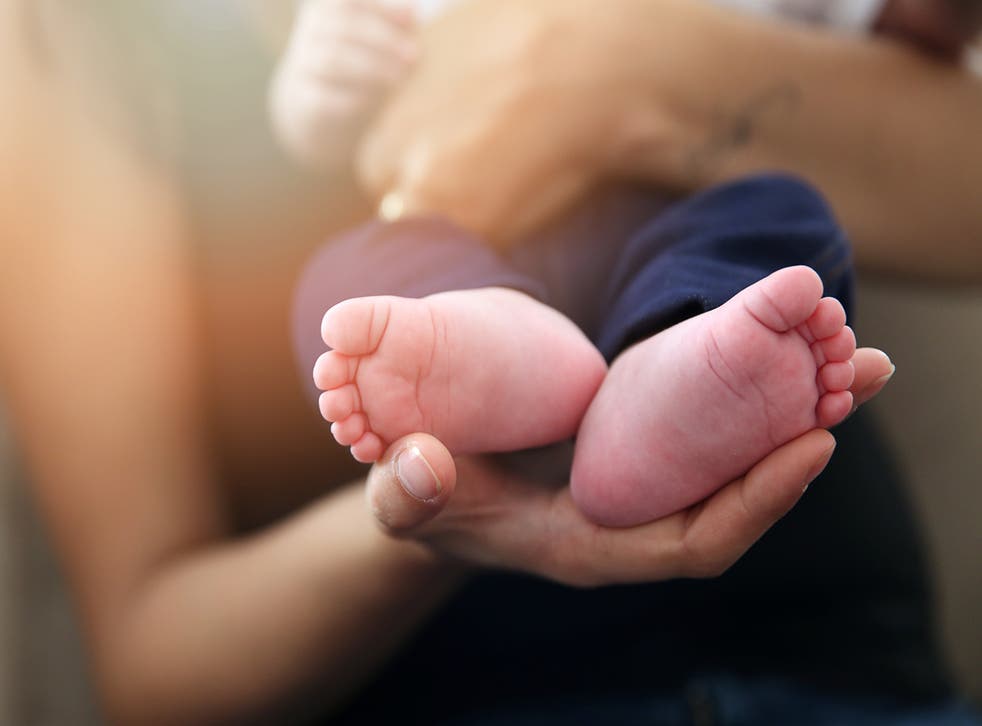 Mother shares touching moment she found out newborn has Down syndrome
'We don't see her diagnosis or her label… We see Amadeus Reign Rojas'
*Graphic birth photography below*
When Amber Rojas became pregnant for the fourth time, she knew that something felt different this time around.
Her husband, Fernando, believed that she felt differently simply because the couple had decided to wait until the birth to find out the sex of the baby.
However, when Amadeus was born in February this year, Amber's intuition proved entirely correct as she instantly realised that her baby girl had Down syndrome.
Amber and Fernando have four other children: their first child, who was conceived while Amber was on birth control, a set of twins and a fourth baby born six years later.
The couple, who live in Texas, decided to wait before revealing the sex of their newest arrival.
"Since this was my fourth and LAST pregnancy and fifth baby and I've literally laboured every way possible, I wanted to leave something to surprise," Amber told CafeMom.
"Something different to look forward to, especially because we really were not planning to have any more."
Even though there were no signs during the pregnancy that indicated that the latest addition to their family would be any different to their four other children, Amber always had a hunch.
"I really thought it was a boy but I also knew that something else was different!" she said.
"I didn't know why or what but I always told my husband this baby was going to be different.
"My pregnancy wasn't different but I knew something was."
Five minutes after entering the pool of water to give birth to her baby, Amadeus came into the world.
Amber instantly knew that her suspicions had been well-founded.
"Next thing I know my sweet baby is in my arms and sooo many emotions, and as soon as I look down I saw it," she said.
"I saw it in my baby's face. I thought to myself… my baby has Down syndrome."
The family were elated that they had a new baby girl, with the four other children immediately besotted with their sibling.
They were informed by the midwife that Amadeus did indeed show "a few Down syndrome markers".
"In that moment I was like I knew it!" she said.
"I knew something was different when I was pregnant and then immediately became a worker bee.
"I wanted to know everything they knew about babies with Down syndrome so I could best care for my daughter Amadeus.
"We didn't care that she had Down syndrome because we were all obsessed with her and all of her chromosomes!"
Ami, as she is fondly known by her family, had to spend the next five days in hospital due to a congenital heart defect.
Amber and Fernando want to learn as much as they can about Down syndrome so that they can provide as much love and support for their daughter as possible.
"We are learning together about a whole community that we never knew anything about!" Amber said.
"But at the end of the day she IS our baby and we are her FAMILY! To us she is perfect!
"We don't see her diagnosis or her label… We see Amadeus Reign Rojas."
Join our new commenting forum
Join thought-provoking conversations, follow other Independent readers and see their replies