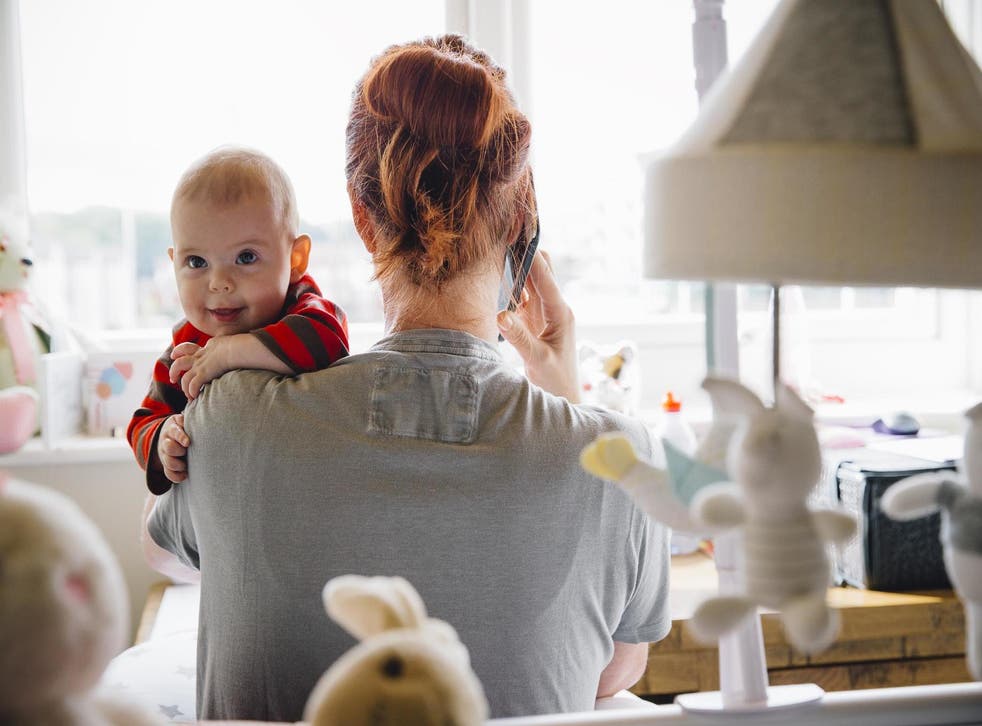 Exhausted mother makes time-lapse video to document busy 12-hour-day
The mum-of-one wanted to prove her husband wrong
A frazzled mother set out to prove her husband wrong after he claimed she "did nothing all day" by filming a time lapse video of her day to show how busy she really is.
Gemma Chalmers decided to make the clip after her partner, John Jones, teased that she should "enjoy her day off" as he left home to go to work.
The 35-year-old mother-of-one set out to prove just how manic her day would actually be, explaining that a day of work would feel more like a day off in a Facebook post which has since gone viral.
"All weekend my lovely partner has been moaning that I do nothing all day, so I thought I'd show him a full day," she wrote in the post.
The eight-minute-long clip offers a quick insight into Chalmers' 12-hour-day, which begins with her getting her two-year-old son, Kayle, ready to leave for playgroup, cleaning various rooms in the house and putting clothes away.
After collecting her son and putting him down for a nap, the busy mother proceeds to tackle the laundry before making lunch and driving her toddler to speech therapy.
Then it was time to prepare for her job as an at-home nail technician.
Once her client had left, Chalmers prepared dinner before reading Kayle a bedtime story and putting him to sleep.
However, the frantic video doesn't even reflect the full extent of Chalmers' busy life.
"Before I even started this video I had two smashed glasses to clean up as the little man thought it [sic] be funny to throw then off the kitchen unit," she revealed.
"I emptied the dishwasher, gave the little man breakfast, managed to get a quick shower (with the little man coming and checking on me throughout) changed his bum and got dressed myself."
When her partner asks what she's done all day, Chalmers said that she will now respond by explaining how consuming her role as a mother actually is.
"Iv [sic] been a mummy all day," she writes.
"Also a cleaner, a driver, a cook, a storyteller, a nurse, a playmate, a toddler wrestling coach, a teacher, an art director, a potty trainer, a champion tickler, a wardrobe stylist, a personal dresser, a laundry operator, a personal shopper, and many more."
The video has generated a flurry of supportive comments from fellow mothers.
"Men! They don't appreciate that when they go to work they get their breaks to eat in peace and quiet, Steven goes to the gym at a lunchtime while I'm sweeping the floor and dealing with tantrums !" wrote one Facebook user.
"Brilliant! I'm more exhausted on my 'day off' than I am when I'm at work!" added another.
Join our new commenting forum
Join thought-provoking conversations, follow other Independent readers and see their replies