'My face is old but my heart is young': World's oldest gymnast still has moves at 91
Johanna Quaas might be 91, but her age isn't holding her back from being an elite athlete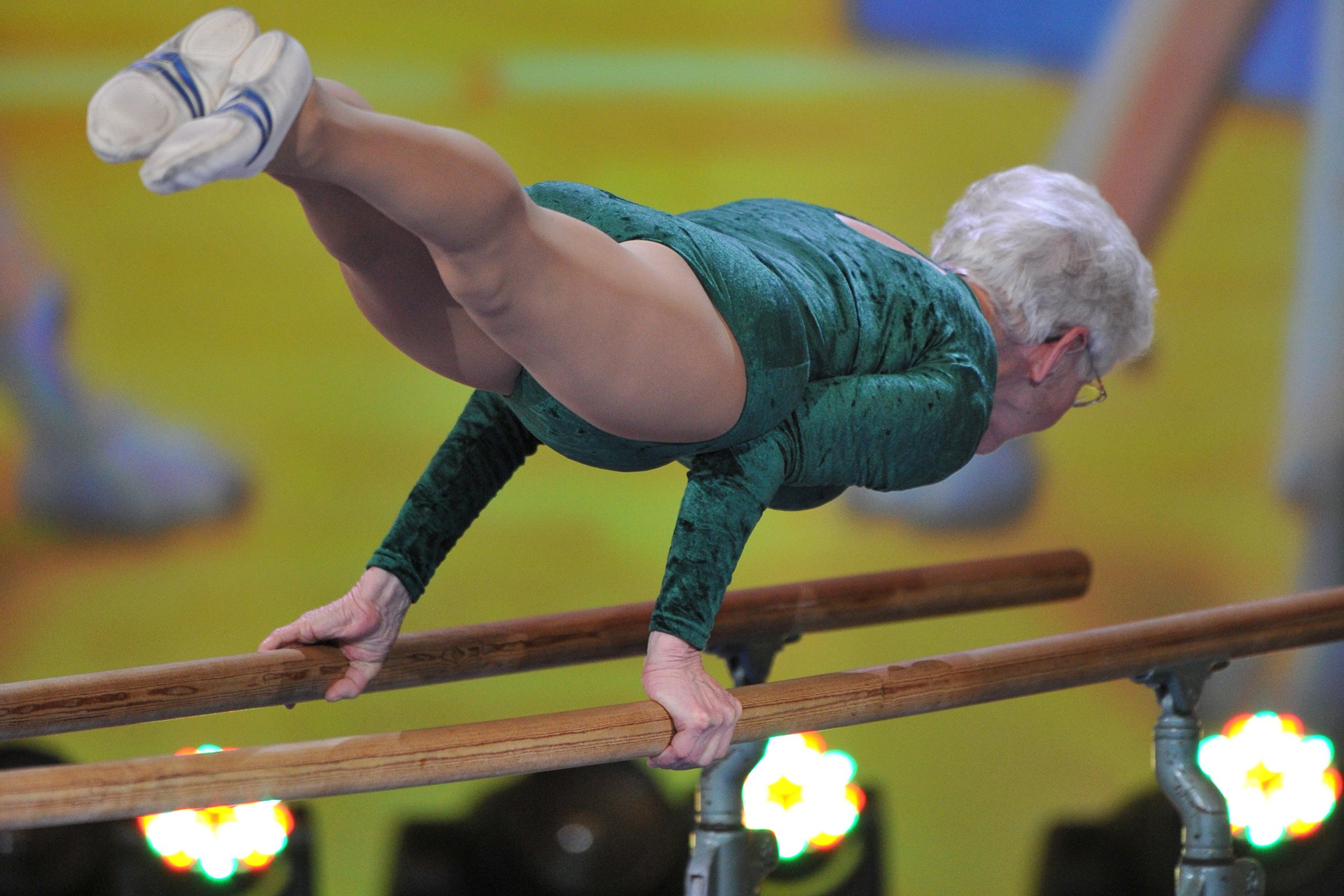 From the neck up, Johanna Quaas looks like the typical great-grandmother with her poof of short, white hair and oval glasses. But from the neck down, this 91-year-old is an elite athlete.
Clad always, it seems, in her signature green, crushed velvet leotard, Quaas performs tricks on the parallel bars that might vex athletes half her age.
For instance, how many in-shape 45-year-olds have the dexterity, strength and flexibility to lower themselves from a headstand position parallel to the ground then hold their entire body's weight up using just their arms?
Yet that's exactly what Quaas did (and more!) at this month's International German Gymnastics Festival in Berlin.
"If you are fit, it is easier to master life," said Quaas (via the Straits Times), who was born in 1925 in Saxony, Germany, when the country was still known as the Weimar Republic.
Quaas, who holds the Guinness World Record for "oldest gymnast," began practising her sport when she was 9 but later switched to handball after World War II when then-East Germany discouraged individual sports and promoted team sports instead. No surprise, perhaps, Quaas succeeded at handball, too, winning the Eastern German championship in 1954.
Gymnastics remained near and dear to her heart, however, and she returned to the sport by becoming an instructor after getting married and raising three children.
Quaas would begin competing again when she turned 56, according to the Guinness World Records, which first certified her as the oldest gymnast in 2012 when she was a mere 86 year old. At the time, Quaas said she hoped to still be competing when she was 90. Today, it appears she plans to keep competing until she can't, which may be a while because she says it's precisely her competing that keeps her young.
"I do gymnastics to avoid being susceptible to falls and that is a good preventive tool," Quaas told the Straits Times, noting she also keeps young by taking naps and eating a mostly plant-based diet.
"My face is old but my heart is young," she continued. "Maybe the day I stop doing gymnastics is the day I die."
© Washington Post
Join our commenting forum
Join thought-provoking conversations, follow other Independent readers and see their replies