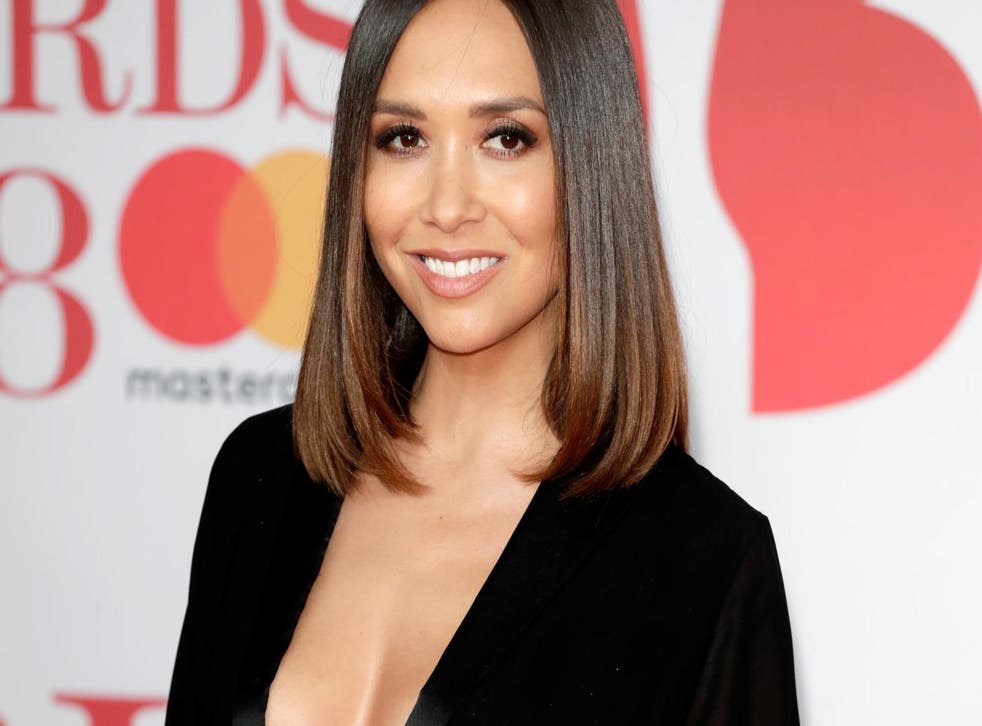 Myleene Klass reveals she's banned scales at home: 'I want my daughters' worth to come from their brains'
'The numbers on the scales are insignificant'
Myleene Klass has revealed she has banned scales in her house in a bid to deter her young daughters from obsessing over their weights.
The singer and TV presenter revealed that her decision came from a preference for her children to find value in their intellectual capabilities rather than their appearances.
Speaking to Metro online, Klass explained she is always incredibly cautious when it comes to the language she uses with her daughters, Hero and Ava.
"I don't want them to think their worth comes down to numbers," she said.
"It's their brains, it's the words they speak and the thoughts they think. They are a person, they are complete. The numbers on the scales are insignificant. [sic]"
That's not to say Klass is against her children having a healthy relationship with fitness - she recently launched a home workout programme herself - she simply wants them to feel confident in their own skin without the added pressures of the anxieties that weighing yourself can provoke.
She added that she doesn't want her daughters to think they can "eat whatever they want and weigh whatever they want because it doesn't make you happy."
Klass continued to praise the benefits of working out and maintaining a healthy diet while avoiding fads.
Her comments come after one mother faced severe backlash online after revealing she weighs her six-year-old daughter every day.
Nadia Udin spoke about her decision on ITV's This Morning, confessing she was afraid her daughter would experience bullying if she gained weight and therefore wanted to take the matter into her own hands.
"Why not take control and do something about it and be in control of her?" she said on the show.
Mum reveals she weighs her six-year-old daughter every day
However, a psychologist and eating disorder specialist who appeared alongside Udin on the segment argued that her methods may lead her daughter to develop an unhealthy relationship with food later on in life.
She added that young children often gain weight before experiencing a growth spurt, arguing that Udin's approach could be severely damaging to her child's self-esteem.
Social media users agreed, with some describing Udin's methods as an example of "helicopter parenting".
Join our new commenting forum
Join thought-provoking conversations, follow other Independent readers and see their replies