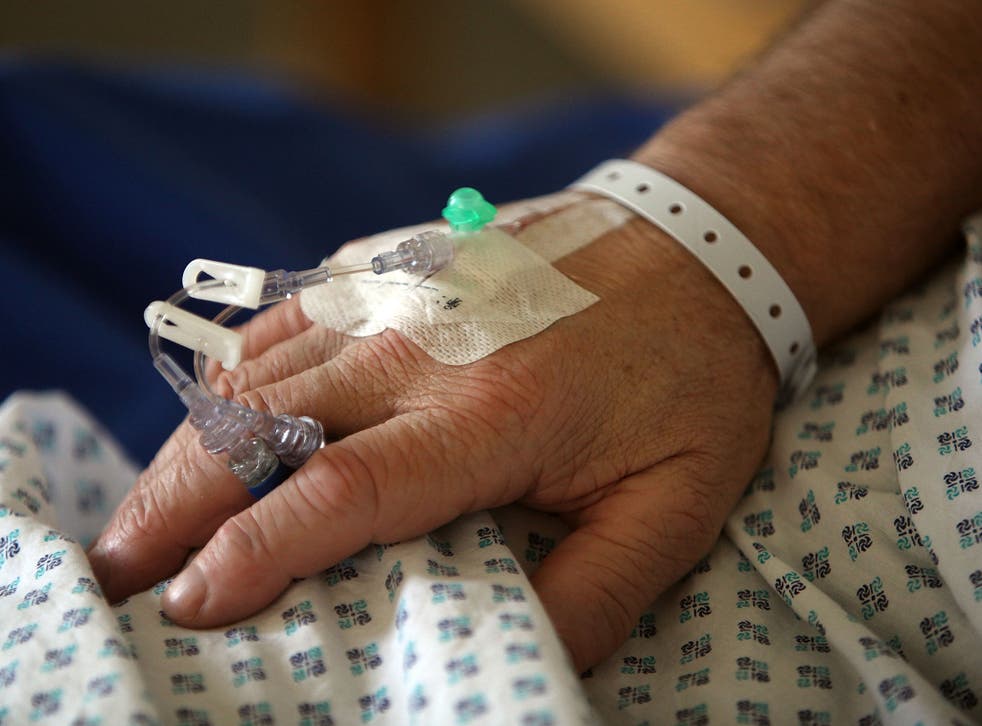 NHS patients 'ignored and sidelined', says report
Patients feel "ignored and sidelined" by the NHS and too many vulnerable people experience unacceptable standards of care within the health system, according to a report commissioned by the Patients Association.
The report, called "Why our NHS should listen and be human", lambasted the lack of compassion and information many patients experienced when dealing with health professionals.
Katherine Murphy, chief executive of the Patients Association, said: "Too often patients and their families are treated without compassion, are uninformed about treatment and next steps and feel ignored and side-lined when they raise concerns or complaints.
"The NHS is failing many of the most vulnerable members of society and patients and the public have told us about inconsistencies in the provision of care, poor standards of care and compassion, and a lack of openness and transparency in communication between healthcare staff, patients and their families," she added.
The report found that patients were scared to report problems because of "fear of recriminations," despite the fact that the majority of people who raise concerns are motivated by a desire to improve conditions for other patients, not to get staff in trouble.
The increasing strain on NHS resources

Show all 4
It is especially important for patients to be kept informed about how their treatment will progress, but many felt that they were either left in the dark or not listened to.
Numerous patient case studies highlighted the poor care and lack of compassion received at hospitals or GP surgeries.
One patient, who complained that when giving blood the nurse was rough and another member of staff entered the room when she was half dressed, was told: "Well, you can leave the practice if you are not happy."
Another patient bemoaned the under-staffing of wards and recalled how nurses seemed more interested in finishing their personal conversations than attending to patients who had called for assistance.
Jane Cummings, chief nursing officer for England, said: "We have said it before and we'll say it again - care without compassion and dignity has absolutely no place in our NHS.
"This is why we have been driving compassionate values into every corner of the NHS. We have brought a new and relentless focus on safety and we are working to encourage greater candour across the service."
A Department of Health spokesperson told The Independent: "The scandals of MidStaffs and Winterbourne View have highlighted the need for better transparency, patient voice and a focus on compassionate care - especially for our most vulnerable patients.
"That's why ministers have introduced complaints handling as a crucial element of tougher hospital inspections. More than 7,800 more nurses have been recruited to our wards since May 2010 and staff within the NHS are also doing more than ever to provide safe and compassionate care.
"But more needs to be done - including to support whistle-blowers who identify bad practice - which is why we asked Sir Robert Francis to carry out an independent report which we are now considering the recommendations of - on how we can make this happen."
Join our new commenting forum
Join thought-provoking conversations, follow other Independent readers and see their replies