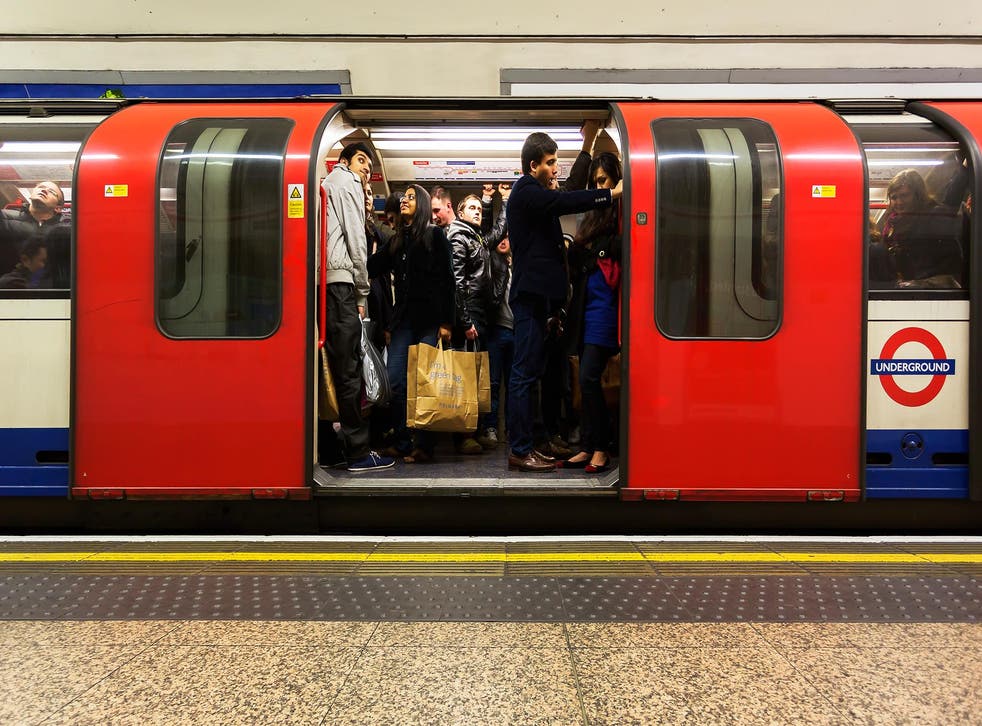 Nine antibiotic-resistant superbugs found on London's travel network, says study
The Victoria line was found to be the dirtiest on the tube network, according to the study
Olivia Blair Comments
Nine of the world's most threatening superbugs have been found during a swab test on the London transport system, according to a new study.
The research, commissioned by taxi insurance company Staveley Head and carried out by the biology department at London Metropolitan University, found that in total 121 bacteria and mould was discovered on the network with nine of them being the antibiotic-resistant bacteria that the World Health Organisation issued a warning about earlier this year.
After conducting 80 swabs across the capital from hand rails, seats, doors and walls, the researchers found different antibiotic-resistant super bugs including E. coli on the tube, in London taxi cabs and on buses. Other superbugs including ones that can cause chest, blood and urine infections were also found on the network.
The London Underground was found to be the dirtiest form of transport with the Victoria line being the dirtiest and home to 22 variants of bacteria. One of the worst strains was Klebsiella Pneumoniae which is resistant to the common antibiotic amoxicillin. The bacteria doesn't usually affect healthy people but can cause problems if transmitted between sick patients so proper hygiene is encouraged.
Health news in pictures

Show all 40
Taxis in the UK capital were, on the whole, cleaner than the tube lines, but on average 14 bacterium were still found in each private hire taxi. Disturbingly, traces of faeces and salmonella were also detected.
Buses hold the least amount of bacteria according to the deadline but the most mould.
Dr Paul Matewele, a senior lecturer in microbiology at London Met, said that "not only did we find some of the world's most dangerous superbugs, but other forms of mould and bacteria that can be harmful to human health were discovered".
He noted that staphylococcus aureus – which can be the root bacteria for critical illnesses including pneumonia and toxic shock syndrome – was "a popular bacterium found upon all forms of transport".
"Bacteria from rodents like rats and mice were also found upon tube lines, along with traces of faecal bacteria and bacteria from sewage," he added. "These can cause water infections or skin infections like abscesses if you come into contact with them."
In response, Jill Collis, director of health, safety and environment for Transport for London told The Independent: "The tube is an extremely safe environment and our trains and stations are professionally cleaned throughout the day and night.
"There is no cause for customers to worry about bacteria on the Tube or do anything different in terms of hygiene that they would in other public places."
Register for free to continue reading
Registration is a free and easy way to support our truly independent journalism
By registering, you will also enjoy limited access to Premium articles, exclusive newsletters, commenting, and virtual events with our leading journalists
Already have an account? sign in
Join our new commenting forum
Join thought-provoking conversations, follow other Independent readers and see their replies