Oprah Winfrey opens up about 'very serious' battle she had with pneumonia
'It's nothing to play with'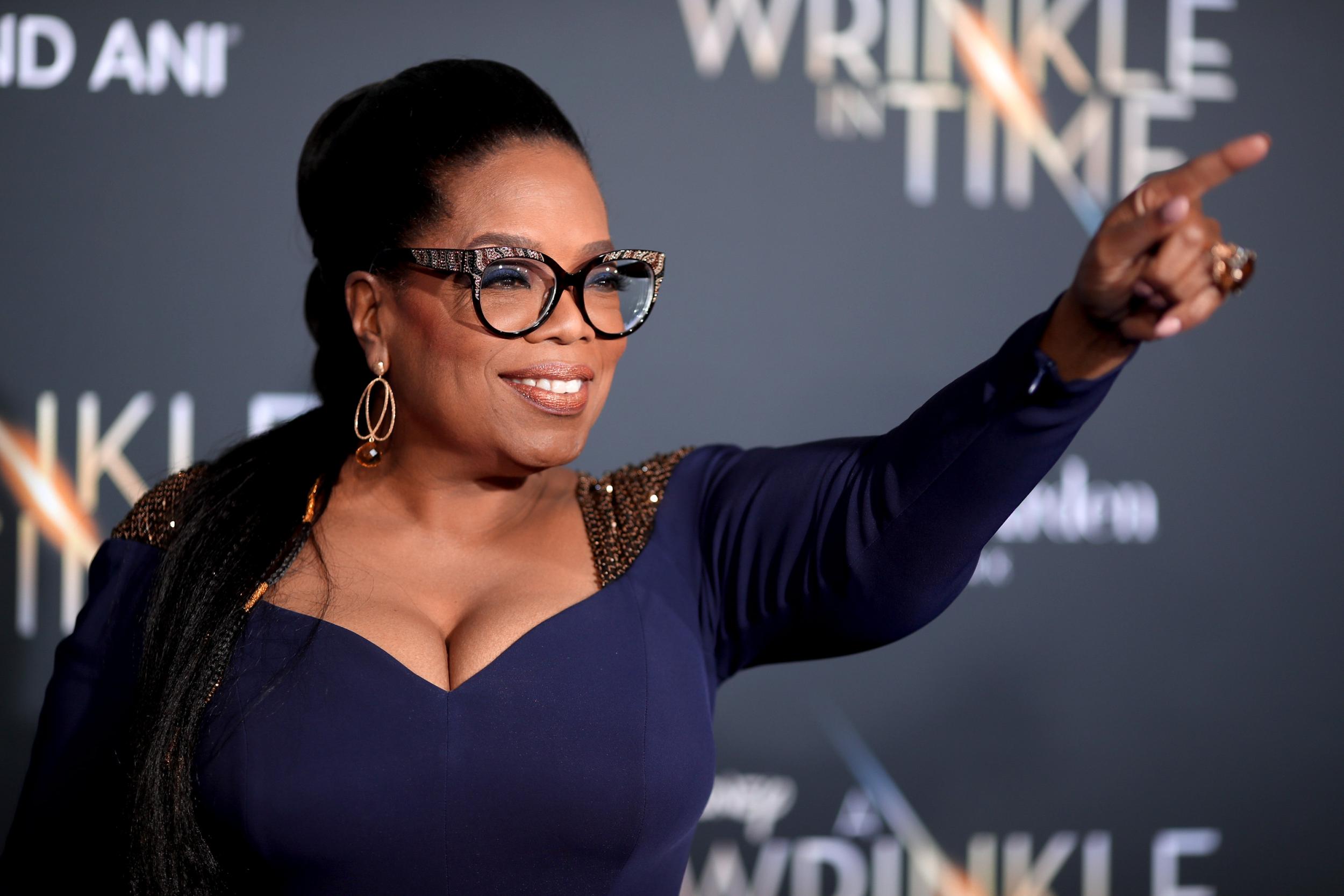 Oprah Winfrey has revealed she was forced to cancel all work after being diagnosed with a "very serious" case of pneumonia.
On Monday, the chat show host opened up on her recent illness during an appearance on The Ellen DeGeneres Show.
The 65-year-old explained that she thought she was suffering from a common cold following a trip overseas. However, after being admitted to the emergency room, doctors confirmed it was something far more concerning.
"Pneumonia is nothing to play with, y'all," Winfrey told the audience.
"It is very serious. I was on antibiotics for a week and the antibiotics weren't working. And then I go back for another CT scan and they go, 'It's actually worse. You should see a lung specialist.''
Wellness, health and wellbeing tips
Show all 6
Winfrey went on to explain how she was experiencing "a little rattling" in her chest when the lung specialist confirmed what she had feared.
"He puts his stethoscope here and I see the 'Oh, s***' face. It is like, 'Oh my God, something's wrong with you.' And I can see it. He didn't hide it," Winfrey said.
The author added that while she typically continues to work when she's unwell, the doctor told her she "must cancel everything" and abstain from flying for a month.
"He called me every day to make sure I was using the inhaler and taking the right antibiotics," Winfrey said of the concerned specialist.
"He thanked me three times for getting better and said, 'Can I have a hug?' And I could tell he was like, 'Not on my watch is this going to happen.'"
Winfrey told DeGeneres that she was given a clear bill of health the day before her interview before instructing the crowd to take care of themselves.
"Don't play with it. Get your flu shots and get your pneumonia shots. It's nothing to play with," Winfrey concluded.
"It takes people out. But I'm telling you, it changed the way I look at wellness."
Earlier this year, Whoopi Goldberg revealed that she nearly died after being diagnosed with pneumonia.
The Ghost actor was diagnosed with the illness in February and contracted sepsis while undergoing treatment.
Her doctor, Martin Greenberg, said in May: "She had a chance of dying of 30 per cent, 1 in 3."
Goldberg said she hoped her experience would act as a cautionary tale for people.
"You have to take the time to take care of yourself," the 63-year-old told People Magazine.
"'I'm lucky to be alive. I'm happy to be alive. I'm grateful to be alive."
According to the NHS, pneumonia is the inflammation of the tissue in one or both lungs and is normally caused by a bacterial infection.
Support free-thinking journalism and attend Independent events
Common symptoms include a cough, difficulty breathing, rapid heartbeat, high temperature and loss of appetite.
The NHS adds that while mild pneumonia can be treated with antibiotics, drinking fluids and rest, serious cases can lead to septicaemia, pleurisy and lung abscesses.
Join our commenting forum
Join thought-provoking conversations, follow other Independent readers and see their replies