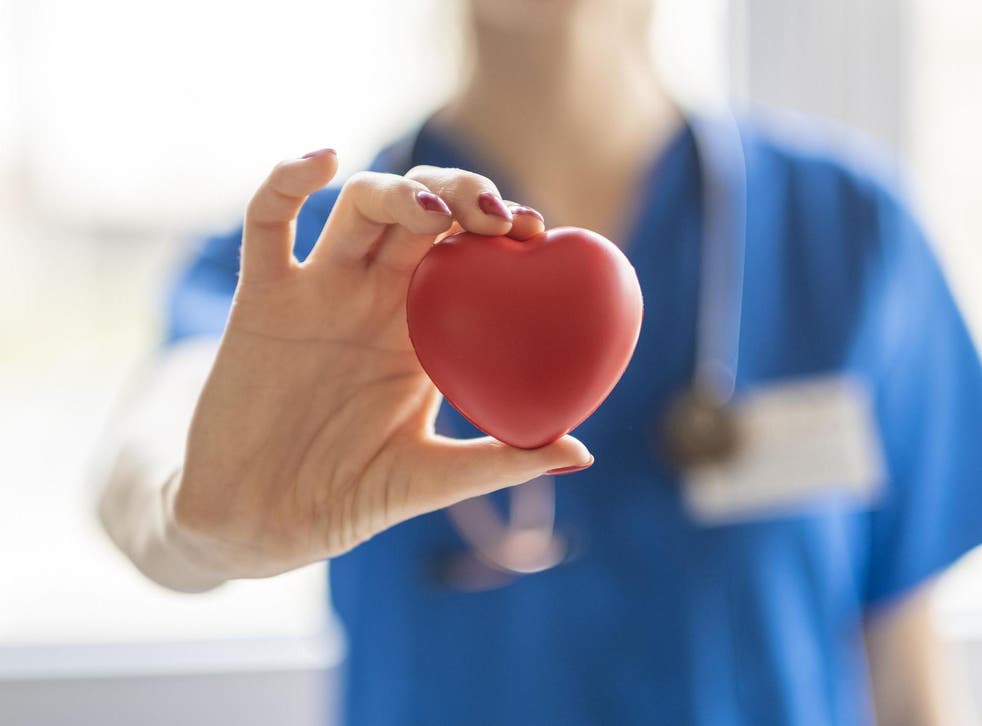 Organ donation: How have the laws in England changed and do you still have a choice?
New system could lead to additional 700 transplants each year by 2023
Sarah Young
Wednesday 20 May 2020 15:38 Comments
The law surrounding organ donation in England has changed, meaning that most adults in the country will now have to "opt-out" if they do not wish to be a donor.
It is hoped that the change will lead to an additional 700 transplants each year by 2023, and spark conversations around organ donation.
According to the NHS, nearly 4,000 transplants took place in 2018/19. However, there are currently around 6,000 people on the UK Transplant Waiting List and last year alone, more than 400 people died while waiting for a transplant.
Speaking of the new law, Anthony Clarkson, director of Organ and Tissue Donation and Transplantation said: "We are very pleased that Max and Keira's Law has passed its final round of parliamentary approval and we welcome the new legislation.
"We hope this law change will prompt all of us to consider whether or not we would want to donate our organs and encourage us all to register and share our decision with our family and friends. We will continue to provide the very best care and support to organ donors and their families, in order to help save more lives through the gift of organ donation."
Health Secretary Matt Hancock agreed, adding that organ transplants are "one of the modern miracles of science – helping offer hope in the midst of tragic loss".
"Today we celebrate a milestone for organ donation as we move to a new system of deemed consent in England which will mean hundreds more lives could be transformed each year," he said. "I want to pay tribute to Max, Keira and everyone else who campaigned for this change."
But, what exactly is an "opt-out" system and why did the law need to change? Here is everything you need to know.
What is the new law around organ donation?
The law around organ donation in England has officially changed. As of 20 May 2020, all adults in England are now considered to have agreed to be an organ donor when they die unless they have recorded a decision not to donate or are in one of the excluded groups.
This is commonly referred to as an "opt out" system. Previously, organ donation in England followed the "opt in" rule, meaning that anyone who wanted to donate organs after they died needed to sign up as a donor on the NHS Organ Donor Register.
In Wales, the organ donation law is also "opt out" and was introduced in December 2015.
In Scotland and Northern Ireland, the rules are "opt in" for both organ and tissue donation. However, a version of an "opt out" system is set to be introduced in Scotland next year, after the Scottish Parliament almost unanimously voted in favour of it.
In 2016, the Northern Ireland Assembly decided to keep organ donation laws as they are.
Why is the change referred to as Max and Keira's Law?
It is common for laws to be named after campaigners in recognition of their efforts to bring important issues to the attention of the public, hence why the new rules around organ donation are referred to as "Max and Keira's Law".
The name is in acknowledgement of all the campaigning Max Johnson and his family have done, both while Max was waiting for a heart transplant, and since he received the heart he needed.
Max's transplant came from a young girl called Keira Ball, who tragically passed away aged nine-years-old.
Why do we need an opt out system?
While there has been incredible progress in organ donation, there is still a shortage of donors. Last year, 408 patients died in the UK on the transplant waiting list.
According to the UK government, 80 per cent of people in England support organ donation but only 38 per cent had opted in under the old system, meaning families are often left with a difficult decision when a loved one dies.
Wellness, health and wellbeing tips

Show all 6
It adds that less than half of families give consent for their loved one's organs to be donated if they are unaware of their wishes. When families know what their loved one would have wanted, they are much more likely to honour these wishes.
It is hoped that the new law will help to reduce the number of people waiting for a life-saving transplant.
Does the new law mean my organs will be automatically donated if I don't opt out?
No. The NHS states that your family will always be involved before donation takes place, but stresses that for this reason it is important that you choose whether you want to be a donor and discuss what you want to happen with your family, so your decision is clear.
Your faith and beliefs will also always be taken into consideration before organ donation goes ahead.
How do I opt out?
If you do not want to be an organ donor, you should record your decision on the NHS Organ Donor Register. The quickest and easiest way to do this is online, but if you don't have internet access you can call the contact centre on 0300 123 23 23.
If you opt out, you will be recording that you do not want to donate any of your organs or tissue, and opting out of donation completely.
Who is not affected by the new law?
The opt out system does not apply to children under the age of 18 years old. In circumstances where a donation decision is required for someone under 18, the family will be asked to make that decision and provide consent, the NHS states.
Other people not included in the law change are those who lack the mental capacity to understand the new arrangements and take the necessary action, and anyone who has lived in England for less than 12 months.
Do I still need to register if I want to be a donor?
If you would like to be an organ donor, the best way to make sure your decision is honoured is to register as a donor and tell your family.
The NHS Organ Donor Register will be accessed by a specialist nurse prior to a conversation with your family to check if any donation decision has been recorded.
However, now that the new system has come into effect in England, if you have not expressed your decision to opt out of organ donation and are not in an excluded group, it will be considered that you consent to donate your organs.
Can I change my mind?
Yes. If you have recorded an organ donation decision on the NHS Organ Donor Register and want to change or reaffirm your decision, you can complete the "amend your details" form or call 0300 123 23 23.
You can read more about how the new law will impact organ donations here.
Register for free to continue reading
Registration is a free and easy way to support our truly independent journalism
By registering, you will also enjoy limited access to Premium articles, exclusive newsletters, commenting, and virtual events with our leading journalists
Already have an account? sign in
Register for free to continue reading
Registration is a free and easy way to support our truly independent journalism
By registering, you will also enjoy limited access to Premium articles, exclusive newsletters, commenting, and virtual events with our leading journalists
Already have an account? sign in
Join our new commenting forum
Join thought-provoking conversations, follow other Independent readers and see their replies