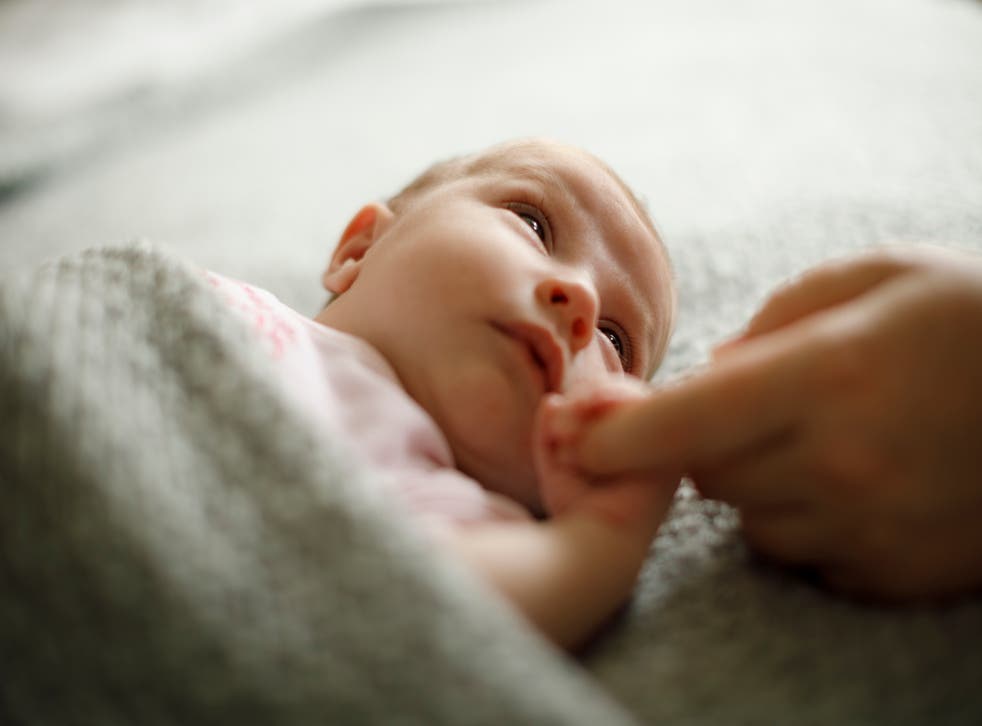 'Technology is an extra pair of hands for new mums': Helpful apps and tools for new parents
'They say that nothing can prepare a new parent for when their baby comes home, but in this day and age, we can do our utmost to be as prepared as we can be'
With my 11-month-old son sound asleep and his oxygen levels refreshing themselves every 30 seconds on my iPhone, I can't help but think to myself: how did my parents' generation survive without technology?
When my son Hudson was born, I was left with no choice but to go it alone due to my partner leaving me when I was eight months pregnant. During this difficult time, the luxury of having help from family was also out of the question as Hudson was born in New York, which is where I was living at the time, and my family were based in the UK. Alone, unsure, and most definitely confused and exhausted, technology gave me relief knowing that there were tools out there that could help me through. This is true today, even with my move back home to London a few months ago and as my little one grows bigger.
At times technology has felt like another pair hands for me, and as a single mum that has been important. As a new breed of millennial parents begin to adopt more and more smart technology, nurseries are becoming connected data centres. Bottles, prams, cots, dummies – they can all collect information if you want them to.
This tech might not seem essential, but you can't put a price on peace of mind.
In today's world, I've got many tools at my fingertips to do the best job as a parent. Whether it's my favourite yoga app to squeeze in a few minutes of me time, or the ability to find my "village" through the Peanut app, which is basically Tinder for mums, I know I'm not alone. I even track my son's growth progress, ensuring I'm doing the utmost in terms of his development through The Bump. Many of these apps are free to download and are incredibly straightforward to use. Today's tech savvy tools like the Elvie Hands Free Breast Pump, Kegel Trainer and Owlet Smart Sock all come with a free app. This not only provides you with essential data to track progress, but they all have on-demand help in the forms of coaching and chat boxes, so you are never alone through the process.
There are some things that I can't do without. With an Owlet Smart Sock, I can relax knowing that my son is OK in his cot. It uses hospital-grade technology to track oxygen levels and heart rate and sends it straight to my phone via a base station.
I can pump my breasts hands-free with an Elvie Pump, allowing me to regain that time I would have lost being tethered to a wall – enabling me to continue to work.
In addition to apps, thanks to my smartphone I've been able to FaceTime my mother in times of need and share my experiences on Instagram, Facebook and Twitter with others in the same position, something that's most certainly served as an emotional support system.
Granted my moral compass kicks in from time to time. It shouts at me to trust my intuition, and not rely on stats and data. However, when it comes to the baby boomers, I suppose it is a case of "they can't miss something that they never had". As a helping hand, technology should be used as a tool in not only the first few steps, but through every step of parenting.
Support free-thinking journalism and attend Independent events
For me, the most valuable thing these tools have been able to provide is extra, much needed time with my son. We no longer need to feel exhausted with sleep deprivation from lying awake worrying about our sleeping babies. Nor do we have to trawl through endless baby books, searching for the answer. When a quick search on a smartphone app can find it. We can reclaim our time, leaving room to create more precious and much needed moments with our little ones.
Instead of shunning new innovation, let's embrace the next generation of parenting. Who knows what parents will be able to do in the future? They say that nothing can prepare a new parent for when their baby comes home, but in this day and age, we can do our utmost to be as prepared as we can be.
Join our new commenting forum
Join thought-provoking conversations, follow other Independent readers and see their replies