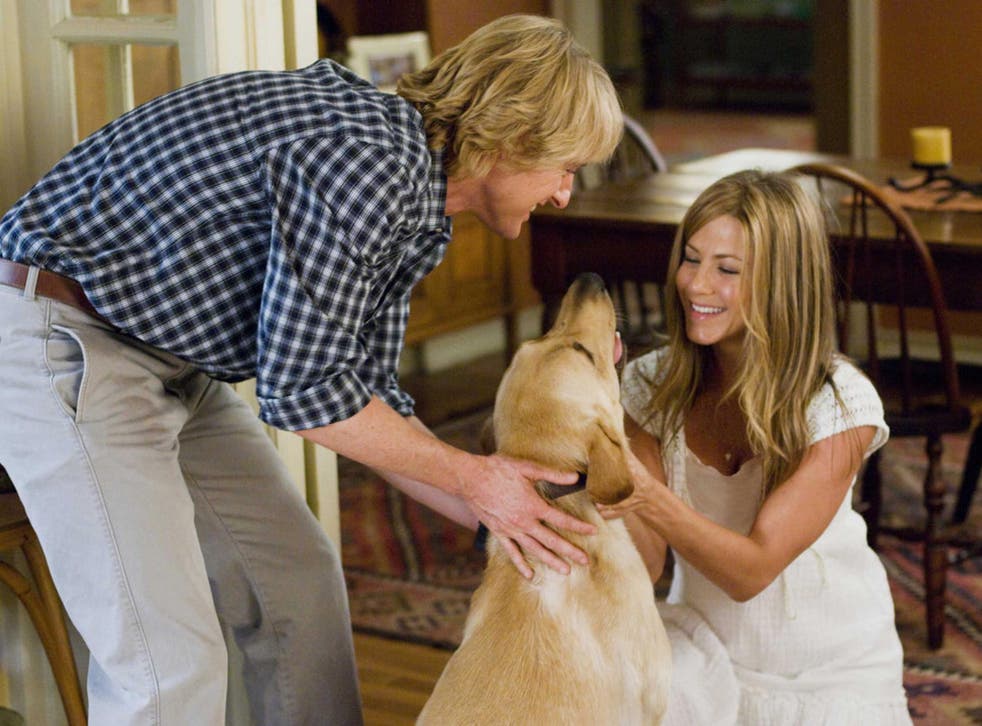 People share emotional stories of watching their pets being put down
'I was really quite surprised to call it a beautiful moment'
Sabrina Barr
Thursday 04 October 2018 10:49 Comments
Anyone who's experienced the loss of a pet will be able to attest to how difficult and emotional it can be.
Pets become a member of the family, providing their owners with comfort through thick and thin.
Recently, vets have been sharing the sad reality of what it's like to have to put an animal down, with several revealing that many owners choose not to be in the room when their pet passes away.
While being there to say goodbye to your pet can provide you with closure, a number of the vets also stated that pet owners shouldn't feel ashamed if they're unable to be present when their pets passed away.
The Independent has spoken to four pet owners who had to face the prospect of saying goodbye to their precious pets, and decided to stay in the room while the injection was being administered.
Here are their touching, heartfelt stories of saying goodbye to their dear companions:
"It was a matter of principle for me to be there for her"
A year ago a day before his birthday, Christopher Briggs, from Manchester, had the misfortune of having to have his dog Missy put down.
"Our beloved family member had lived a long and good life," he says.
Christopher and his family had encouraged Missy to run around regularly in an effort to keep her active and healthy.
However, they now believe that the exercise caused her stomach to become twisted, which resulted in Missy suffering from inflammation and a great deal of pain.
When the moment came to say goodbye to Missy, Christopher didn't hesitate to stay in the room with her until the very end.
"It was not a hard decision for me," he says. "She had been there for me through so many hard times. It was a matter of principle for me to be there for her.
"I do believe that the fact my mother, brother and I were all there when they administered the injection gave her peace.
"She always felt safe around us as we all protected each other."
"I was really quite surprised to call it a beautiful moment"
When Rebecca Kristy, from Widemouth Bay in Cornwall, bought her puppy Macie in Ireland in 2003, she didn't find out until later that the puppy had been raised in a puppy farm.
This lead to Macie experiencing a number of health issues including parasites, kennel cough, megaesophagus and exercise-induced collapse syndrome.
After being told that Macie wouldn't live for very long, Rebecca promptly gave up her job and started a dog care business at home so that she could look after her.
Macie ended up living until she was 14 years old, when her health finally began to falter.
When the time came for Rebecca and her dog to bid each other farewell, she arranged for her vet to administer the injection at home.
Rebecca sat with Macie throughout the procedure.
"She looked at me and I could see that she knew she was going. I felt like she was saying thank you to me," she says.
Macie had been the ultimate soothing companion for Rebecca following a car accident that she'd been involved in, which led to her experiencing PTSD.
While saying goodbye to Macie was undeniably hard, Rebecca felt grateful to have been able to do so in her home.
"I was really quite surprised to call it a beautiful moment, but both my husband and I saw the same thing in her eyes, a connection and a mutual understanding," she says.
"He was in his house, his safe haven"
For Sandra Janssens, from the Netherlands, it was very sad to say goodbye to her cherished cat Olly, having raised him since he was a four-week-old kitten.
Having been diagnosed with a mass cell tumour on his abdomen, Olly had become very frail and had completely lost his appetite.
Sandra and her husband came to the decision to relieve Olly of his pain by letting him go, and made an appointment for their vet to administer the injection in their home.
Olly was lying peacefully on Sandra's lap as he passed away, as she felt the "life going out of his body."#
"Being in the room with him did give him comfort, especially because he was in his house, his safe haven surrounded with odours he knows and us being with him all the time," she says.
Sandra feels sorry for those who aren't able to be with their pets when they pass away.
However, Sandra also believes that people who feel too distressed to be present when their pet is being put down shouldn't feel ashamed.
"Everyone deals with saying goodbye in a different way," she says.
"I had to believe that he wasn't going to recover"
Jonathan Gunson, from Mirfield, West Yorkshire had been on holiday with a friend and his spaniel Buddy this summer when his dog became ill after three days.
Having been treated at a vet for the unknown illness while they were away, Jonathan returned home with Buddy after the spaniel started showing signs of recovery.
However, after Buddy began losing his appetite, Jonathan took him to his local vet, where he then received the terrible news that Buddy wasn't going to live for much longer.
"They weren't sure if he had an allergic reaction or cancer," he says. "A day went by and the latter became more probable due to his blood results. When I went in to visit him the next day, that's when the worst prognosis was delivered.
"After a few minutes of desperate questioning with him in my arms, I had to believe that he wasn't going to recover and one way or another, his time was coming to an end."
Despite the difficulty of the situation, Jonathan was adamant that he would stay beside Buddy as he was being put down in order to provide him with as much comfort as possible in his final moments.
"I held him, stroked him and talked to him the whole time he was being injected," Jonathan says.
"When the vet confirmed he had passed, his mouth and whiskers were still twitching. While it was sad, it looked at the end as if he was dreaming still."
In Jonathan's opinion, deciding to be there as your pet is being put down is a very personal decision to make for any owner.
"If I hadn't been there I think I would have regrets. It really must come down to how the owner feels," he says. "They shouldn't feel judged if they can't."
Register for free to continue reading
Registration is a free and easy way to support our truly independent journalism
By registering, you will also enjoy limited access to Premium articles, exclusive newsletters, commenting, and virtual events with our leading journalists
Already have an account? sign in
Join our new commenting forum
Join thought-provoking conversations, follow other Independent readers and see their replies