The Independent's journalism is supported by our readers. When you purchase through links on our site, we may earn commission.
Pinterest reveals most popular health and wellness trends for 2019
From ginger oils and beeswax wraps, here's what you need to know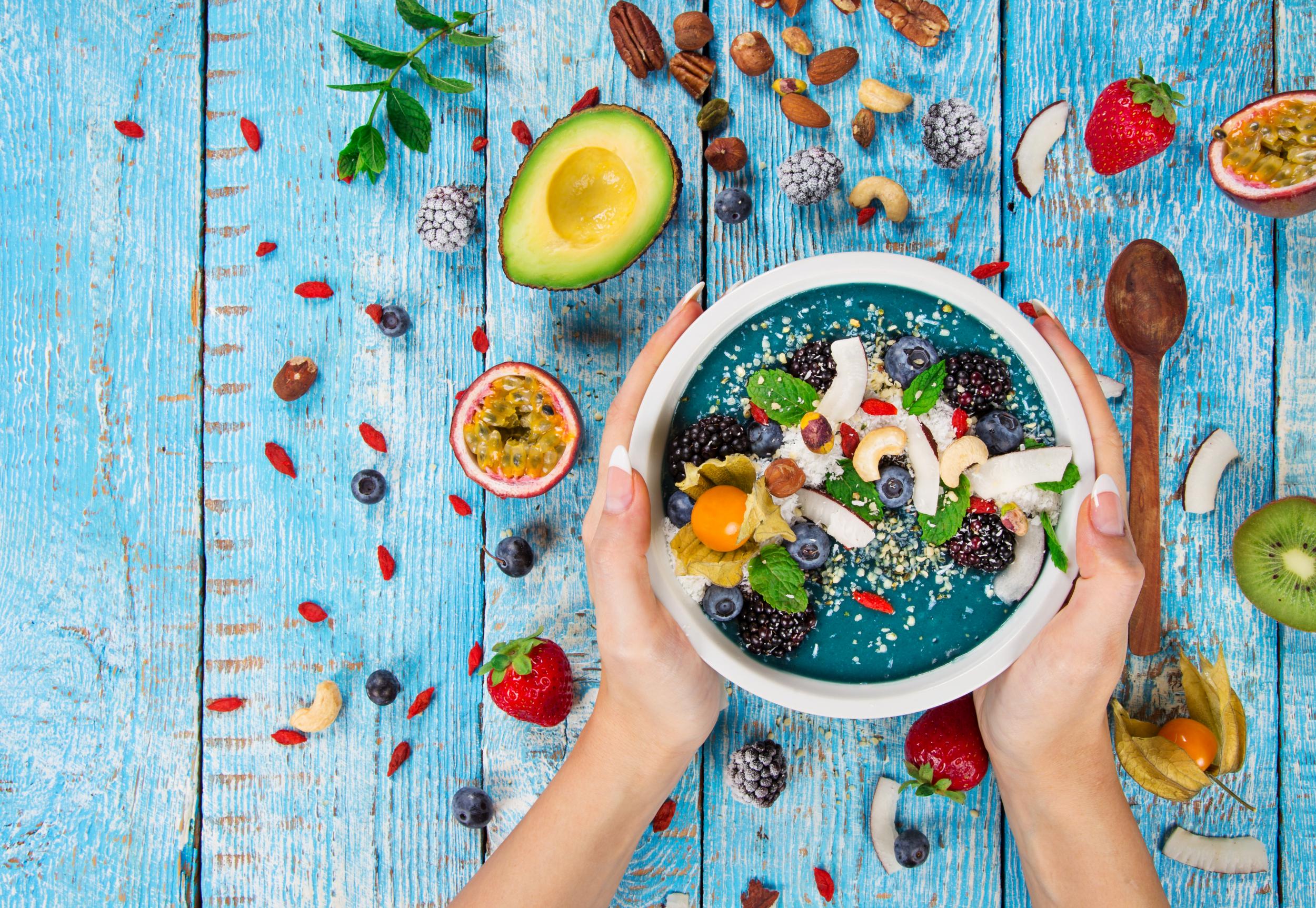 If you'd just about got your head around understanding the benefits of buti yoga and the acronym CBD, you might want to take a deep breath because there are a whole host of new health and wellness trends coming your way in 2019.
Pinterest has just released its list of top trends – from fashion and travel to home decor and hobbies - after analysing search behaviour of more than 250 million users around the world.
The reason? To find out exactly what piqued our interest for a period of six months or longer this year to find out the next biggest trends.
When it came to health and wellness, it would seem Internet users are increasingly invested in their well-being with searches for the term "self-care" up a whopping 140 per cent.
With that in mind, here's what other trends are hitting the health and wellness scene in 2019:
Berry nice
Forget strawberries, gooseberries, and raspberries for just a moment because the elderberry is the new "kid" on the (fruit) block.
Elderberries have been used in natural medicine for centuries and are known to have significant anti-inflammatory and antioxidant effects.
Whether its plopping a handful of fresh elderberries in your porridge or baking them in a thick flaky pastry pie, search for recipes using the fruit are up a staggering 685 per cent.
Welcome to your new kitchen essential.
Bring on the bakuchiol
Heard of bakuchiol?
Neither had we until a bit of research informed us it's a plant-based retinol (a form of Vitamin A which promotes skin renewal and enhances collagen production) alternative and the skincare world's choice du jour.
With a long history in medicine for its healing properties, including soothing rashes, calming redness, and healing cuts, it comes as no surprise searches for the ingredient are up 275 per cent.
Check out our list of the best retinol and anti-ageing products to buy.
Super powers
Not all superheroes wear capes, but some have the power to give your smoothie an extra dose of "umph" in the morning.
Superfood powders like moringa, acai, maca, and spirulina are gaining popularity thanks to their health benefits, and have increased in search 144 per cent this year.
Nap time
If your New Year resolutions include earlier bedtimes and avoiding hitting the snooze button in the morning, you're not alone as searches for 'sleep optimisation' are up 116 per cent this year.
From aiming to get the recommended sleep duration for your age group to making a sleep schedule, it sounds like 2019 might be the year we finally learn to get a good night's sleep.
In the meantime, take a look at our rundown of the 10 best products for a good night's sleep.
Make a plan
Regularly roll your eyes at the contents of your fridge?
Well, it's about time you join the legions of home cooks searching for the term 'nutrition plans' (up 475 per cent) this year.
2019 is the time for mindful eating.
Milk it
Your night-time facial routine is about to get a surprising addition as people appear to be switching up their routine to include goat milk.
Searches for 'goat milk soap' (yes, it's a thing) are up 231 per cent most likely because the milk contains alpha-hydroxy acids, such as lactic acid, which help remove dead skin cells and is high in Vitamin A which aids the repair of damaged skin tissues.
If goat milk isn't your "thing", why not try one of our favourite body washes for sensitive skin?
With the band
Resistance bands are a great addition to strength training and rehabilitation routines and are fast becoming a 'must-have' accessory in a gym-lovers' backpack.
Searches for 'band workouts' are up an eye-watering 1913 per cent, meaning there's now no excuse for avoiding the gym.
We've already got our eye on the Bulldog Gear resistance band.
Bye-bye booze
'Dry January' could become a thing of the past in 2019 as more people are shunning alcohol in favour of the sober life.
Pinterest reports users are turning to the platform for motivational quotes and non-alcoholic drink ideas, with searchers for 'sober living' now up 746 per cent.
The year of the mocktail is nigh so let this list of the best alcoholic-free drinks wet your whistle.
Bee kind
Environmentally-friendly alternatives to cling film and foil are now a real (and popular) thing, with searches for 'beeswax' wraps up 146 per cent.
The 100 per cent natural wraps are reusable and biodegradable and should be on everyone's radar next year.
Check out the Beeswax Wrap Co's range of colourful wraps here.
Ginger, snap!
No, this isn't a trend about redheads, rather an increase in interest for soothing ginger oils used in baths, massages and even condiments.
With an increase of 659 per cent in search for the term 'ginger oil', it sounds like next year is about to get some much needed heat.
We're adding Primavera's organic ginger and lime body oil to our online basket.
Join our commenting forum
Join thought-provoking conversations, follow other Independent readers and see their replies