The Independent's journalism is supported by our readers. When you purchase through links on our site, we may earn commission.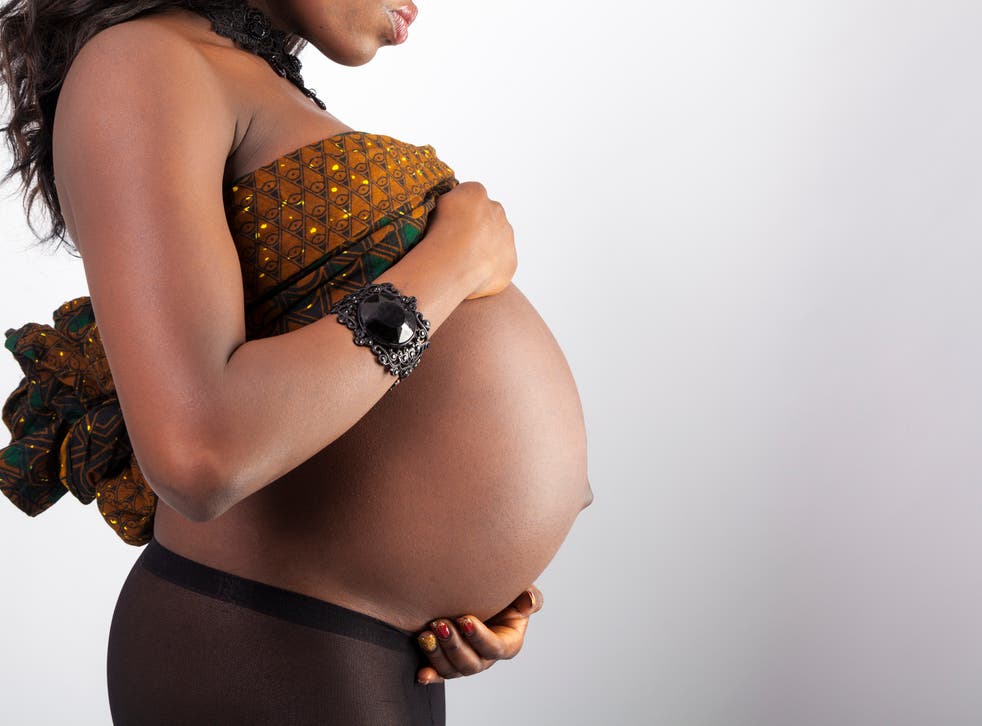 Stress during pregnancy 'increases risk of children developing personality disorders'
Study is 'first of its kind' to investigate link between prenatal stress and personality disorders
Sabrina Barr
Friday 06 September 2019 20:57 Comments
Children whose mothers experience stress during pregnancy are more likely to develop personality disorders later in life, a new study has claimed.
It has previously been reported that prenatal stress has been linked to the development of psychotic, anxiety and depressive disorders among children.
However, new research published in the British Journal of Psychiatry claims to be the first of its kind to investigate the association between prenatal stress and the development of personality disorders.
For the study, researchers from the Royal College of Surgeons in Ireland and the Finnish National Institute for Health and Welfare assessed a sample of 3,626 women in Helsinki, Finland.
The participants answered six questionnaires regarding the state of their mental health during pregnancy, which included questions about the levels of stress they experienced.
Of the babies which the women gave birth to, 40 were subsequently diagnosed with personality disorders.
The researchers concluded that children whose mothers experienced stress or moderate stress while pregnant were three times more likely to develop a personality disorder by the time they reached the age of 30.
Meanwhile, children whose mothers experienced severe prenatal stress were 10 times more likely to develop a personality disorder.
Dr Trudi Seneviratne, chair of the perinatal faculty at the Royal College of Psychiatrists, highlighted the importance of making sure that the mental health of expectant mothers is closely monitored.
"Pregnancy can be a stressful time and this study shows the importance of ensuring mums-to-be have access to the mental health support they need," Dr Seneviratne said.
"NHS England has dramatically improved access to perinatal mental health services in recent times and these findings show how important it is for NHS England to continue investing in this area."
WaterAid photo series shows childbirth rituals from around the world

Show all 29
Dr Seneviratne added that the study does not account for factors which could affect stress and a child's development, such as their financial background, parental techniques and whether they have experienced sexual abuse.
Ross Brannigan, from the Royal College of Surgeons in Ireland and lead author of the study, stated that "more research is necessary to prove a causal relationship" between prenatal stress and the development of personality disorders among children.
"This study highlights the importance of providing mental health and stress support to both pregnant women and families during the antenatal and postnatal period," Brannigan said.
Following the release of the study, several mental health professionals criticised its findings, explaining in a press release composed by mental health organisations Safely Held Spaces and A Disorder for Everyone that the term "personality disorder" is "controversial".
"It's important to be aware that personality disorder is a highly controversial label with no evidence to support it as admitted even by the clinicians who draw up the diagnostic manuals. It's hard to see how stress can increase the likelihood of an invented condition," said Dr Lucy Johnstone, a consultant clinical psychologist.
"It is obviously true that mothers need support with stressful social and personal situations, which are all too common, and which make it harder to give infants the ... care they need. But this is very different from the terrifying claim that these children may grow up to develop a so-called personality disorder."
Dr Johnstone added that the study's findings place an "extra burden of worry" on expectant mothers.
According to mental health charity Mind, a personality disorder is a form of mental health issue "where your attitudes, beliefs and behaviours cause you longstanding problems in your life".
The charity outlines 10 types of personality disorder, which psychiatrists identify by using a system of diagnosis.
Support free-thinking journalism and attend Independent events
According to "alarming" research published in March, two-thirds of pregnant women under the age of 25 exhibit symptoms of mental health disorders.
Academics from King's College London found 67 per cent of women aged 16 to 24 met the criteria for a mental health disorder, including anxiety, depression and post-traumatic stress disorder.
Meanwhile, one in five women aged 25 and over met the criteria for a mental health disorder.
Dr Seneviratne commented on the study's findings following its release, stating that the research "adds to evidence that this rate is higher among younger mothers", and that many young women "struggle" to access the help they need.
If you are in need of mental health support, you can contact the free Samaritans helpline on 116 123.
Register for free to continue reading
Registration is a free and easy way to support our truly independent journalism
By registering, you will also enjoy limited access to Premium articles, exclusive newsletters, commenting, and virtual events with our leading journalists
Already have an account? sign in
Join our new commenting forum
Join thought-provoking conversations, follow other Independent readers and see their replies