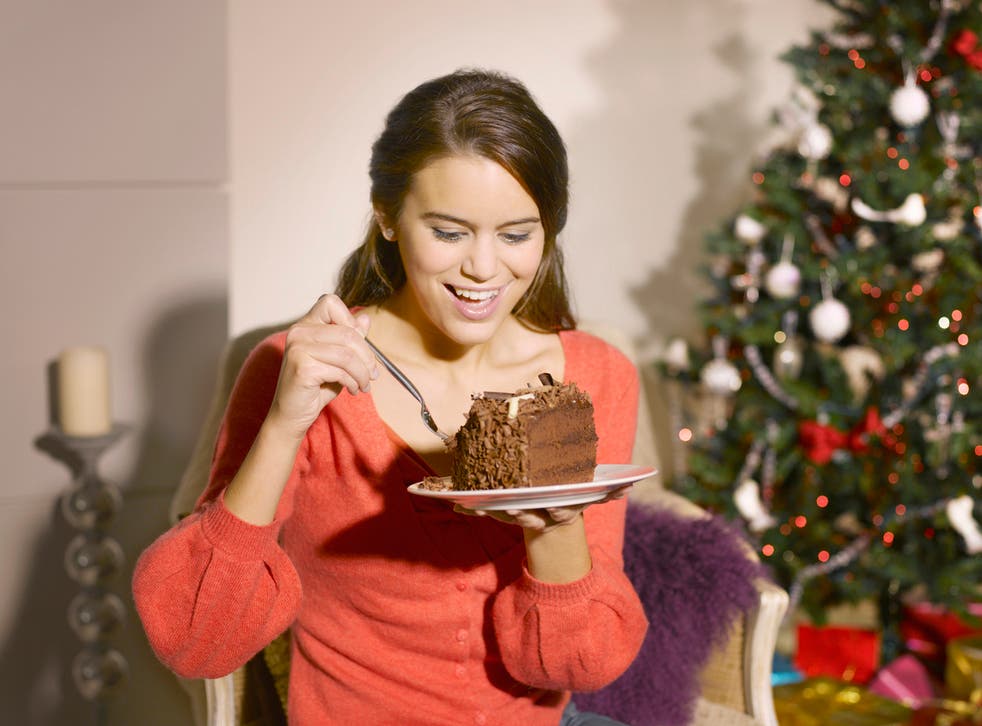 PureGym under fire for suggesting Christmas dinner is 'damage' to your health
The gym has been criticised for encouraging food guilt and triggering eating disorders
PureGym has come under fire for a tweet posted on Boxing Day about the calories people consume on Christmas day.
The gym suggested that by indulging in a Christmas meal, people are doing "damage" to their bodies and their health.
And it didn't go down well.
"Feeling a bit stuffed after pigging out on Christmas dinner?" the tweet, which has now been deleted, said. "See what the damage is with our calorie counter."
It was accompanied by an image showing the various components of a Christmas meal and their calorie counts.
Many people reacted furiously to the tweet, lambasting PureGym for encouraging people to feel guilty about what they'd eaten.
Harley Street nutritionist Rhiannon Lambert called out the gym chain for insinuating exercise is a necessary evil and something that should be seen only as a way to offset indulgent eating.
And she wasn't alone.
On Twitter, many users said PureGym should be "ashamed" and called them out for being "irresponsible."
Others accused the chain of trying to guilt people into joining the gym.
And some people pointed out that the tweet could be a trigger for people suffering with - or recovering from - an eating disorder.
Ideologies such as this serve to encourage restricted eating and food guilt, which fosters an unhealthy relationship with food.
A spokesperson for PureGym told The Independent: "Pure Gym believes in promoting a fit and healthy lifestyle and uses its social media channels to share tips and inspiration with its members and followers.
"The tweet in question was part of a series of light-hearted messages shared over the Christmas period.
"While not intentional, we agree that the language used was not appropriate or reflective of our company values. We have removed the tweet and apologise for any offence caused."
Register for free to continue reading
Registration is a free and easy way to support our truly independent journalism
By registering, you will also enjoy limited access to Premium articles, exclusive newsletters, commenting, and virtual events with our leading journalists
Already have an account? sign in
Register for free to continue reading
Registration is a free and easy way to support our truly independent journalism
By registering, you will also enjoy limited access to Premium articles, exclusive newsletters, commenting, and virtual events with our leading journalists
Already have an account? sign in
Join our new commenting forum
Join thought-provoking conversations, follow other Independent readers and see their replies