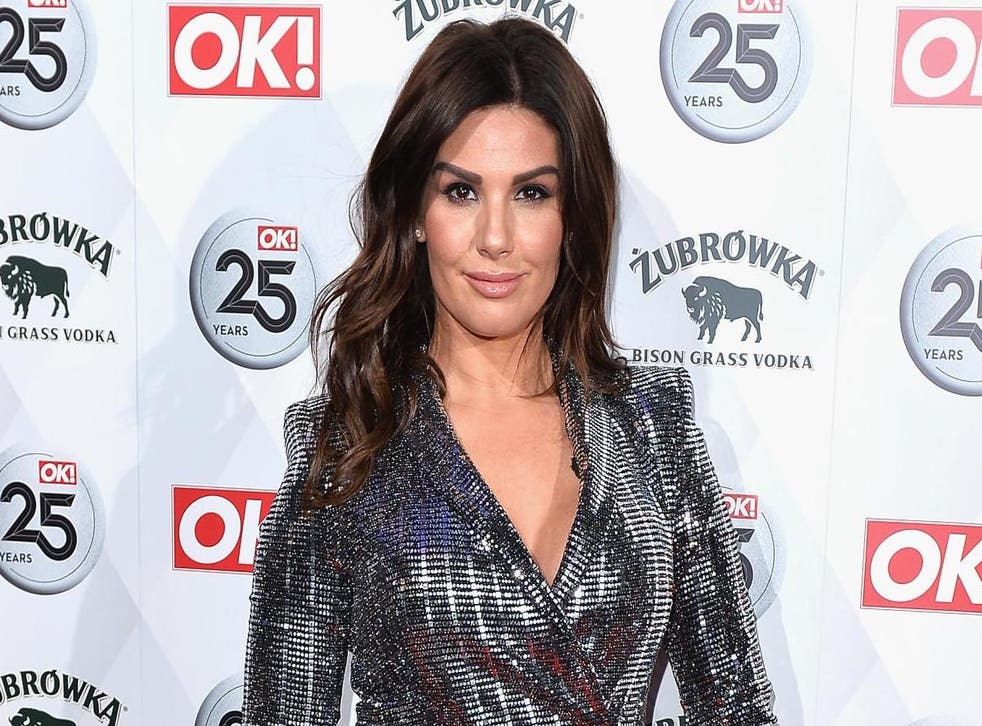 Rebekah Vardy inspires women to book smear tests with Instagram post
'I dread smear tests and I don't even know why'
A photo taken by Rebekah Vardy as she lay waiting to have a smear test has inspired other women to book their own screenings.
Earlier this week, former I'm A Celebrity contestant Vardy shared a photo on Instagram of her legs as she lay on an examination table in a doctor's office.
She explained in the caption that she's always feared having the procedure done, but wants to raise awareness about the importance of being tested for cervical cancer.
"I dread smear tests and I don't even know why," she wrote.
"I wore my red jungle socks from @imacelebrity to my smear test today to remind me that if I can do a Bushtucker Trial and eat a sheep's anus to win food, then I can certainly brave a smear test that could potentially be life-saving and you can too!"
She continued, explaining that despite the fact that more than 3,200 women are diagnosed with cervical cancer every year in the UK, one in four women avoid having smear tests out of "embarrassment".
Jo's Cervical Cancer Trust, the charity that Vardy sourced her statistics from, have praised her for encouraging other women to overcome their fears when having smear tests done.
Robert Music, trust chief executive of the organisation, said that the charity is "really pleased to see Becky sharing her smear test experience," the BBC reports.
"We want women to know they're not alone if they feel worried about going for their smear test, and that there's also lots of support available to help them feel more comfortable when they go for their appointment," he said.
There are various reasons why some women avoid smear tests.
According to a study conducted by Jo's Cervical Cancer Trust, 34 per cent of women choose not to have cervical cancer screenings done because they're embarrassed of the appearance of their vulva, while 38 per cent don't have smear tests as they're worried about how their vagina might smell.
Many women have been commented on Vardy's Instagram post, revealing that her picture has inspired them to book an appointment.
"Thank you. I got behind with my tests and ended up with a cervical cancer scare last year," one person wrote.
"All fine but thank you for this post and inspiring so many!"
"Well done Becky. If your post saves just one life then you will have forever made a difference," another person wrote.
A smear test is a very simple procedure that doesn't take very long, as Dr Tatiana Lapa, resident GP at Pink Parcel, explains.
"A smear test is done by a doctor or nurse at your GP surgery," she says.
Support free-thinking journalism and attend Independent events
"The procedure can take around five to 10 minutes to do.
"It may be a little uncomfortable but, for most women, it's not painful."
Join our new commenting forum
Join thought-provoking conversations, follow other Independent readers and see their replies