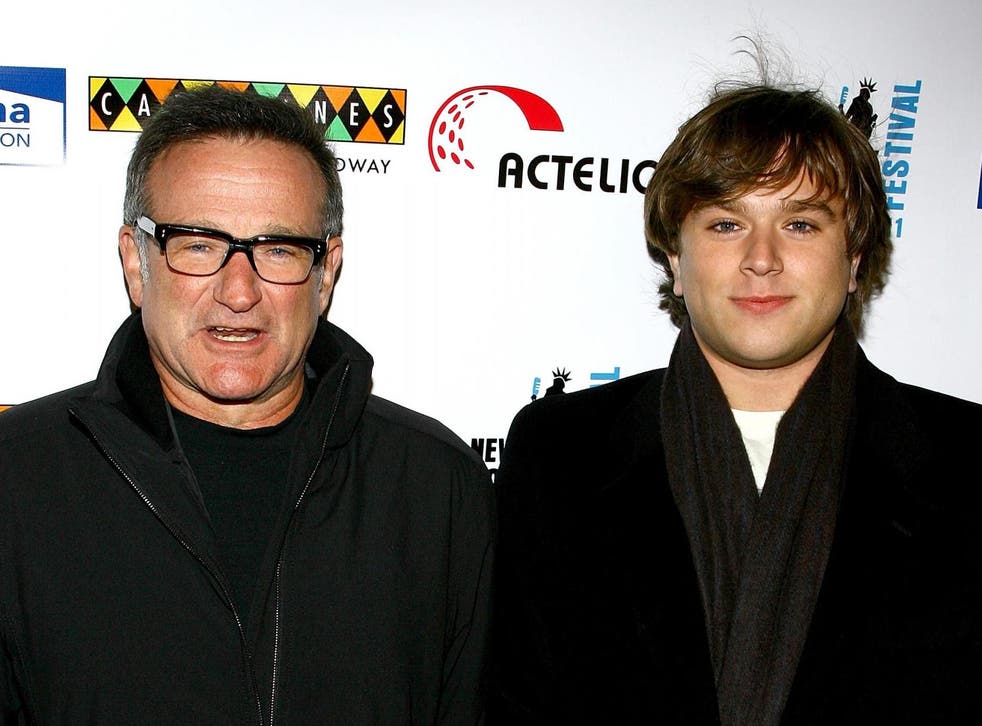 Robin Williams' son gets married on late father's birthday
'Congratulations to the bride and groom!'
Robin Williams' youngest son has married his long-term girlfriend in a celebration that took place on his late father's birthday.
On 21 July, the Mrs Doubtfire actor, who took his own life in 2014, would've turned 68.
Cody Williams, 27, marked the milestone by tying the knot with Maria Flores on the same day in his father's former home.
On Tuesday, the groom's sister, Zelda, shared two photographs from the special day on Instagram, revealing how the date is particularly poignant for her because it's also the last day she saw her father.
"The 21st of July has meant many things to me over the years," Zelda's caption begins before citing the birthday of her close friend, actor Juno Temple, and the date that Neil Armstrong walked on the moon.
In pictures: Robin Williams 1951 - 2014

Show all 25
"And it was the day my Dad was born, and the last day I got to see him," the actor added. "That last one had begun to usurp the joy of the first two in recent years… that is, until two days ago, when it became something new."
Zelda went on to gush about her brother's nuptials, describing Cody and Flores as "a light in all of our lives".
"I'm so grateful to have paid witness to your love over the years, to have watched you grow and care for each other in ways we should all be so lucky to experience," the 29-year-old continued.
"You were already part of the family in my eyes, but now there's an official slip of paper somewhere that agrees!"
Zelda's post has garnered thousands of heartwarming responses from fans, with many congratulating the couple and paying their respects to Williams.
"Congrats to your family! Glad you could add another happy celebration to that day," wrote one person.
Another added: "Beautiful family! You and your siblings all resemble your dad. Thank you for sharing this and know he is still remembered with joy through his work and missed by his fans."
Join our new commenting forum
Join thought-provoking conversations, follow other Independent readers and see their replies