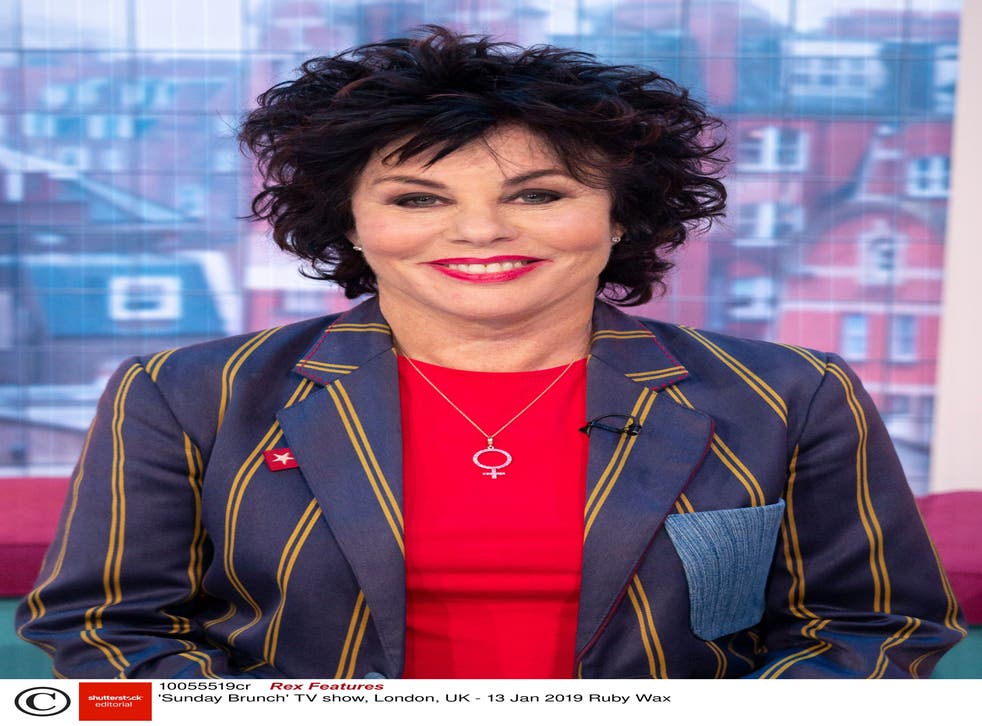 This is the question Ruby Wax asks people instead of 'how are you?'
'Go below the radar – don't give me the news, please', she said
Joanna Whitehead
Friday 18 September 2020 12:07 Comments
Ruby Wax has spoken about how the question "how are you" is insufficient in understanding how a person is really feeling.  
Speaking on this week's How To Fail podcast, the comedian and mental health advocate argued for a more meaningful way of talking with each other.
"'How are you doing? Oh, I'm fine' – I don't want to hear that anymore, I'll slap someone," she said. ""It's not like they have to feel terrible, but just give me a few more details.
"I always say to people 'Give me the weather condition inside your head' and then I'll relax. Because that's when you go 'Oh yeah, he or she is like me'," she said.
"That's such a good question, about the weather condition inside your head," replies host Elizabeth Day.
"Suddenly that makes it available; it gives you the vocabulary you need to express yourself."
Wax continues: "Yep, I'm not shrinking them, it's no therapy.
"I'm just saying 'Go below the radar – don't give me the news, please'. People want to talk about the news but I can just watch it", she adds.
"We're in another realm here, we should have been here before: when people speak from the heart, that's community."
In addition to writing books on mental health, Wax studied mindfulness-based cognitive therapy at Oxford University, and runs Frazzled Café: an on-and-offline space for people to connect and talk about their mental health.
Wax has spoken openly about her struggles with depression, describing it as "a living death".
Writing in 2014, she described the immense effort it takes just to live out each day without knowing when she will begin to feel better.  
"It's exactly what it says on the bottle, it's poison, terrifying and a complete mummification in nothingness," she wrote.
Wax has cited mindfulness as beneficial in her struggles with mental ill-health.
"I really researched the scientific evidence because I'm not into the fluffy stuff and the only reason I went for MBCT (Mindfulness Based Cognitive Therapy) is because the results are so incredible, for everything not just depression. They should certainly use it in schools," she said.
If you are in need of mental health support, you can call the free 24/7 Samaritans helpline by calling 116 123, which is open every day of the year. You can also email jo@samaritans.org
Register for free to continue reading
Registration is a free and easy way to support our truly independent journalism
By registering, you will also enjoy limited access to Premium articles, exclusive newsletters, commenting, and virtual events with our leading journalists
Already have an account? sign in
Join our new commenting forum
Join thought-provoking conversations, follow other Independent readers and see their replies