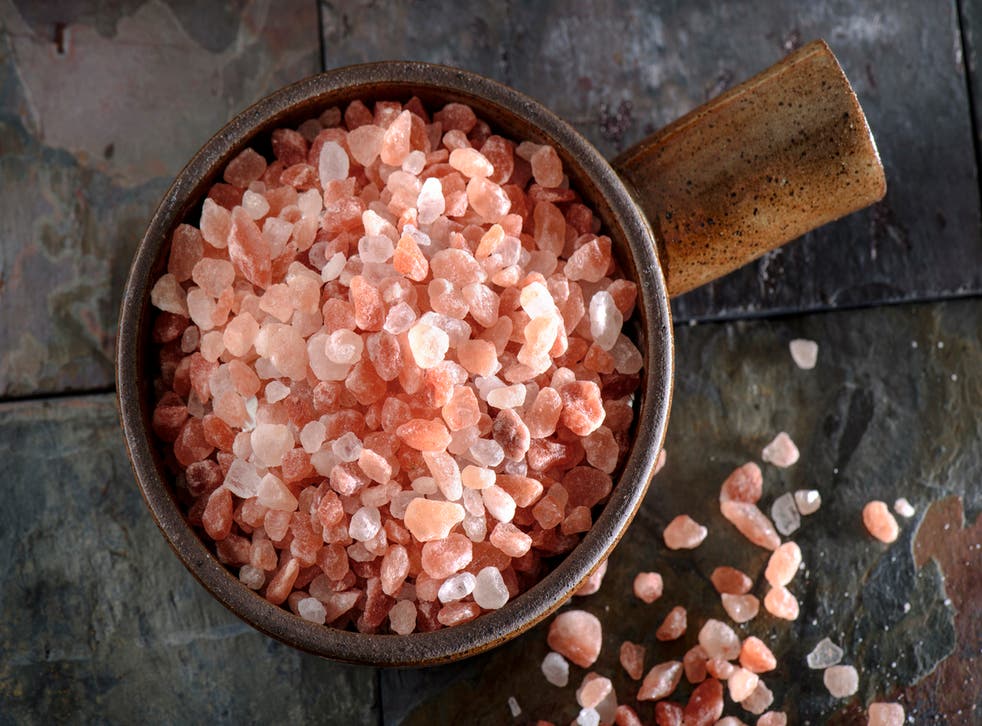 Is drinking salt water good for you? Nutritionists give their verdict on 'health trend'
'The idea that you can flush your system of impurities is a scam'
Sabrina Barr Comments
Health trends frequently come and go, and some are more scientifically sound than others.
In February, an epidemiologist debunked the turmeric "health fad" that had become a widespread sensation, dismissing it as "nonsense".
Another trend that has recently come under the limelight is "sole", which involves drinking a blend of water and natural salt.
While some claim that consuming the saline drink can rid the body of toxins and boost energy levels, others are more sceptical about its supposed benefits.
Founder of Practical Nontoxic Living, Sophia Gushée, recently decided to test out drinking sole for a week.
She reported that drinking the mixture helped clear her skin, improve her quality of sleep and spur her to lead a healthier lifestyle.
But Harley Street nutritionist Rhiannon Lambert is not as convinced by the trend, let alone any that promise to detox the body.
The most outrageously expensive food on the planet

Show all 8
"Often we are left confused by these new 'fads' we see on the internet, and this appears to be another one that has surfaced that we may need to be cautious of," she told The Independent.
"Studies have suggested that salt in moderation may be beneficial for regulating blood pressure. However, too much salt may result in high blood pressure."
While she affirms that it's necessary to consume small amounts of salt as part of a well-rounded diet, she also states that research into how drinking salt water can aid things like digestion is severely lacking.
"It's important to know that any benefits all come from it's main ingredient - water!" she said.
"There's something you should know about detoxing - the idea that you can flush your system of impurities, leaving you squeaky clean and raring to go - is a scam.
"It's a pseudoscientific concept designed to sell you things."
Sole isn't made simply by adding any kind of salt to water. Wellness Mama states that it's made by fully saturating water with natural salt, such as pink salt sourced from the Himalayan mountains.
Nutritionist Frida Harju-Westman is of the belief that sole can be beneficial when the correct, natural salts are used, even stating that it can work as an antihistamine for hayfever sufferers.
However, an increase of salt intake in this form can lead to dehydration.
"To avoid this, make sure that you do not drink more than one glass of sole per day and be sure to drink plenty of water," she advised.
Register for free to continue reading
Registration is a free and easy way to support our truly independent journalism
By registering, you will also enjoy limited access to Premium articles, exclusive newsletters, commenting, and virtual events with our leading journalists
Already have an account? sign in
Join our new commenting forum
Join thought-provoking conversations, follow other Independent readers and see their replies