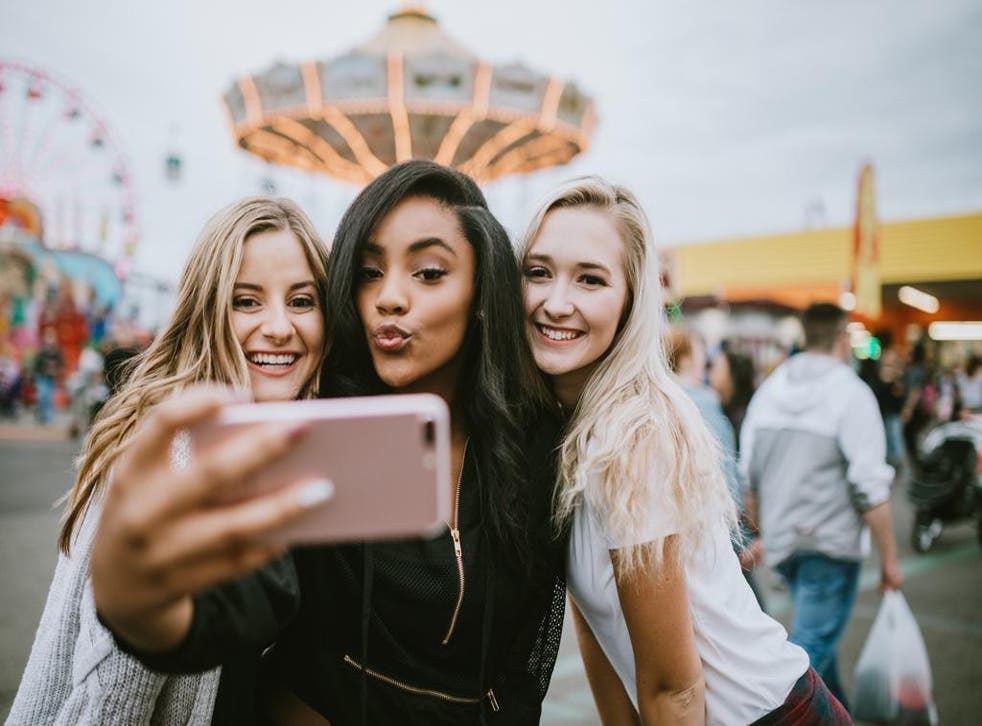 A third of girls won't post selfies without altering their appearance, study finds
It suggests that lockdown has exacerbated insecurities resulting from time spent on social media
A survey has found that a third of girls and young women aged 11 to 21 won't post a selfie online without editing their appearance first.
Among the 2,186 participants surveyed for Girlguiding's annual Girls' Attitudes report, "finding acceptance" was cited as a common reason for altering images. With around half admitting that they regularly altered their appearance in photos in general.
Further signalling insecurity, 33 per cent of the participants said they had deleted pictures if they had not received what they deemed as a positive enough reaction.
The girls and women surveyed ranged from seven to 21, and it was found that the older participants were the most likely to edit their images.
Furthermore, 40 per cent were upset they could not look the same in real life as they presented themselves online.
The annual survey asks girls and young women in the UK questions about their attitudes to everyday life, aiming to get a snapshot of what they think on a wide range of issues.
According to PA, the surveys results for 2020 suggest that "increased time spent online during lockdown, coupled with exposure to unrealistic images of girls and young women, is exacerbating the pressures they face".
"I find it hard to go through Insta(gram) because everyone looks perfect and it lowers my self-confidence", said one girl surveyed.
The results showed that LGBTQ participants were the most likely to feel pressure to change their appearance after viewing online adverts.
However, showing a positive attitude to natural beauty, three quarters of the girls and young women were anti cosmetic procedures, such as lip fillers and Botox.
Girlguiding advocate Phoebe Kent, from Reading, thinks influencer culture contributes massively to the pressures and insecurities women feel about their appearance online at the moment.
"I think now because I'm older I'm able to critique the things I see online, and overcome it, but for younger girls and young women it just absolutely knocks your self-esteem", says the student who is studying at Warwick University.
Girlguiding chief executive Angela Salt said: "Young people are an important part of our recovery, but they are undoubtedly one of society's hardest hit by the impact of the pandemic.
"We are proud to be able to offer girls and young women help and support to navigate these relentless pressures and aim to extend our reach further, so even more can benefit from the support Girlguiding provides."
The study is the latest research to show the negative mental health impacts of lockdown, following a recent report from the Office of National Statistics which found that depression in British adults had doubled during the pandemic.
The Girlguiding survey has been submitted to this year's Women and Equalities Committee inquiry into body image.
Join our new commenting forum
Join thought-provoking conversations, follow other Independent readers and see their replies