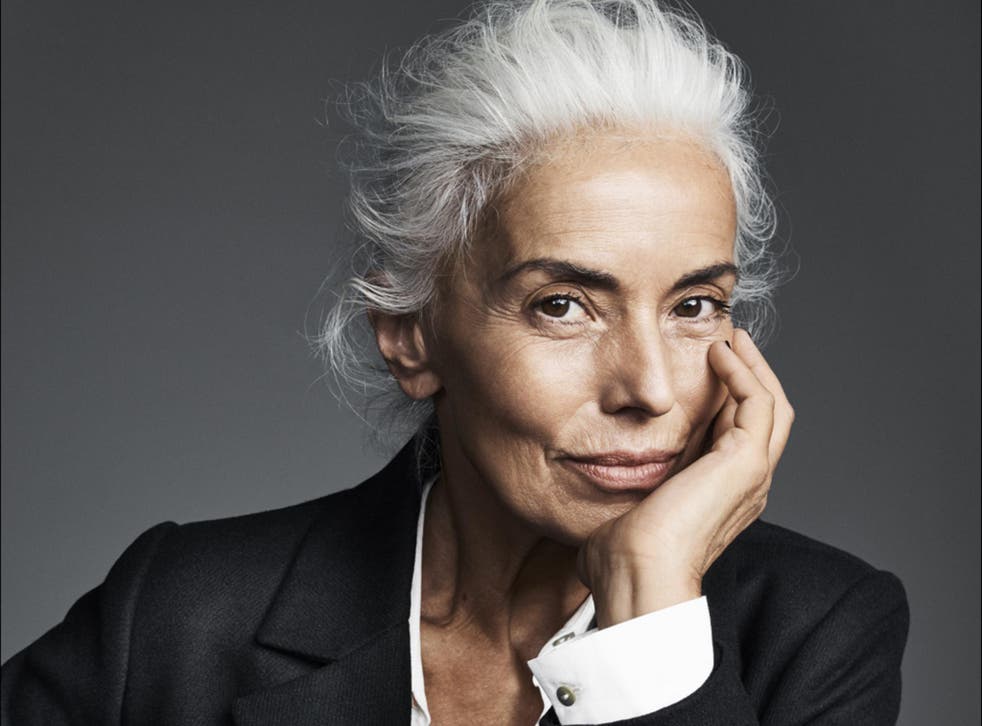 How to be this healthy aged 61: Sexagenarian model reveals her secrets
We would probably look this good, too, if we did yoga and sunbathed naked 
Yazmeenah Rossi is proof that we needn't fear getting older. Aged 61, the photographer and model exudes health and confidence.
Rossi began her career in fashion aged 28 as a fitting model for brands including YSL and Dior. Aged 45, her career went into a higer gear and she has scored campaigns with Marks and Spencer and online retailer JD Wiliams. In her sixth decade, Rossi now hopes to break into acting.
As a child growing up in Corsica, she often felt isolated and unaccepted, Other children would make racist jokes about her Arabic and Italian name. But being alone made her creative, she believes, and instilled in her a feeling that she could rely on herself.
Sharing her secrets to health and happiness with The Independent, it is clear that the sexagenarian takes time to nourish her mind and body and - as wish-washy as it sounds - live in and appreciate the present. To take care of her hair – which began greying when she was a teenager – she uses organic shampoos with hemp. Shunning artificial foods and products, she uses organic oils – such as rose or Argan oil – on her skin, and will use a dry loofah, body and face scrubs once a week.
Perhaps unsurprisingly, she doesn't approach her routine as a nine to five slog. Rossi, who lives in Malibu, California, wakes up at 6am, splashes cold water on her face and drinks a hot water and lemon or apple cider vinegar before reading her emails in bed, calling her family in France, or contacting her agent.
At 8am, she practices yoga and meditation for an hour and has a second glass of water before hitting the shower.
"I am very present in the moment, to the path of the water in my body, to my childhood memory of the water collected at the spring where I grew up in Corsica," she says of how she adopts mindfulness techniques as she drinks.
"I end my shower with cold water, connecting to the memory of washing in the river as a child; we did not have running water until I was 10 years old.
At around 9:30am, she will tidy her home, and eat breakfast at 10:30am. The meal could include tomato, fennel, and white wine, or it could be simple soft boiled eggs with avocado, sprouted wheat bread toasts and French butter. That will be washed down with a bullet black coffee with egg yolk, coconut butter and ghee butter.
Inspiring body positivity quotes

Show all 12
Rossi then works on her projects until 1pm, when she eats fresh fruit or vegetable juice, and sunbathes naked for half an hour on her balcony. "I meditate about the work I have just done or let new ideas inspire me," she says.
At 4pm she will prepare her second meal of the day for an hour, before walking on the beach. 6pm is dinnertime. Following her evening meal, she will work a little more from 7pm.
Between 8:30pm to 10pm she will shower or take a hot bath with Epson salts to take care of her skin, before winding down the day with stretches. "Occasionally I will meditate. I might also read a book or watch a movie on my iPad."
She falls asleep between 10:30pm and 11pm, "I love falling asleep to the sound of the waves."
Join our new commenting forum
Join thought-provoking conversations, follow other Independent readers and see their replies