The Independent's journalism is supported by our readers. When you purchase through links on our site, we may earn commission.
Bad sleep 'can increase emotional stress levels by up to a third'
Study suggests 'insufficient sleep amplifies levels of anxiety', researcher says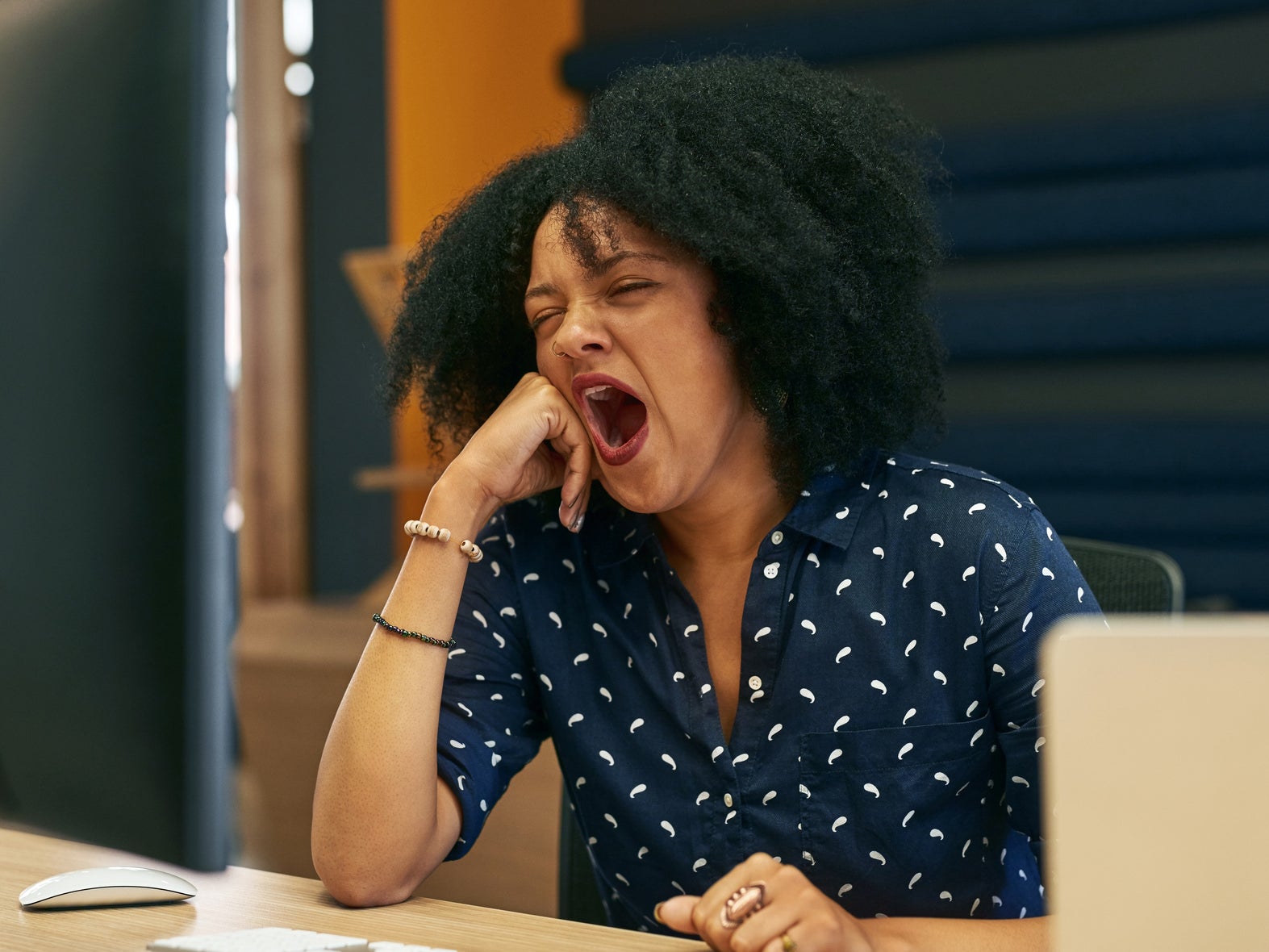 Suffering from poor sleep can increase an individual's emotional stress levels by up to a third, a new study has claimed.
Researchers from the University of California, Berkeley recently conducted an investigation to explore how bad sleep can impact a person's mental wellbeing.
Almost 330 people aged between 18 and 50 were assessed for the study, which was published in scientific journal Nature Human Behaviour.
For the first part of the study, the researchers used MRIs and polysomnography (a sleep study) to measure the brainwaves of 18 young adults while they were watching emotional video clips, once after having a good night's sleep and another time after having a sleepless night.
After watching the video clips, the participants were asked to fill in a questionnaire called the state-trait anxiety inventory that assessed their stress levels.
The researchers found that after the restless night's sleep, the medial prefrontal cortex in the brains of the respondents – which helps to alleviate anxiety – was not functioning as normal.
Meanwhile, the brain's deeper emotional centres were found to be overactive.
These results were replicated in another study of 30 people in their twenties, thirties and forties.
In addition, an online study that measured the sleep and anxiety levels of 280 young and middle-aged people was carried out over a four-day period.
The team discovered that the amount and quality of the participants' sleep allowed them to predict what their stress levels would be the following day.
Overall, the study concluded that bad sleep can increase a person's emotional stress levels by up to 30 per cent.
Health news in pictures
Show all 40
Professor Matthew Walker, senior author of the study, said the researchers were able to identify "a new function of deep sleep, one that decreases anxiety overnight by reorganising connections in the brain".
"Without sleep, it is almost as if the brain is too heavy on the emotional accelerator pedal, without enough brake," he said.
Dr Eti Ben Simon, of the Centre for Human Sleep Science for the university and lead author of the study, stated that the study "suggests insufficient sleep amplifies levels of anxiety and, conversely, that deep sleep helps reduce such stress".
Support free-thinking journalism and attend Independent events
"People with anxiety disorders routinely report having disturbed sleep, but rarely is sleep improvement considered as a clinical recommendation for lowering anxiety," Dr Simon added.
"Our study not only establishes a causal connection between sleep and anxiety, but it identifies the kind of deep NREM [non-rapid eye movement] sleep we need to calm the overanxious brain."
According to the Sleep Council, adolescents aged between 12 and 18 require eight to nine hours sleep a night, while adults aged between 18 and 65 should have between seven to nine hours sleep a night.
A recent study conducted by the Pennsylvania State College of Medicine found that getting less than six hours sleep a night could double the risk of an early death for people who suffer from chronic diseases.
Join our commenting forum
Join thought-provoking conversations, follow other Independent readers and see their replies