NHS releases first national cervical cancer smear test advert
NHS to trial at-home smear test kits to encourage more women to have cervical cancer screenings
'For those who find screening difficult for a wide range of psychological and physical reasons, it could be a game-changer'
The NHS is going to offer at-home smear test kits as part of a trial to increase the number of women having cervical cancer screenings.
This week marks 10 years since Big Brother star Jade Goody passed away from cervical cancer.
To commemorate the anniversary of Goody's death, cervical cancer charity Jo's Cervical Cancer Trust has called on the government to provide home-testing kits so that women can diagnose HPV (Human papillomavirus) as soon as possible.
HPV causes 99 per cent of cervical cancer cases.
On Wednesday 20 March, health bosses announced that they are going to trial "self-sample" tests in some parts of England.
Health news in pictures

Show all 40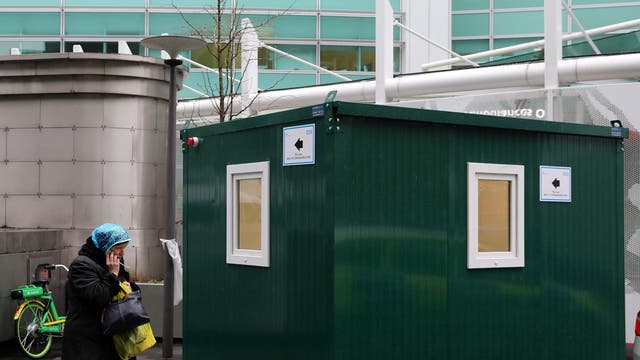 The tests will be sent in the post, with the hope that they'll increase the falling numbers of women having cervical cancer screenings.
In the months following Goody's death on 22 March 2009, around half a million more women than usual had smear tests.
This drastic increase in numbers became known as the "Jade Goody effect".
Nonetheless, in recent years the amount of women attending their cervical cancer screenings has been dropping.
By the end of March last year, it was reported that less than three quarters of women eligible for smear tests had been screened.
Furthermore, only 61.1 per cent of women aged between 25 and 29 went for their smear tests, in addition to 68.8 per cent of women aged between 30 and 34.
Professor Sir Mike Richards, an oncologist and former national cancer director in the UK Government's Department of Health, told the Public Accounts Committee on Wednesday that the prospect of self-testing shows "great promise".
Robert Music, chief executive of Jo's Cervical Cancer Trust, stated that self-testing could lead to an increase in women getting tested for HPV, as they'll be able to do so from the comfort of their home.
"We know from our research that there is a huge appetite for self-testing and want to see it introduced to the NHS screening programme as soon as possible," he said.
Music explained that countries that already offer self-testing, including Australia and Denmark, have seen "fantastic results", as more cancers have been "prevented or diagnosed at an early stage."
"For those who find screening difficult for a wide range of psychological and physical reasons, it could be a game-changer," he added.
Anne Mackie, director of screening at Public Health England, said in a statement that the organisation has asked the UK National Screening Committee to "consider the merits" of offering at-home smear tests for women.
"Work is also under way between PHE and academics at University College London and King's College London to evaluate the feasibility of using these kits," she added.
"Any women using kits bought at pharmacies should take their results and discuss these with their GP."
In December 2018, it was announced that the Department of Health was considering plans to make DIY smear tests available to women across the country.
Women can currently purchase at-home cervical cancer screening kits online, at a range of websites including the Superdrug Online Doctor Service and GynaeHealth UK.
Support free-thinking journalism and attend Independent events
Research conducted by Jo's Cervical Cancer Trust in January discovered that many young women are putting off smear tests due to feelings of embarrassment.
The study of 2,000 women aged between 25 and 35 found that eight in 10 women admit to feeling embarrassed about having a smear test, while three quarters feel vulnerable.
For a step-by-step guide of what happens during a cervical cancer screening appointment, click here.
Join our new commenting forum
Join thought-provoking conversations, follow other Independent readers and see their replies