The Independent's journalism is supported by our readers. When you purchase through links on our site, we may earn commission.
Smoke-free by 2030: what does this mean and can the government actually achieve it?
Cancer Research UK says the government is going to miss its 2030 'smoke-free' target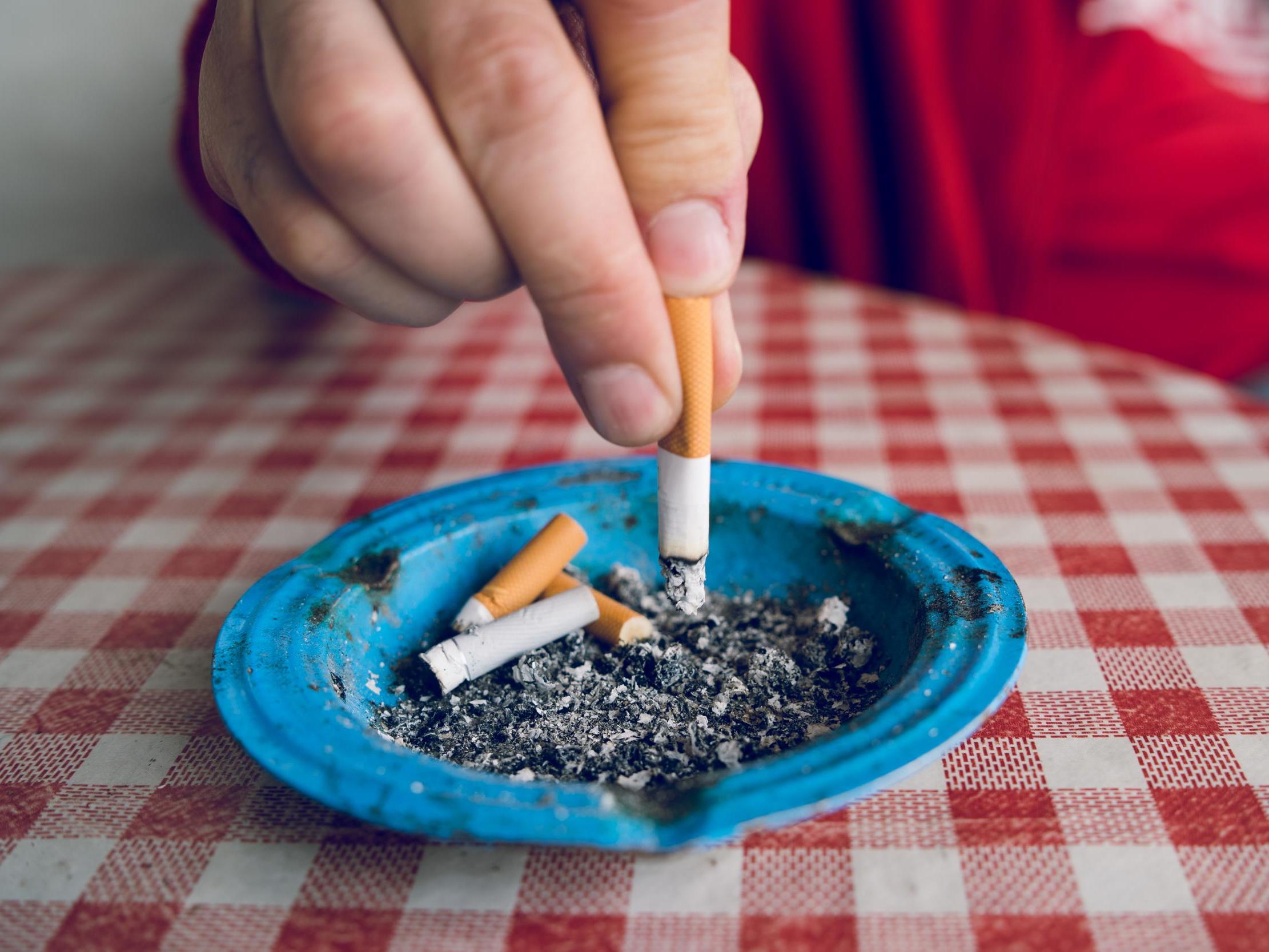 England is predicted to miss the government target of being smoke-free by 2030 because so many poorer people are still using cigarettes, says Cancer Research UK.
On Tuesday, the charity warned that the ambitious plan, set out by health secretary Matt Hancock in July 2019, risks failing because necessary steps have not yet been taken.
Although some counties have promised to reach the target sooner - last week, Oxfordshire county council said they have set a local target of 2025 - other regions like Scotland are falling behind, as they estimate one in 10 Scots will still be smoking in 2034.
Cancer Research UK said a deadline of 16 years (2037) was much more likely across the board than achieving the goal by the end of the decade.
The UK was one of the first countries to ban smoking in public places in 2007, to establish education campaigns like Stoptober (2012) and introduce plain packaging in 2016, so is the latest goal of a smoke-free society realistic or just a fictional aspiration?
What does smoke-free mean?
In ambitious plans laid out last year, Matt Hancock and the Department of Health pledged to "finish the job" of creating a smoke-free society. But this doesn't strictly mean 100 per cent of people need to be non-smokers.
An area is considered to be smoke-free when smoking rates fall below 5 per cent, because at that point, the habit is deemed "unusual".
The smoke-free plans would be deemed successful if all smokers had either quit or switched to other "reduced risk" forms of smoking, like e-cigarettes or vaping.
It also includes an ultimatum to the tobacco industry to make smoking obsolete by 2030.
How achievable is a smoke-free society?
Britain has one of the lowest smoking rates in Europe, with fewer than one in six (14 per cent) lighting up, but the habit remains the biggest cause of preventable ill-health, killing 115,000 people a year.
It is estimated to cost the UK economy £11bn a year, £2bn of which is spent by the NHS.
Although reducing 14 per cent to the necessary 5 per cent goal doesn't seem too ambitious given smoking rates in Great Britain have halved in 35 years, the main problem, Cancer Research says, is geographical disparity.
For example, in Blackpool, one in four pregnant women smoke. In Westminster, it's just one in 50.
New smoking graphics proposed by the FDA
Show all 12
Projections undertaken by Cancer Research show it will take a further 20 years to get smoking down to 5 per cent in England's poorest communities.
While prevalence is expected to fall to that level among the richest by 2025, it will take until 2045 to achieve the same rate among the most deprived.
Deborah Arnott, chief executive of health charity Action on Smoking and Health (ASH), said that the goal was indeed "achievable and popular" but it will be "extremely challenging" to achieve and will require innovative new policies and funding.
How are the government doing this?
Since the release of the Green Paper in July 2019, the government has not announced further details of the plan – more were meant to be unveiled in January 2020 but that did not materialise.
NHS England has promised that by 2024, every hospital patient who smokes will be offered treatment to help them quit.
But Cancer Research UK policy manager Kruti Shrotri says that is not enough: "We know stop smoking services, which offer smokers a combination of pharmacotherapy and behavioural support, are the most successful way to support smokers to stop.
"However, ongoing cuts to public health funding have meant that just over half the local authorities in England have a specialist stop smoking service open to all smokers in the area."
The Green Paper suggested there are other options, such as the "polluter pays" approach adopted in France and the USA, which will require tobacco companies to pay towards the cost of tobacco control.
Cancer charities have urged ministers to impose a levy on tobacco firms to help pay for those measures – that would reportedly yield about £265.6m in England and £315.2m across the UK.
Smoke Free Action, a charity that's devised a roadmap to a smoke-free 2030, says this levy is "top of the list" to pay for measures needed to end smoking.
They also recommend consulting on stricter sale of tobacco, as well as marketing, ensuring the NHS has a long-term plan to deliver smoking cessation, revise e-cigarette regulation to ensure it is fit for purpose, increase taxation on smoking, and renew the government strategy to control the illicit tobacco trade.
Join our commenting forum
Join thought-provoking conversations, follow other Independent readers and see their replies