Smoking just one cigarette a day could increase risk of heart disease by 50%
Smoking is bad for your health no matter what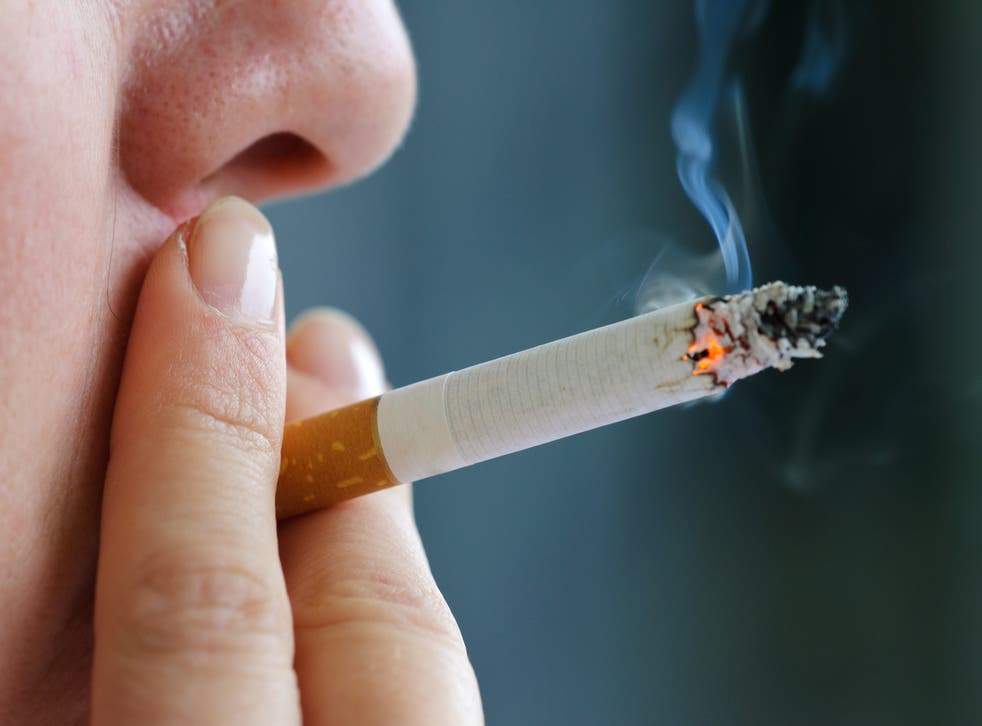 People who are cutting down on their smoking habits could still be at risk of suffering from potentially life-threatening health conditions, experts claim.
Smoking just one cigarette a day can still have a drastic effect on overall wellbeing and can greatly increase the risk of coronary heart disease and stroke later on in life, according to a study published in The BMJ.
The chance of people who smoke one cigarette a day of developing coronary heart disease and stroke is around half that of smokers who puff 20 a day, the researchers concluded.
"No safe level of smoking exists for cardiovascular disease," they stated.
"Smokers should aim to quit instead of cutting down to significantly reduce their risk of these two common major disorders."
The team assessed 55 publications containing 141 cohort studies dating from 1946 to 2015.
The men assessed who smoked one cigarette a day had a 48 per cent greater chance of developing coronary heart disease, while the women were found to be at even more risk with an increased likelihood of 57 per cent.
Men and women smoking one cigarette a day were also 25 per cent and 31 per cent, respectively, more likely to suffer from a stroke than non smokers.
In 2013, the National Institute for Health and Clinical Excellence recommended that people should try limiting their cigarette intake while simultaneously investing in products such as nicotine gum and skin patches, as opposed to having to quit the habit altogether.
However, experts are now warning that cutting down on smoking will not eliminate the possibilities of suffering from the afflictions many smokers will inevitably experience.
"There's been a trend in quite a few countries for heavy smokers to cut down, thinking that's perfectly fine, which is the case for things like cancer," Professor Allan Hackshaw from the Cancer Institute at University College London and lead author of the study told the BBC.
"But for these two common disorders [heart disease and stroke], which they're probably more likely to get than cancer, it's not the case.
"They've got to stop completely."
As of 2016, 15.8 per cent of adults in the UK smoke, according to the Office for National Statistics.
Male smokers typically average about 12 cigarettes daily, while for women it is approximately 11 cigarettes a day.
Smoking can have a drastic detrimental impact on health, affecting everything from circulation to the heart, brain, lungs and fertility.
Register for free to continue reading
Registration is a free and easy way to support our truly independent journalism
By registering, you will also enjoy limited access to Premium articles, exclusive newsletters, commenting, and virtual events with our leading journalists
Already have an account? sign in
Register for free to continue reading
Registration is a free and easy way to support our truly independent journalism
By registering, you will also enjoy limited access to Premium articles, exclusive newsletters, commenting, and virtual events with our leading journalists
Already have an account? sign in
Join our new commenting forum
Join thought-provoking conversations, follow other Independent readers and see their replies