St Ninians Primary's Daily Mile program proves a hit in tackling childhood obesity
Head teacher receives Teacher of the Year award at Pride of Britain Awards as her new initiative begins to receive national and international attention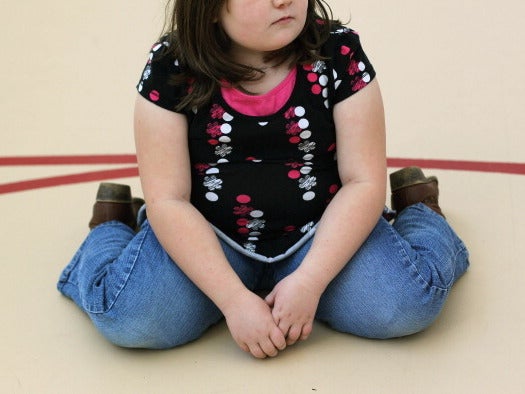 A Scottish head teacher has walked away from the Pride of Britain Awards with the Teacher of the Year accolade after spearheading a simple yet effective initiative – of making her pupils run a mile every day.
Elaine Wylie, from St Ninians Primary School in Stirling, began the Daily Mile program four years ago after learning that the young students were struggling during warm-up exercises before PE class. When she requested a group run around the field, many could barely run a lap.
Thus the Daily Mile program came to life. Having now been adopted by 20 other schools within the Stirling area, her entire school – from nursery to P7 – run or walk a mile each day, or 15 minutes, around the school's track, affectionately known as The Yellow Brick Road.
Having presented the initiative to medical health improvers from around the world at the annual Institute of Healthcare Improvement conference, Mrs Wyllie later described the simplicity of the exercise and how there is no need for equipment or a change of clothes for the children.
She said there had been clear improvements in their fitness and focus in the classroom, adding: "The benefits are there for all to see. The school nurse recently reported that there are no overweight P1s in the school. We think this could be because the children have been participating in the project since nursery."
Reflecting on her win at this week's start-studded awards ceremony in London, the head teacher said she was 'very grateful' to be recognised and emphasised the importance of the program.
She said: "The Daily Mile improves the health and wellbeing of all children and all children can succeed, no matter their circumstances, age, or ability.
"It is a joy to see the children come back from their Daily Mile apple-cheeked, puffed out and cheerful, ready to focus on their class work."
The school's brilliantly unique approach to tackling childhood obesity has attracted national and international praise from healthcare experts and is now to be the focus of a study by experts at the University of Stirling.
With the World Health Organisation (WHO) regarding childhood obesity as one of the most serious global public health challenges for the 21st century, international healthcare provider Bupa recently revealed how, worldwide, over 42 million children under five were overweight in 2013. The group forecasts that, if the current trends continue, the number of overweight or obese children will increase to a staggering 70 million by 2025.
Join our commenting forum
Join thought-provoking conversations, follow other Independent readers and see their replies