Is walking 10,000 steps a day really good for you?
The daily goal may not be all it's cracked up to be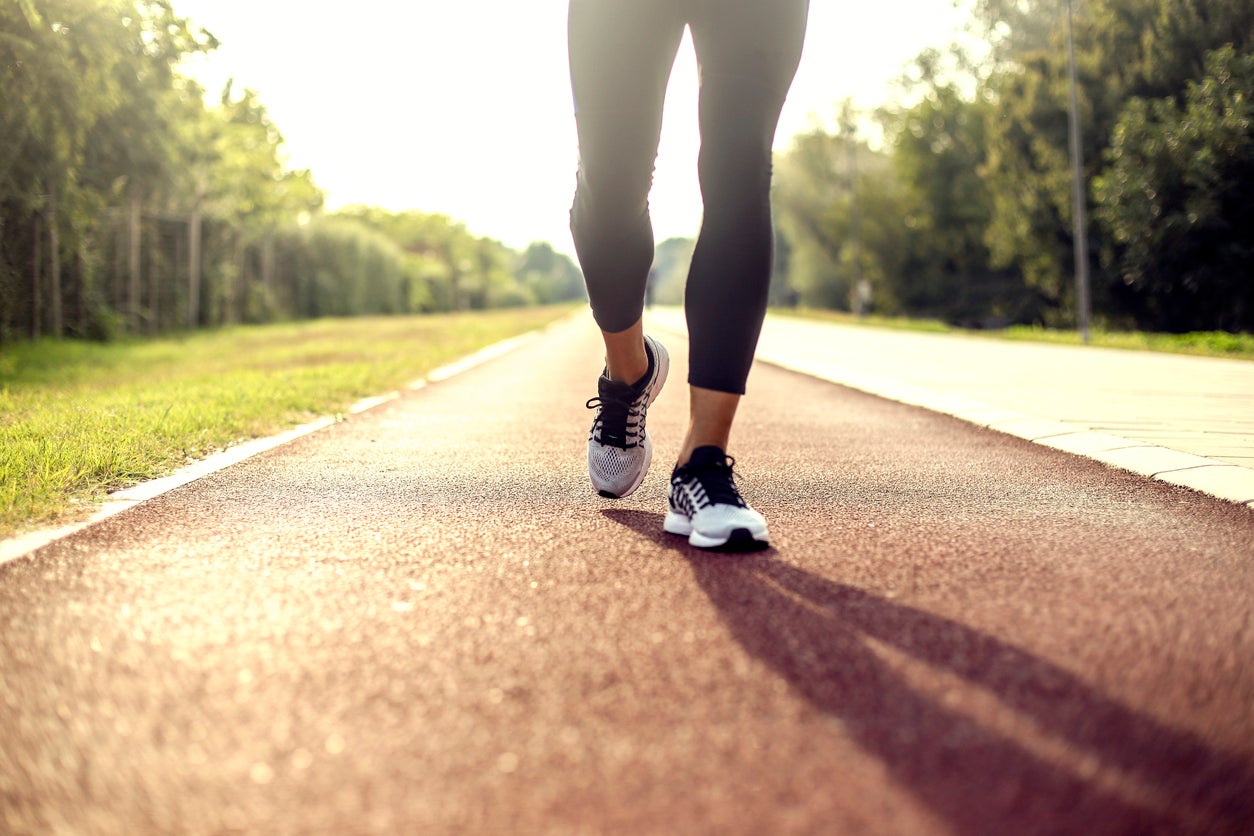 Is walking 10,000 steps a day actually beneficial for your health?
While your Fitbit may beep in celebration on your wrist when you hit the 10,000 step benchmark, recent research has shown that the daily goal may not be all it's cracked up to be.
Medical journalist Michael Mosley investigated the supposed benefits of walking 10,000 steps a day by conducting a small experiment with Professor Rob Copeland from Sheffield Hallam University as part of a BBC One documentary called The Truth About Getting Fit.
Firstly, Mosley found out where the 10,000 figure originally came from.
It was first used in a Japanese marketing campaign in the run-up to the 1964 Tokyo Olympics.
Based on the work of academic Dr Yoshiro Hatano, a company created a device called a Manpo-Kei (10,000 steps meter) to encourage Japanese people to become more active.
Over 50 years later, should we still be striving to reach a certain number of steps a day?
Mosley decided to compare the benefits of walking 10,000 steps a day with an alternative form of physical activity, the "Active 10".
The Active 10, which comes from a campaign backed by Public Health England, involves doing three speedy 10-minute walks a day.
Mosley and Copeland conducted their experiment with participants from a factory in Sheffield, all of whom wanted to try to become more active on a daily basis.
Half the group were given the aim of achieving 10,000 steps a day, which would be the equivalent of walking five miles.
The other half did three 10-minute walks a day, which came to an approximate distance of 1.5 miles and only 3,000 steps.
Even though the participants who did the Active 10 ended up doing less exercise overall, Mosley and Copeland discovered it was a more advantageous form of physical activity.
"The Active 10 group actually did 30 per cent more 'moderate to vigorous physical activity' than the 10,000-step group, even though they moved for less time," said Copeland.
"And it's when you are doing moderate intensity activity that you are starting to get the greatest health benefits."
In addition to the proven health benefits of incorporating a more intense form of physical activity in your daily routine, the participants also found it easier finding the time to do three 10-minute walks than trying to reach a total of 10,000 steps.
So, if you sit at a desk all day and find the prospect of trying to reach 10,000 steps incredibly daunting, going for a quick walk at lunchtime and after work may be your solution.
Join our commenting forum
Join thought-provoking conversations, follow other Independent readers and see their replies