#stomaselfie: Woman posts images of stoma and ileostomy bag to challenge taboos around IBD
Sam Cleasby is redefining perceptions of Inflammatory Bowel Disease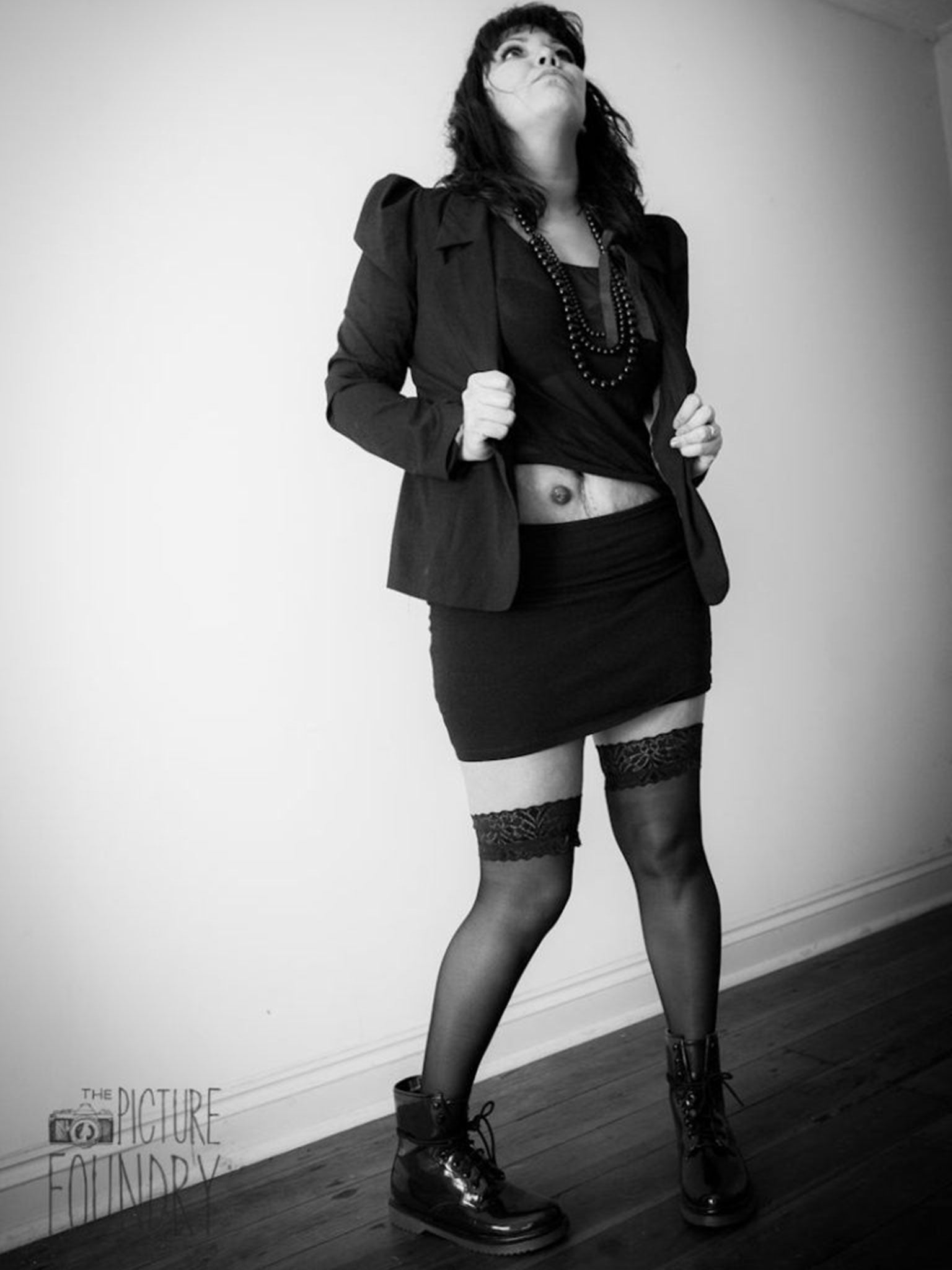 A woman has shared pictures showing the stoma underneath her ileostomy bag to challenge the taboos surrounding people living with the effects of Inflammatory Bowel Disease (IBD).
Sam Cleasby was diagnosed with ulcerative colitis, a condition where the colon and rectum become inflamed, in 2003. By 2013, her medication was not controlling her flare-ups and doctors opted to remove the whole of her large intestine.
Ms Cleasby, a writer and public speaker, was fitted with an ileostomy bag for nine months before undergoing a procedure called an ileo-anal anastomosis, or a 'j-pouch' operation.
The 33-year-old started blogging about her illness around the time of her first surgery and published photos of her ileostomy bag on her So Bad Ass website, a year before the viral #getyourbellyout campaign broke.
She told The Independent: "When I started writing about it, there was very little information out there in terms of people's personal experiences and it was such a frightening time. What I really wanted was to speak to somebody who knew what it was actually like – a real person, not a doctor telling me about the medical side. Like, what it is like when you go swimming?
"My husband is a photographer and we were talking about the lack of great images out here. They were usually very medical and there wasn't really that many snapshots that people had taken of themselves at that time."
Her husband Timm Cleasby, who she runs a photography business with, began taking pictures of her with her ileostomy bag in view in a bid to challenge the commonly held perceptions about people who suffer with IBD.
"I thought it was an old person's disease and I was just 32; I couldn't find any images that I could relate to," she said. "I wanted to do something completely different and show that this surgery hasn't removed my femininity or my sexuality - it was just a very small part of me and it didn't define me."
Her images were well received by people living with similar conditions and Ms Cleasby decided to publish pictures showing the stoma underneath the ileostomy bag. A stoma is an opening created in the abdomen, where a bag is placed over to collect waste products from the body.
She said: "I've taken pictures showing my ileostomy bag, but a lot of people are quite intrigued about what is underneath it. The more we see these things, the less taboo and frightening they are.
"I just got such a great response from other people with it, from parents or children with it, saying the pictures had changed how they think about themselves or how they think their children are going to live.
"IBD is a very isolating disease and a lot of people I speak to through my work on my blog and in public speaking say that when they had the surgery their lives shrank to four walls because they were too afraid to go out.
"I do get some nasty comments from people saying it is disgusting, or saying 'people will do anything for a Facebook like', but the reality is that I do it to raise awareness and to stop the taboo around it."
Join our commenting forum
Join thought-provoking conversations, follow other Independent readers and see their replies