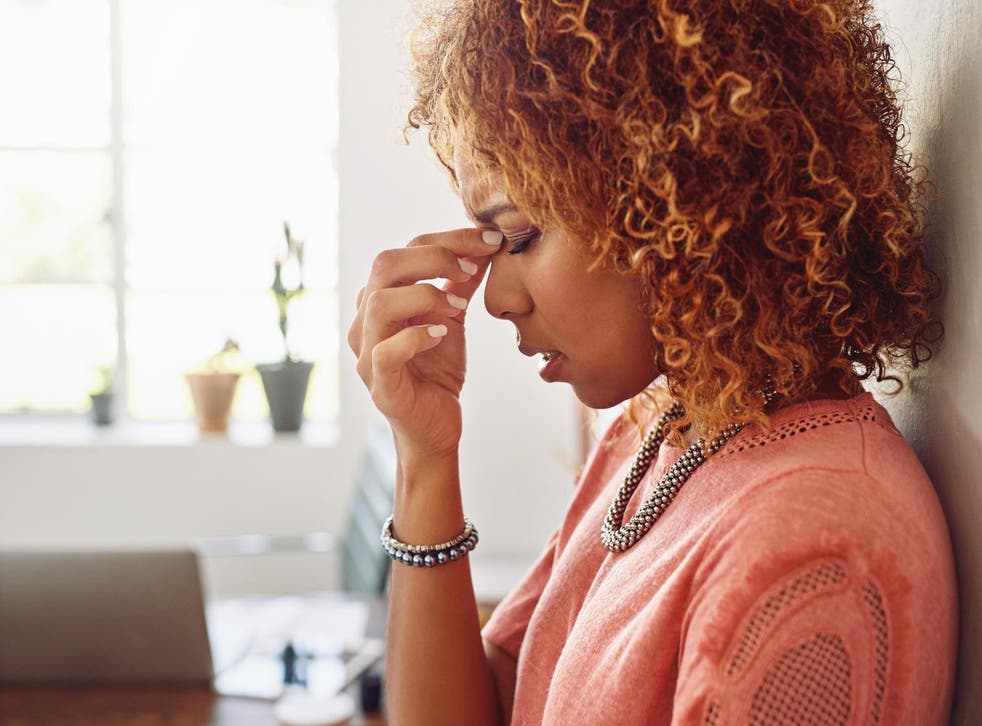 Stress symptoms: The physical signs that show you're under pressure
There are seven key indicators
There are seven physical symptoms that can help identify when a person is stressed, according to a nutritionist and mindfulness expert.
Charlotte Watts, author of The De-Stress Effect, believes that nutrition plays a crucial role in how the body responds to stress.
Speaking to Healthista, Watts explained that stress symptoms can often be linked to vitamin and mineral deficiencies.
"Periods of stress use up most nutrients more quickly as our whole systems including energy, brain responses, hormones and immunity are all working at a higher and faster rate," she said.
This can lead to vitamin and mineral deficiencies in the long run, she added, before listing the following symptoms and their corresponding deficiencies:
Cracked lips (vitamin B6), teeth grinding (vitamin B5), white spots on nails (zinc), constipation and diarrhoea (magnesium), bleeding gums (vitamin C), raised spots on limbs (vitamin E), throat and chest infections (vitamin A).
There are also endless studies documenting the effect that stress can have on our waistlines.
However, new research suggests that this can be particularly prevalent in women.
A study conducted at the University of California, San Francisco (UCSF) found that women who experience stress from traumatic life events are at a higher risk of developing obesity than those who seldom feel stressed out.
"We know that stress affects behaviour, including whether people under- or overeat, as well as neuro-hormonal activity by in part increasing cortisol production, which is related to weight gain," said lead author Michelle A. Albert, medical professor at UCSF.
While stress is widely-perceived by scientists as provoking negative effects, a team of researchers at Northwestern University, Illinois claim that a small amount of stress could actually be beneficial in terms of cellular health.
The study, published in Cell Reports, found that cortisol, often called the "stress hormone", can actually protect ageing cells and reduce the risk of degenerative diseases such as Alzheimer's and Huntingdon's.
Join our new commenting forum
Join thought-provoking conversations, follow other Independent readers and see their replies