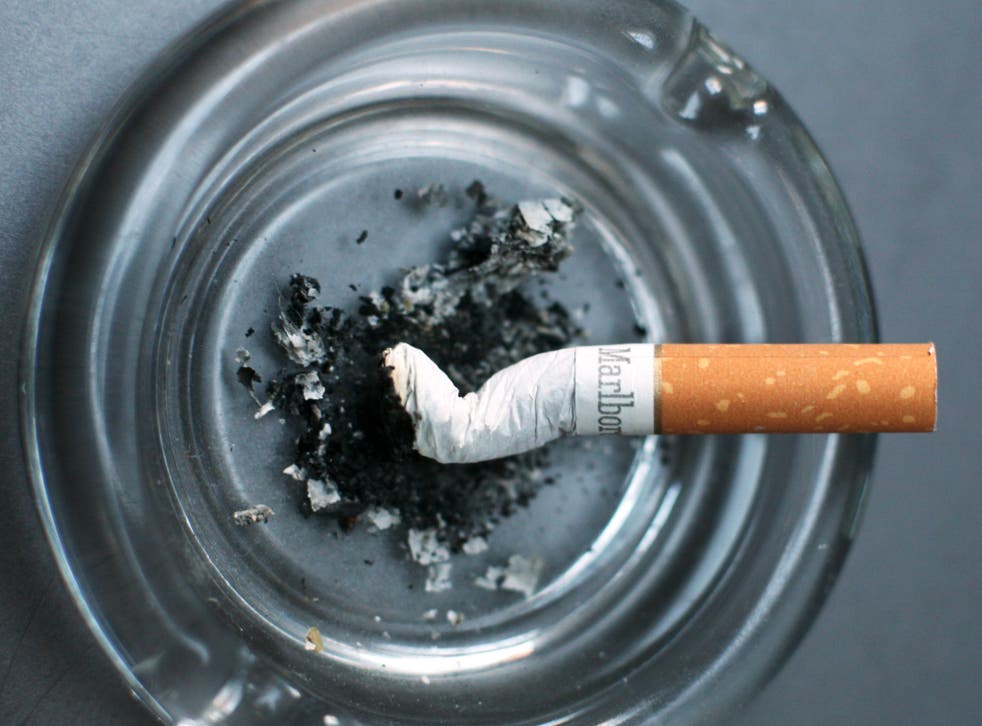 Stub it out! Doctors' union backs life-long cigarettes ban for all children born after 2000
Overwhelming majority make the radical plan official BMA policy, despite fears it is unrealistic
Charlie Cooper
Tuesday 24 June 2014 15:26 Comments
Doctors have said the UK could soon see its first "tobacco-free generation" after backing a radical plan to ban cigarette sales to anyone born in the 21st century.
Under the plan, which was backed overwhelmingly today by members of the British Medical Association (BMA), children born in 2000 and later would be banned for life from buying tobacco.
Doctors were told that smoking-related illnesses are predicted to kill one billion people worldwide this century.
The vote in favour of the motion, put forward by public health registrar Dr Tim Crocker-Buque, means that backing a ban is now official BMA policy. The BMA's council must now decide whether the doctors' union will lobby the Government to introduce such a ban.
Any move to ban cigarette sales for an entire generation would be highly controversial, and some doctors warned that the plan was unrealistic and should be dropped in favour of more achievable goals such as pushing for plain packaging for tobacco.
But Dr Crocker-Buque said doctors needed to "do something truly radical" to combat the "unconscionable" harms caused by smoking.
"Smoking is a choice made by adolescents that results in an adulthood of addiction and an early death," he said. "By banning the sale of cigarettes to people born after 2000 we begin to create the first tobacco-free generation."
He said that it was crucial to target the young in order to change smoking culture, saying that 80 per cent of smokers start as teenagers, and that someone who starts smoking at age 15 is three times more likely to die of a tobacco-related cancer than someone who starts in their mid-20s.
The first generation to be subject to such a ban would, under current law, be able to buy their first cigarettes when they turn in 18 in 2018.
A Department of Health spokesperson said: "We are already taking steps to discourage children from smoking. We've put measures in place to protect children from the dangers of being bought cigarettes by irresponsible adults and from second-hand smoke in cars. We are also about to hold a final, short public consultation on whether or not we introduce standardised packaging of tobacco and are banning the sale of e-cigarettes to under-18s."
Register for free to continue reading
Registration is a free and easy way to support our truly independent journalism
By registering, you will also enjoy limited access to Premium articles, exclusive newsletters, commenting, and virtual events with our leading journalists
Already have an account? sign in
Join our new commenting forum
Join thought-provoking conversations, follow other Independent readers and see their replies