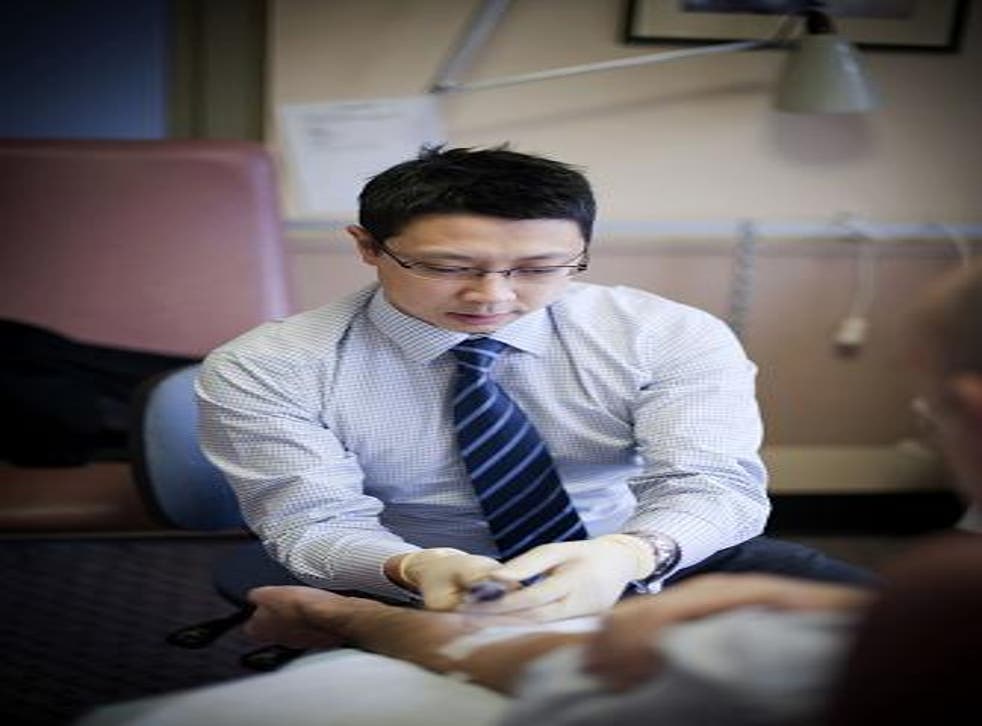 Taming stomachs with Foodmap diet spurs $8 billion market
Sue Shepherd says she never expected to become famous for taming cantankerous tummies.
In her early 20s, the dietician invented a food regimen to relieve symptoms of bloating and stomach cramps. It's now being adopted internationally, changing the way doctors manage a set of digestive troubles known as irritable bowel syndrome.
Shepherd, now 38, initially set out to help the 1 percent of people with a gluten intolerance causing celiac disease. She found even those without the condition felt better when they avoided the grain-protein and foods containing certain sugars named "Fodmaps," an acronym for potentially tough-to-absorb molecules. Shepherd's diets low in gut irritants have spurred an $8.3 billion market, encouraging the likes of Abbott Laboratories to introduce products devoted to food intolerance.
"This approach has really revolutionized the way we treat a common condition," said Jason Tye-Din, a gastroenterologist at the Royal Melbourne Hospital and celiac researcher at the Walter and Eliza Hall Institute. "The significance has been realized around the world."
Screening for celiac disease in Australia alone has increased 25 percent over the past four years, according to Tye- Din, who runs two of Australia's four celiac disease clinics. That's bolstered demand for gluten-free foods and other products for so-called functional gastrointestinal disorders.
"Gluten-free food is flourishing," said Ewa Hudson, head of health and wellness food and beverages research at London- based Euromonitor International, who predicts retail sales of food intolerance products will reach $10.5 billion worldwide by 2017, especially as more grocery chains carry them.
The market in developed nations "has undergone a revolution," Hudson said in an e-mail. "Prior to that, gluten- free had been the preserve of pharmacies and specialist health- food stores."
Abbott and Mead Johnson Nutrition have about 7 percent each of the global food-intolerance market by value, according to Euromonitor. Abbott, which sells intolerance products under the Vital and Ensure labels, introduced a limited-ingredient, gluten-free nutrition bar called Perfectly Simple in June.
"We expect to launch an additional 20 products and formulations this year and have more than 30 clinical studies," Abbott said Oct. 17, when it reported third-quarter earnings.
Shepherd said she's sold almost 200,000 copies of her eight cookbooks, which include "Irresistibles for the Irritable," that help people choose bowel-friendlier foods. The recipes avoid sugars that aren't well absorbed in some people's bowels, found in products ranging from onions to yoghurts.
These foods can cause bloating, excess gas, abdominal discomfort and diarrhea in some people — hallmarks of irritable bowel syndrome experienced by at least 10 to 15 percent of adults, according to the International Foundation for Functional Gastrointestinal Disorders, a research and education group in Milwaukee, Wisc.
"I pieced together what was an experimental diet," said Shepherd, who began teaching the regimen in her private dietetics practice in early 1997. "I wasn't randomly picking these foods. They all had something in common: They were all potentially not absorbed in the small intestine."
Peter Gibson, gastroenterology professor at Melbourne's Monash University, helped coin the term Fodmap to describe the molecules people with irritable bowel syndrome have difficulty stomaching: fermentable oligosaccharides, disaccharides, monosaccharides and polyols found in dozens of everyday things from apples and wheat to milk, high-fructose corn syrup, and sugarless chewing gum.
Shepherd, who has celiac disease, tested her diet on 25 people, preparing all their meals herself for 22 weeks in a study that formed part of a PhD thesis at Monash. She found the diet quelled symptoms in at least 70 percent of participants, compared with 12 percent given a placebo meal resembling typical Australian fare.
"I honestly nearly fell off my chair because it looked just too good to be true," said Shepherd, who now employs 13 dieticians in a practice that sees about 4,000 people a year. "I still pinch myself at how successful it is and how big it's become. It's literally gone global."
The research drew attention to the role of diet in medicine and gastroenterological diseases especially, said Josh Butt, a gastroenterology fellow at Monash.
The diet has gained popularity in the United States since Gibson and Shepherd spoke on the topic at the American College of Gastroenterology annual meeting a year ago, said Patsy Catsos, a dietitian and author in Portland, Maine, who keeps a list of more than 90 dietitians who feel comfortable delivering the diet.
"Nutritionists here in the U.S. are thrilled with the diet, happy to have something to offer their patients that has scientific backing and good results," said Barbara Bradley Bolen, a clinical psychologist in Farmingdale and Northport, N.Y., who has written two self-help books on irritable bowel syndrome.
Some gastroenterologists are recommending the diet to their IBS patients, Bolen said. "This is a big deal, as traditionally, mainstream medicine has downplayed the role that diet has played in IBS," she said.
There's a "slow diffusion of knowledge" among physicians about food intolerance, said Peter Green, director of the Celiac Disease Center at Columbia University in New York. Green, a physician, typically tries to rule out gluten, fructose and other intolerances, as well as bacterial overgrowths, he said.
"If they're excluded, we'll say, 'There's this new diet that's come out of Australia,' and we'll give them the Fodmap diet," Green said.
A typical day's meals might include a poached egg with spinach plus a banana for breakfast, followed by a ham and salad sandwich on gluten-free bread for lunch, and a dinner of grilled chicken, baked potato with sautéed spinach and capsicum, seasoned with the green part of a spring onion, salt, pepper, olive oil and pine nuts. Lactose-free yogurt with blueberries, or peanut butter on a celery stick may serve as suitable snacks, according to the Digestive Health Foundation in Melbourne.
Because it avoids foods with high-fructose corn-syrup, it can be difficult to procure appropriate products in the U.S. where the ingredient is widespread, he said, in everything from jelly to ketchup.
"Usual diets here in the U.S. are laden with Fodmaps," Portland dietitian Catsos said. "Doctors have pushed high-fiber diets and fiber supplements almost across the board for IBS patients. Therefore, health-conscious Americans are guzzling smoothies filled with yogurt and fruit, juicing, eating loads of cruciferous vegetables, beans and high-fiber nutrition bars and nuts, then they wonder why their IBS has gotten worse."
Researchers at King's College London adapted the low-Fodmap diet and implemented it at Guy's and St Thomas' hospitals. They compared it with standard advice based on the UK's National Institute for Health and Clinical Excellence guidelines and found it reduced flatulence and other symptoms in at least six out of seven patients, compared with half following the NICE- based advice, according to research published last October.
"We have been using the low- Fodmap diet in the UK since 2009 and have very good success," said Miranda Lomer, a consultant dietitian with Guy's and St Thomas' NHS Foundation Trust. "The diet is used quite widely now across the UK."
The low-Fodmap diet is designed specifically for people with irritable bowel syndrome and, like any nutrition therapy, needs to be individualized in collaboration with a registered dietitian to ensure nutritional adequacy, said Vandana Sheth, a registered dietitian in Los Angeles and spokeswoman for the Academy of Nutrition and Dietetics.
Ideally, the low-Fodmap diet should be followed strictly for two to six weeks before other foods are reintroduced, said Jane Muir, head of translational nutritional science at Monash University. Using it too long may disturb helpful bacteria that are important for a healthy gastrointestinal tract, she said.
Scientists had identified some of Shepherd's Fodmap culprits at least as early as the 1940s, though no one had put them into a diet plan supported by scientific evidence until Shepherd, according to Muir.
"Doctors would pretty much say you're crazy, there's nothing wrong with you, go home," she said. "People are looking at it, and see there are things that you can do about it. It's very empowering for both the health professional and the patient to have a solution for a common problem."
— With assistance from Drew Armstrong in New York and Stephanie Armour in Washington.
Register for free to continue reading
Registration is a free and easy way to support our truly independent journalism
By registering, you will also enjoy limited access to Premium articles, exclusive newsletters, commenting, and virtual events with our leading journalists
Already have an account? sign in
Join our new commenting forum
Join thought-provoking conversations, follow other Independent readers and see their replies