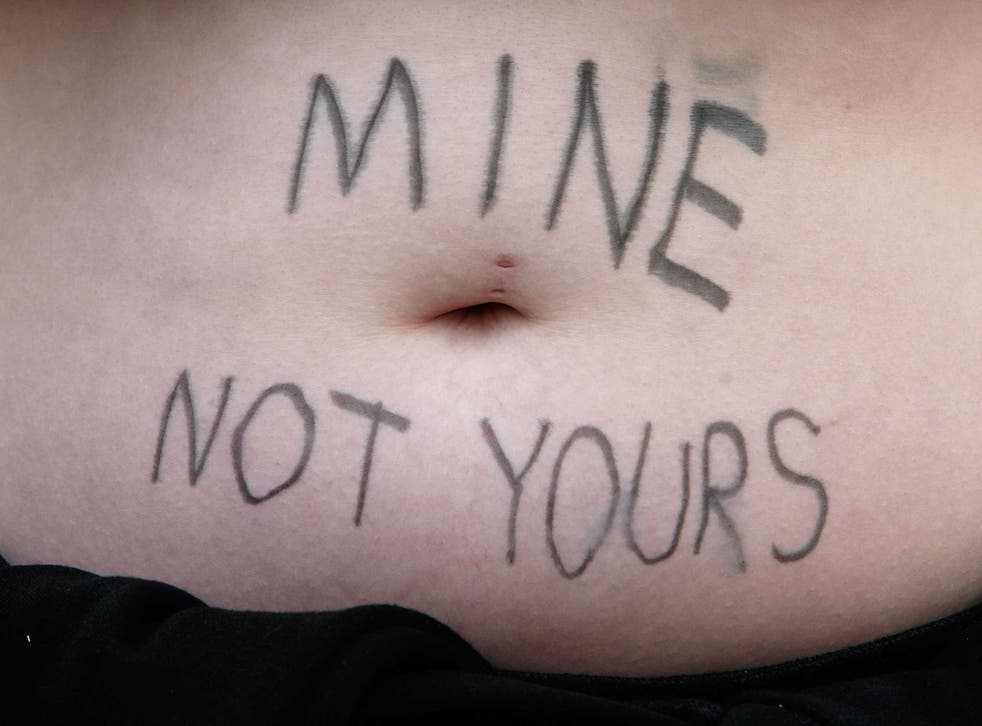 Tens of thousands of women share their abortion experiences in global attempt to end stigma
Campaign was started shortly after the US House of Representatives voted to remove federal funding for Planned Parenthood
Rose Troup Buchanan
Tuesday 22 September 2015 11:08 Comments
Tens of thousands of social media users have taken to Twitter to share their experiences of abortion and counteract the stigma surrounding the medical procedure.
Campaigners Lindy West, Amelia Bonow and Kimberly Morrison started the hasttag "#ShoutYourAbortion" on Twitter on Friday.
The phrase exploded over the weekend around the world, trending across the US, Australia and Europe. More than 60,000 women explained their decision to get an abortion.
The campaigners were motivated to start the campaign after the US House of Representatives controversially voted to remove federal funding for Planned Parenthood (an American medical institution dispensing free contraceptive advice).
Ms Bonow told Buzzfeed she first posted on Facebook about her experience of receiving an abortion "on a whim" but also in order to "vocally align myself with Planned Parenthood".
The Facebook group has attracted more than 3,000 likes so far but as the hasttag took off, many anti-abortion and pro-life supporters attempted to derail the tag, with many social media users condemning the women for their tweets and posts.
Register for free to continue reading
Registration is a free and easy way to support our truly independent journalism
By registering, you will also enjoy limited access to Premium articles, exclusive newsletters, commenting, and virtual events with our leading journalists
Already have an account? sign in
Join our new commenting forum
Join thought-provoking conversations, follow other Independent readers and see their replies