Toddlers could be ready to begin reading lessons at 3 years old, study finds
Children generally do not start learning to read until they are 5-years-old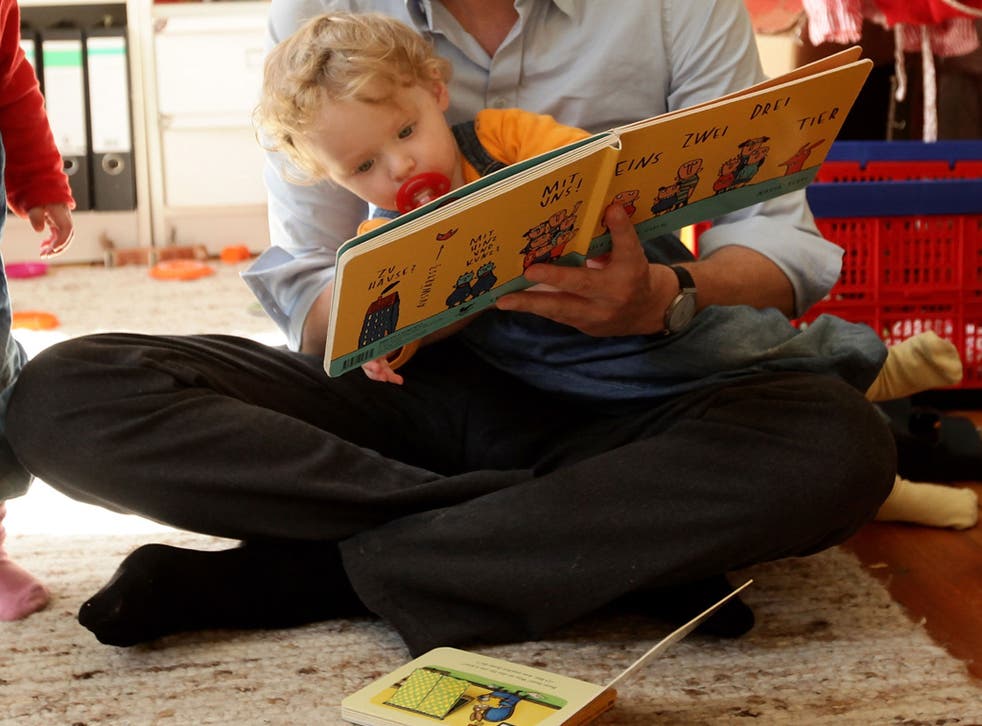 Experts believe they have pin-pointed how parents can tell if the child is ready to start learning how to read.
The researchers in the US found that children who could differentiate between a simple drawing and the written word may be ready to start taking reading lessons.
Dr Rebecca Treiman, a professor of child developmental psychology at Washington University in St Louise and co-author of the study, said the research show ed that children have knowledge about the "fundamental properties of writing" from a "surprisingly early age."
"Based on the results, it may be possible to determine at an early age which children are progressing well in the learning of emergent literacy skills and which children may need extra attention."
The study to be publsihed in the journal 'Child Development' is based on two experiments involving 114 children aged between 3 to 5-years-old.
None of the children who took part in the study received any formal tuition in reading or writing.
During the tests, children were monitored to see how well they understood words with one accepted pronunciation – such as dog - compared with a simple drawing of the term.
The first test saw researchers reading the written word. In the second test, a puppet read the word incorrectly.
For instance, when the word "dog" was read as "puppy", many children noticed the error. A similar test involving drawings showed that children were more likely to say that the puppet was right when using a different word.
The 20 best places to raise children in the UK

Show all 20
The researchers believe that these differences suggest that children who cannot yet read can understand that a written word represents a single linguistic unit, unlike a drawing.
Such findings could change when children start to read. Currently, children on average learn to read at 5-years-old, but the experts believe that 3-year-olds should be tested to see if their language skills are developed enough to start early.
"Our finding that preschool-age children who cannot yet read have some understanding that written words represent specific words in a way that drawings do not indicates that young children's knowledge about the inner structure of writing - how it functions as a symbol - is more sophisticated than previously thought," said study co-author Dr Lori Markson.
Register for free to continue reading
Registration is a free and easy way to support our truly independent journalism
By registering, you will also enjoy limited access to Premium articles, exclusive newsletters, commenting, and virtual events with our leading journalists
Already have an account? sign in
Register for free to continue reading
Registration is a free and easy way to support our truly independent journalism
By registering, you will also enjoy limited access to Premium articles, exclusive newsletters, commenting, and virtual events with our leading journalists
Already have an account? sign in
Join our new commenting forum
Join thought-provoking conversations, follow other Independent readers and see their replies