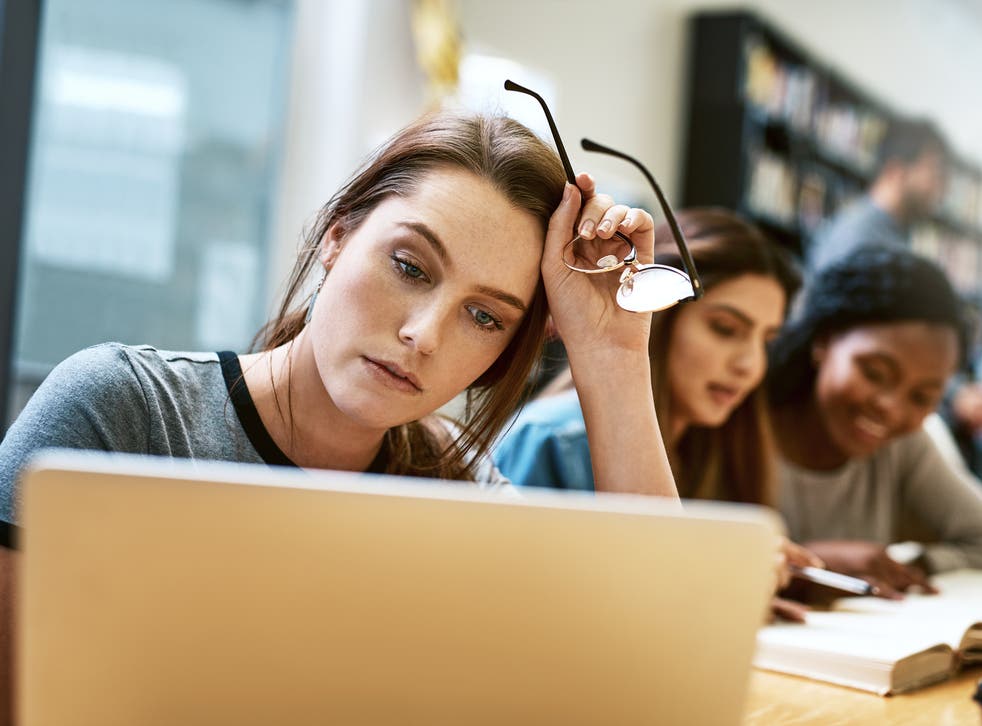 Trigger warnings are 'not helpful' for preventing distress, researchers claim
'Trigger warnings are meant to alleviate distress'
Trigger warnings do little to prevent people from experiencing emotional distress, researchers have claimed.
When a trigger warning appears on a piece of online content, it indicates that the subject matter may cause upset to some who view it.
In October 2016, it was announced that universities in the UK would issue trigger warnings on lecture material in order to warn students of potentially "disturbing" topics.
However, according to a new study published in the journal Clinical Psychological Science, trigger warnings may have little to no effect on one's emotional state, despite being included to "alleviate distress".
Researchers from the University of Waikato in New Zealand and City University of New York in the US carried out an investigation to determine how trigger warnings impact a person's emotional response to online content.
Sow Ay illustrations on mental health

Show all 18
The team carried out a series of six experiments with a group of 1,394 participants.
The cohort included a range of university students and online participants.
During the investigation, some of the participants were presented with a message on a screen that read: "TRIGGER WARNING: The following video may contain graphic footage of a fatal car crash. You might find this content disturbing," before being shown the content.
Others were not shown the trigger warning message before watching the same clip.
After watching the footage, the participants were assessed for symptoms of distress.
The researchers found that in all six experiments, symptoms of distress were noted regardless of whether or not those surveyed had been shown the trigger warning message.
They also discovered that those with past traumatic experiences responded to the video in a similar way to those without.
Support free-thinking journalism and attend Independent events
"These results suggest a trigger warning is neither meaningfully helpful nor harmful," said Mevagh Sanson, a psychology researcher at the University of Waikato and first author of the study.
Professor Sanson added that while trigger warnings may not reduce symptoms of distress, increased use of them may encourage people to avoid "negative material".
However, the professor also said that trigger warnings may make people feel as though they're "fragile", and thus cause them to "interpret ordinary emotional responses as extraordinary signals of danger".
The researchers note that more research is needed to assess how trigger warnings affect those with mental health conditions such as anxiety, depression or post-traumatic stress disorder.
Register for free to continue reading
Registration is a free and easy way to support our truly independent journalism
By registering, you will also enjoy limited access to Premium articles, exclusive newsletters, commenting, and virtual events with our leading journalists
Already have an account? sign in
Register for free to continue reading
Registration is a free and easy way to support our truly independent journalism
By registering, you will also enjoy limited access to Premium articles, exclusive newsletters, commenting, and virtual events with our leading journalists
Already have an account? sign in
Join our new commenting forum
Join thought-provoking conversations, follow other Independent readers and see their replies