7 financial decisions to make when you're young to save for a family later
Want to be a parent one day? Well, it might be worth sorting your money out now. By Imy Brighty-Potts.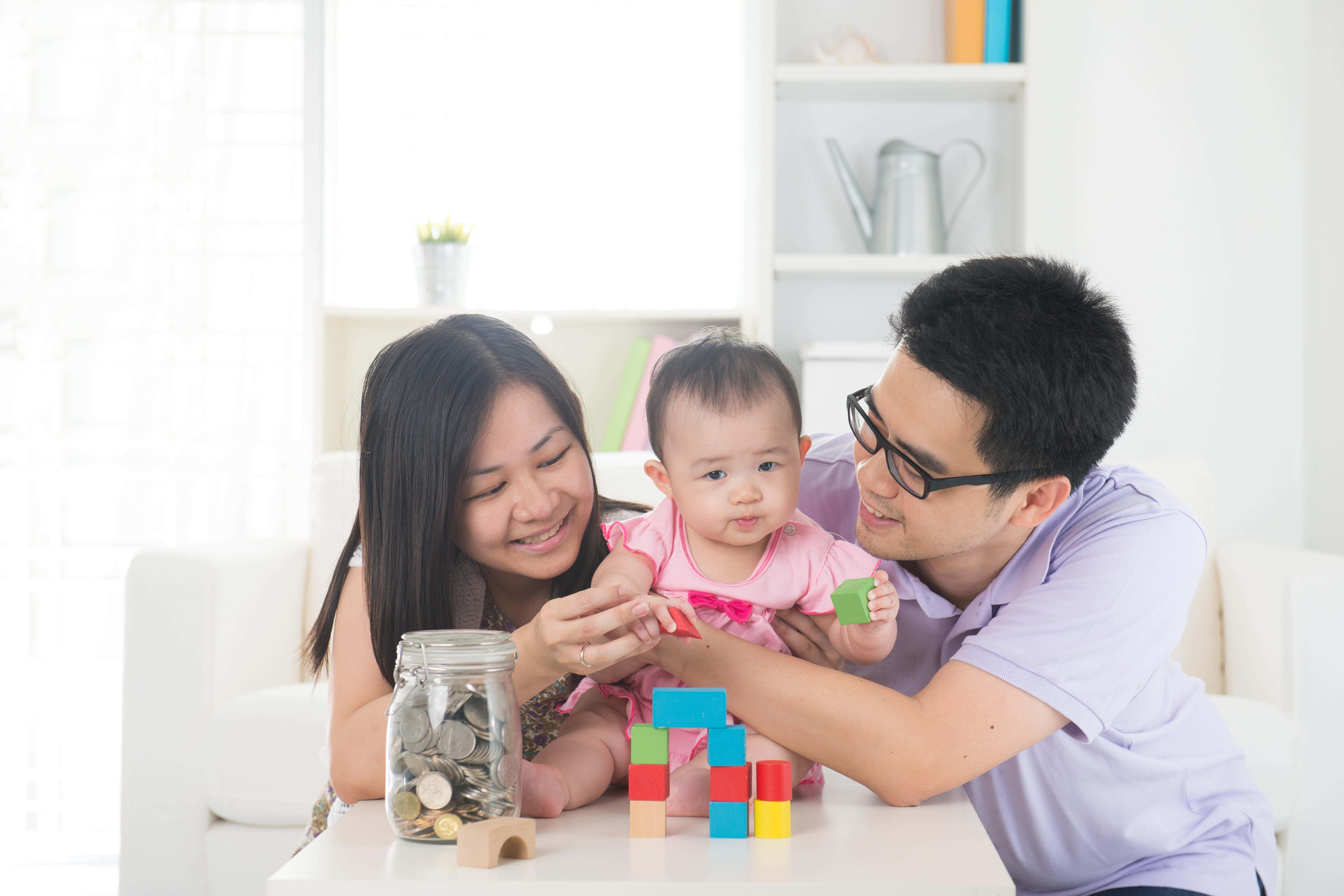 You may not be in any position to have kids now, be it romantically, personally, physically or professionally, but if you see them as a part of your future you may want to be getting your money in order now.
New research by The Prince's Trust has found that 45% of 16 to 25-year-olds in the UK fear they will never earn enough to support a family amid the cost-of-living crisis.
Releasing its 2023 youth index, the charity found that figure rose to 53% for those from less affluent backgrounds.
And those fears don't come from nowhere, having kids comes with expenses many aren't fully aware of when they embark on expanding their family.
"There are significant implications when you have kids, having had two myself," says Dylan Jones, CEO of debt help organisation IE Hub (iehub.co.uk). "You may not be aware of the expenses coming down the line and you will need to consider a budget. Be it increased heating bills, baby food, moving house, nappies, there are so many different costs.
"I have a friend with two young children whose monthly outgoings are extreme and they don't tally up with salary changes so they have to budget so carefully. Both of the kids are in nurseries and the costs of that are probably bigger than their mortgage. That will reduce [when they go to school] yes, but food costs will go up."
So, what can young people hoping to be enter the world of parenthood one day get in line?
1. Save seriously
"If you can put money aside, savings are absolutely critical. Savings are important because before you have a child you don't comprehend how expensive they will be. The more you can save, the better," says Jones.
It may help to divide savings into multiple accounts, no matter how small each is, so you're less tempted to dip into the 'future' one for specifically for family plans.
2. Think about work
You may consider whether you want to have kids at your current job or if another company – with more family-friendly policies – might be better suited to your plans.
Jones suggests: "If one or both parents are working, ask your employer what the impact of having kids will be on your job and your salary, look at your contract, and be mindful of the impact on your work."
Remember though that you're under no obligation to share any plans to have babies with your employer, until no later than the 15th week before your baby is due (if you're entitled to paid maternity or paternity leave).
3. Know your budget
"Know what you spend a month and what you need to spend," says Jones. "You should know where you could cut if things got tighter, say, if you do need to start paying childcare costs or need more money for other things. When it comes to budgeting, make sure you look out for what tools there are out there, you may qualify for benefits you don't even know about."
4. Establish a solid emergency fund
"Having children is expensive, and unexpected expenses can arise quickly," Olle Lind, founder of budgeting app Buddy (buddy.download/), says. "Establish an emergency fund of three to six months' worth of expenses that will provide financial stability if there is an unexpected expense or if one parent needs to stay at home with a young child."
5. Consider your changing priorities
"Know what your priorities are and how they will change, and accept that the way you spend your time and money will need to change if you want to have kids," says Jones. "Know what that means for you."
6. Get life insurance
"Life insurance is an important part of financial security that is often overlooked by parents," says Lind. "This ensures that your family will still be taken care of in the case of the worst happening. It is best to purchase life insurance before having children so that you are covered immediately."
7. Look at your support network
Plan ahead and know what your support network looks like, do you live near family who will help you when things get difficult – for example if childcare costs get too high, says Jones.